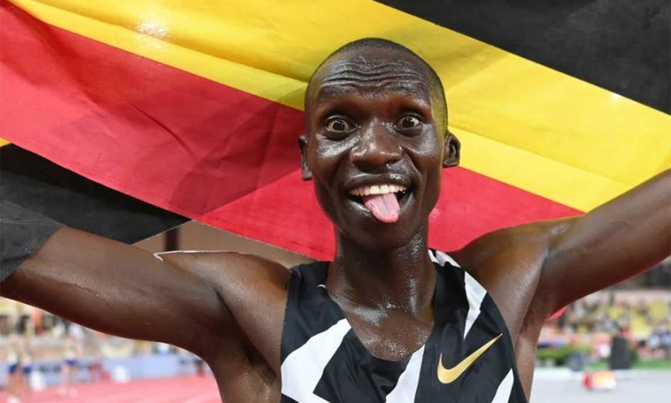 The Kapchorwa native is emerging as the most dominant force in track and field
Usain Bolt is long gone. Mo Farah is yesterday's man, even if he's returning for next year's Olympics.
Eliud Kipchoge is something of a distant patron saint than that guy while Noah Lyles and his compatriot Christian Coleman embody more promise than universal adulation. And perhaps a suspicion or two, in the latter's case.
World athletics is, put differently, a kingdom without a supreme king, a canvas of little gridded figures that don't add up to an ultimate face.
Or is it? What about the slight and slippery ace from rainy Kapchorwa; a man who has won three world titles and set four records in the last three years and is now going for a fifth? Have you not beheld a dark wind breezing majestically on the long-distance track, bewildering opponents and beguiling spectators?
A running metronome, a robot, a superman?
Joshua Cheptegei has, since winning 10,000m silver at the 2017 World Athletics Championships in London, gone on to redefine the realm of possibility in long-distance athletics with one feat after another, both on the road and the track.
No other runner has come anywhere close to Cheptegei's collection of titles and records in that period, but the Ugandan still excites respect rather than awe.
Analysts still betray surprise at Cheptegei's feats as proved by the adulation lavished upon his 5000m record-setting dash last month. At the same time, peers like Solomon Barega and Yomif Kejelcha are considered threats to Cheptegei's 5000m prospects; they were, in fact, favoured ahead of him in the 2019 Diamond League 5000m final, quite mistakenly as it turned out.
Cheptegei has surpassed the wildest expectations in the last few years and single-handedly wrestled long-distance supremacy from Ethiopia and Kenya, and should he go on and break Kenenisa Bekele's 15-year 10,000m record in Spain at Valencia's Turia Stadium on October 7, will go deeper among the greats. Prior to winning an Olympic medal!
Still, will that be enough to make him the biggest shot in World athletics? The star attraction at the big events in the mould of peak Bolt? Will a Ugandan rule the world?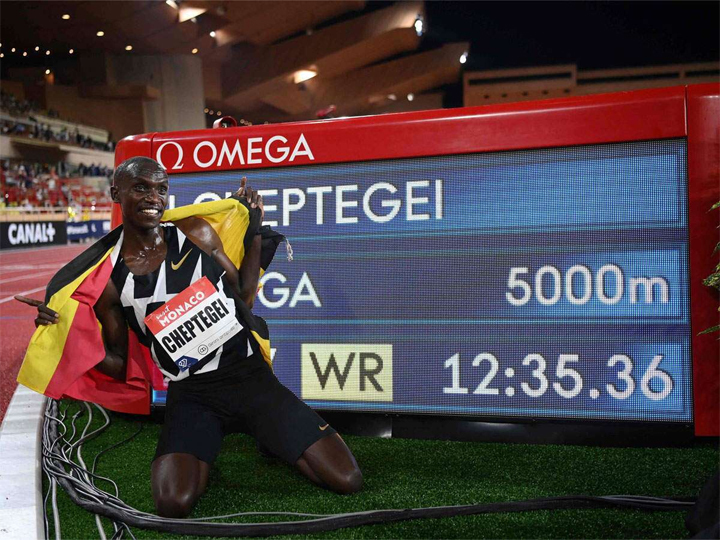 Maybe not. And not just because he's Ugandan, although that may have something to do with it, more because he is a long-distance runner and athletics tradition has never looked on his ilk for the glitz and glamour. It's the sprinters, all-bulging muscles, and gladiatorial attitude, who've been vouchsafed the calling of athletics celebrityhood.
But the sprints are still emerging from Bolt's long shadow, a situation only worsened by the injury struggles of Wayde van Niekerk and David Rudisha in recent years.
That has left Cheptegei all alone on his historic tear, emerging as the most dominant force in track and field.
Yet when is the last time you saw Cheptegei in a TV advert? Even for some social cause, say the fight against FGM or promotion of Uganda's tourism? Would a billboard of one of the world's greatest athletes at, say, Entebbe international airport, be a waste of space?
UAF president Dominic Otucet revealed that the Uganda Tourism Board (UTB) intends to offer Cheptegei a deal, which is likely to cost a lot more than two years ago when Cheptegei's greatness was still being telegraphed.
If that was an oversight on UTB's part, it is only typical of the Cheptegei narrative thus far. A narrative that runs further and further from logic with every Cheptegei world title, every world record.
"My dream growing up was to be in the class of the greatest distance runners of all time and the only way to do that was not only to win the world championship medals, the Olympic gold medals, and the cross country and half marathon championships, but it was to break one of the world records," Cheptegei said.
"Mine is just to make history and live up to the dream of becoming the greatest distance athlete of all time. That is absolutely what I'm heading for."
Now that's a narrative!