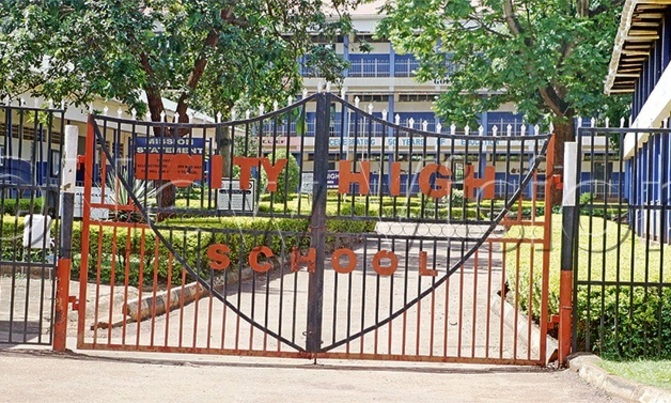 The report adds that 68% of private academic institutions are not in position to afford to adhere to the SOPs, such as buying temperature guns and hand sanitisers.
EDUCATION KAMPALA VIRUS
KAMPALA - As the Government plans to reopen schools in the next two weeks, a new report shows that more than half of the private schools may not be able to re-open, since they cannot meet the set minimum standard operating procedures (SOPs).

"If the Government states that educational institutions are to reopen in September for third term, only 47% of the proprietors will be in position to reopen their education institutions," according to the report by BESO Foundation, a local rural-based education NGO.

"The majority (53%) of the proprietors are not in position to reopen their educational institutions (and) therefore, support the Government to declare 2020 a dead academic year. This is because they have been hit so hard by the COVID-19 lockdown that they don't have funds to meet the required SOPs."

Expenses

The report adds that 68% of private academic institutions are not in position to afford to adhere to the SOPs, such as buying temperature guns and hand sanitisers.

The report studied the extent to which COVID-19 has affected owners of private educational institutions and how they have handled the concurrent expenses, such as loans and rent.

The BESO study was conducted in 18 different regions in Uganda: Teso, West Nile, Acholi, Lango, Karamoja, Elgon, Bukedea, Busoga, Bunyoro, Rwenzori, Kigezi, Ankole, Greater Masaka, Greater Mubende, Greater Mukono, Greater Luweero, Greater Wakiso and Greater Kampala. The people interviewed were private proprietors of educational institutions.

The report was published in August this year. According to the report, those who support schools to reopen do so "because the proprietors think this will help them boost their incomes since school fees is their biggest source of income".

The report adds that most owners of private schools have been hit so hard by the COVID-19 lockdown that they risk losing or closing their institutions because of the accumulating loans and rent that they are not in position to pay due to the lack of money.

The report also notes that 76% of private education institutions are aware of the government SOPs.

"Among the factors that hindered these institutions from paying their loans in time in the majority of cases was failure of parents to pay school fees (43%) followed by accumulation of interest rates (25%), high-interest rates (24%) and having huge loans (8%). About 44% are willing to increase school fees, 32% willing to borrow more money, 15% are willing to sell off property while 9% are willing to close their institutions," the report states.

President Yoweri Museveni ordered the closure of all education institutions and places of worship, among others, in March, as one of the measures to control the spread of the COVID-19 pandemic. About 15 million learners in 73,240 institutions and 548,192 teachers were affected.

Although several economic activities have resumed in the Government's phased lifting of the lockdown, schools, places of worship, bars and nightclubs remain closed to date.

Last month, the President ordered the finance ministry to release sh20b to support the hundreds of thousands of teachers, who are in 13,000 private schools in Uganda.

Sources in the education ministry told New Vision that the Government had at last agreed with the national taskforce on COVID-19, to have the schools reopen starting with candidate classes. This decision, if no major changes take place, is expected to be officially announced by the Government soon.

Other proposed SOPs for schools include the mandatory testing of staff and students and disinfection of institutions, which are currently being used as isolation centres. Occupancy of hostels should be in compliance with the health ministry social distancing SOPs.

What others say

Mike Kironde, the chairperson of Private Educational Institutions Association in Uganda, concurs with the report. He says they have already written to the Government to give them supporting documents to help them seek funds from nongovernmental organisations and companies.

"We have been raising these issues and we will need the Government to help us," he said.

Dr Livingstone Ddungu also notes that some of the private schools will indeed struggle to meet the required SOPs.

"Much as some of us may afford to get these SOPs, not all schools may. But let us see what happens when schools reopen on September 20."