Last season, Miya earned plaudits after impressive displays on his debut season at Konyaspor.
Playing professional football is a dream for many youngsters, and there are a number of reasons behind this.

Besides being revered for outstanding displays throughout your career, how about being offered a chance to become a millionaire, live a decent life and transform those around you by simply playing a sport you love.

But then again, this comes at a price. "Hard work," says Farouk Miya, who had to rebuild his career in lesser known leagues in Azerbaijan (Sebail) and Croatia (Gorica) to try and scale the heights previously achieved by former Cranes legend Majid Musisi in Turkey.

Last season, Miya earned plaudits after impressive displays on his debut season at Konyaspor.

It's been slightly over a year since Miya joined Konyaspor, and yet the statistics already point to a player that is fast-establishing cult hero status at Konya Buyuksehir Belediyesi Stadium.

In the 25 appearances he made in Turkey's top-flight league, Miya scored eight league goals as Konyaspor retained their premier league status.

For an attacking midfielder, that was quite impressive.

His goals, a majority of which were scored from deep-lying attacking positions, first touch, ability to move quickly with the ball from deep positions, acceleration and devastating ability to shoot from anywhere in and around the box should earn him a regular place in a Konyaspor team that depends so much on quick transitions.

The Turkish Super Lig starts on September 11, but Miya and Konyaspor launch their season on September 19 against Genclerbirligi with renewed vigor and determination to supersede last season's achievements as highlighted in this interview with Vision Sports.

What were the reasons behind your impressive performances last season?

I always put God first in everything I did. Then, I kept working harder every day to improve on different aspects of my game.

The two goals against the league leaders Istanbul Basaksehir were special. How did it feel scoring against the champions?

It felt really good because we had put in so much work in the build up to that match.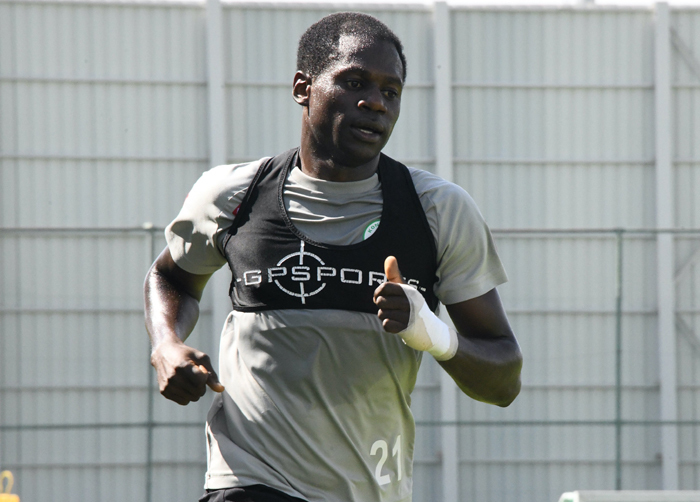 What is your preferred role or position in the team? You are so good in several attacking positions. Where are you most lethal?

In modern football, there is no lethal position anymore. It all depends on the coach's style of play.
You are very good at set-pieces. How much practice do you do to perfect that? Any role models?

I practice them five times a week.

What has been your experience in the Turkish Super Lig?

I have had a wonderful experience so far here. But my best feeling has been playing for a coach (Bilent Korkmaz) who believes in my abilities.

How has the Coronavirus pandemic affected you in Turkey?

I spent most of my time under lockdown, just like it was in the other countries.

How have you found the new city Konya since your move from Croatia?

I find the city wonderful. The people are friendly, caring and passionate about football. I enjoy everything at Konya.

You have gathered valuable experience playing for Standard Liege, Royal Excel, Sebail, Gorica and now Konyaspor. What has this experience taught you as a player?

I have learnt so much. I have learnt that you just have to keep working hard to achieve your dreams even though other people don't believe you.
You are back to full training. How did you spend the off-season?

I had planned to travel back home (Uganda) but due to lockdown, I couldn't. The airport was closed.

You are a product of KJT. That academy has produced a number of good players. What makes KJT special?

KJT is a good football project. It has not only helped football develop in the country but it has also exposed the talent around the world. The academy competes in so many tournaments (including the World Youth Gothia Cup tournament in China) and this has exposed so many players.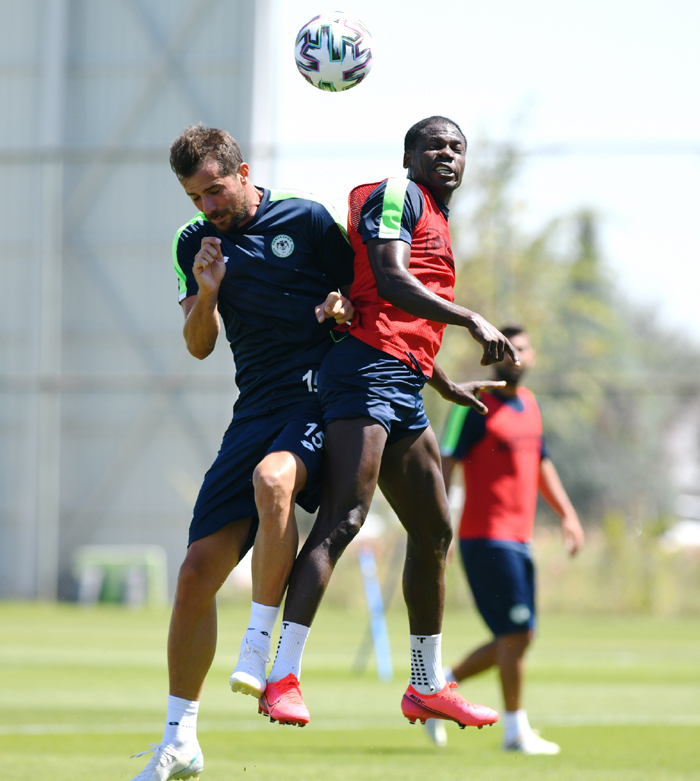 What message would you share with that young player in KJT that wants to become professional like you?

I always tell them that 'Always believe in yourself'. I encourage them to consider God first and then keep working hard to be able to achieve your dreams.

How has the huge number of Africans in the Turkish league helped you?
We always encourage each other. And this has really motivated us.

The late Majid Musisi made a big impact in the Turkish Super Lig. How did his time in Turkey inspire you?

He was a great player and people know him in turkey. They still remember his contributions here. I personally was inspired by the way he represented our country (Uganda).

Any role model(s) in your life?

My role model is my mother. She is everything to me. I am what I am today because of her.

What plans do you have going into the new season?

I want to keep working hard and try to win some honours. I believe with hard work and determination, we'll be able to achieve success. We want to please our fans and take a higher position in the league table.