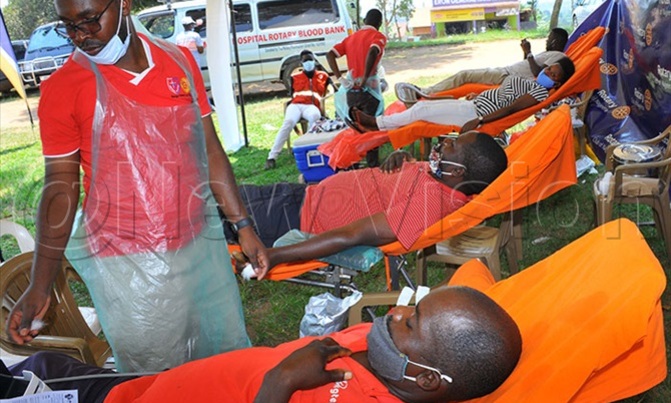 Donating blood helps your body to build new cells.
HEALTH|BLOOD DONATION
Rotarians have urged the public to make regular blood donations, saying it helps one know his or her blood pressure, hemoglobin levels, body temperature and advise on health eating.

The remarks were on Saturday (September 5, 2020) revealed by Alex Mukuluma, an economist and the president, Rotary Club of Bulindo during a blood donation campaign at St Primary School in Wakiso district.

"Donating blood helps your body to build new cells, but if you leave it to generate excessively, it's dangerous because it makes your blood cells weak to fight its attackers," Mukuluma said.

He expressed gratitude to a two day blood donation that raised to collection of 166 units in a drive conducted with help of Mengo Rotary Blood Bank.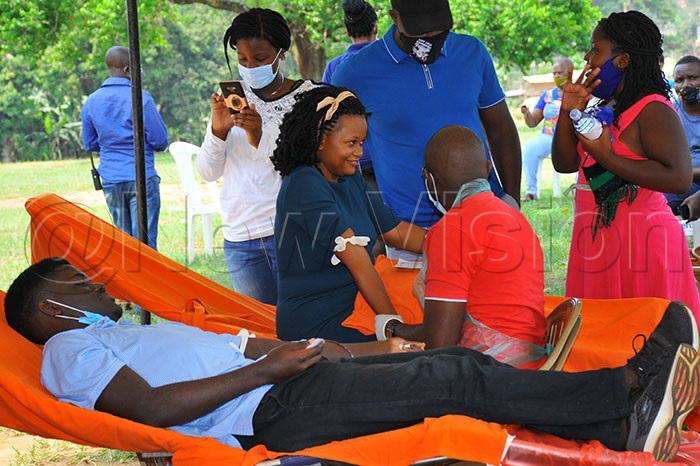 Mukuluma revealed that they came up with the drive to reach out to the youth in their communities, who he says are the main donors and are home due to the COVID 19 pandemic.

"Blood collection has really been affected by the pandemic and the lockdown because the main donors are students, whom we previously used to find in schools and are home per say," Mukuluma claimed.

Mary Nandawula, who donated blood for her first time said she did it to save those who are in need to have blood.