The joy among Ugandans in the stadium in Munich was beyond description as Akii leaped over a couple more hurdles on his victory lap. 
SPORTS | ATHLETICS

Today in history (September 02, 1972)

23-year-old Police officer, John Akii-Bua, won a gold medal in a world record time, clocking 47.82 seconds at the finishing line in the Olympic Stadium in Munich, Germany.

Not only did John Akii-Bua break the world record at the Munich 1972 summer Olympics, but he also became the first human being ever to finish that race under 48 seconds.
In winning the gold, he smashed the world record then, lowered it from 48.41 to 47.82, thus becoming the first man to cover the distance in a sub-48 time.

Though he was in a disadvantageous lane, he ran fastest to clock 47.82 seconds, setting a new world mark. In the second place was Ralph Mann of the USA (48.51secs). Hemery was third in 48.52secs, while fourth was Joe Seymour of the USA in 48.64secs.




The then President Idi Amin rewarded Akii for bringing home Uganda's first Olympic gold medal, by naming a Kampala road and a Gulu stadium after him. He also gave the athlete a house and car, besides promoting him in the police force to the rank of Assistant Inspector.

Akii was born in Lira in December 1948 to Abako county chief, Yusuf Lusepu Bua. He attended Abako Primary School and Aloi Ongom Secondary school in Aloi County. Akii, however, dropped out of Aloi when his father died because he had no one to pay his school fees. Helpless, Akii joined the police force.

At Nsambya Police Training School, where physical education and Sports were compulsory, his talent, which had gone almost unnoticed during his school days, started to blossom.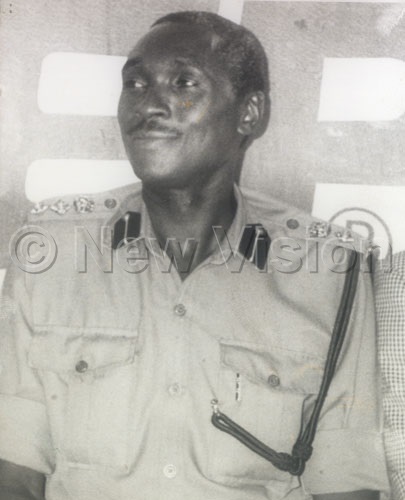 He passed out in 1967 and was posted to Nsambya, Masaka, Mpigi and Buwama before returning to Kampala. Records show it was police coach Jerome Ochama who encouraged AKii to take up athletics seriously.

Although he had proved his worth in other athletic events, after the Commonwealth Games in Edinburgh, Scotland, Ochama advised Akii-Bua to embark on specialized systematic training in athletics.

The young athlete's chances brightened with the arrival of Malcolm Arnold, a coach from Wales. Arnold was contracted to coach the national team and in just weeks had already spotted Akii's potential. A short while later, the coach had worked it out that the Ugandan was tailor-made for hurdles.

Akii's preparations for the Munich campaign began early 1971 when he gauged his performance against world record holder David Hemery of Britain on the latter's home turf. Weeks later, at Wankulukuku Stadium, he became the first African to run the 400m hurdles under 50.00.




Before departing for Munich, Akii did a total of 800km of cross country running in addition to jogging and weight training.
The joy among Ugandans in the stadium in Munich was beyond description as Akii leapt over a couple more hurdles on his victory lap.