Kigezi bids farewell to father of Runyankole-Rukiga literature
Karwemera, 96, died on Sunday morning from his home in Kibikuura cell, lower Bugongi, Kabale municipality.
KABALE - The burial ceremony of the fallen Kigezi Cultural and Language enthusiast Omugurusi Festo Karwemera is taking place at Kigezi High School grounds in Kabale district.

President Yoweri Museveni is being represented by the state minister of finance, David Bahati.

Karwemera, 96, died on Sunday morning from his home in Kibikuura cell, lower Bugongi, Kabale municipality.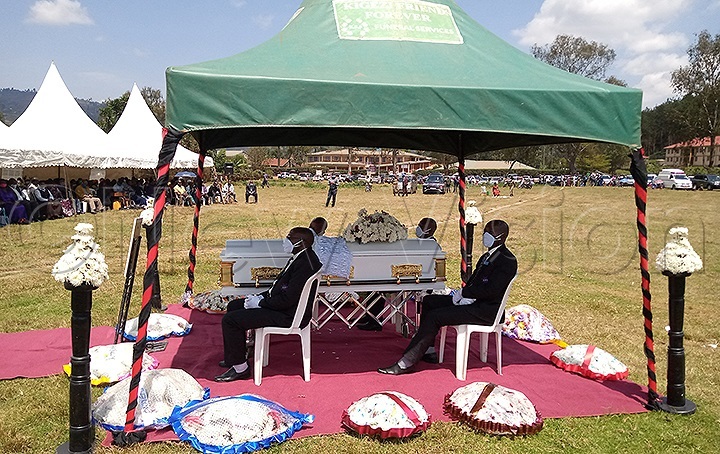 The late Karwemera prior to his death was so vocal in promoting the culture and language of the Bakiga.

Who is Karwemera?

Born in 1925 in Karubanda village, Buhaara sub-county, Kabale District, Karwemera survived being recruited to fight in World War II because of his father's timely decision to take him to school. At the time of recruitment, he had gone to school and they took only those who were not in school.

Having completed junior school in 1944, he was not able to continue with secondary education due to lack of fees, hence joining Nyakasura Vernacular Teacher Training College where he qualified as a vernacular teacher.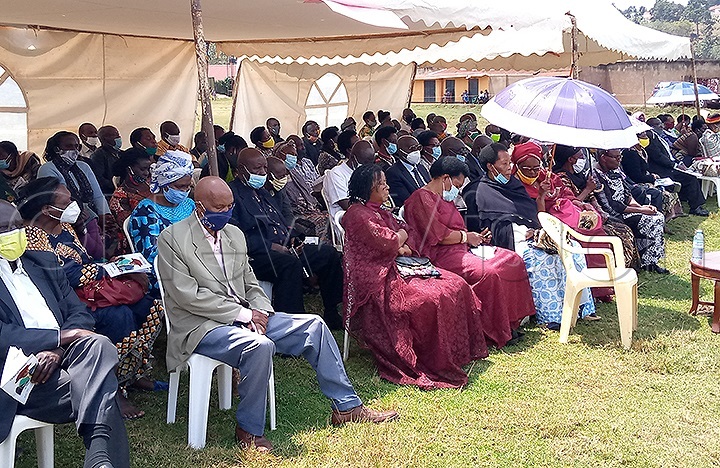 Almost after a decade of vernacular teaching, Karwemera decided to upgrade from a vernacular teacher to a Grade II teacher at Bishop Tucker Teacher's college, Mukono.

From Mukono, Karwemera taught at Kantare Primary School from 1955 until 1959. He was appointed an assistant school supervisor in the Native Anglican Church Schools, a post he held until 1965 when he joined Action Aid.

Karwemera worked at Save the Children Fund Uganda in the late 1960s and later the National Trading Cooperation in Kabale in the 1970s.

In the 1980s, he served as the head of Kabale district service commission and was a member of various committees such as contracts committee, the district land committee and was the chairman of Kabale town council by the time it was transformed into a municipality.

He was married to Aidah Mary Ziryabura and the couple had eight children.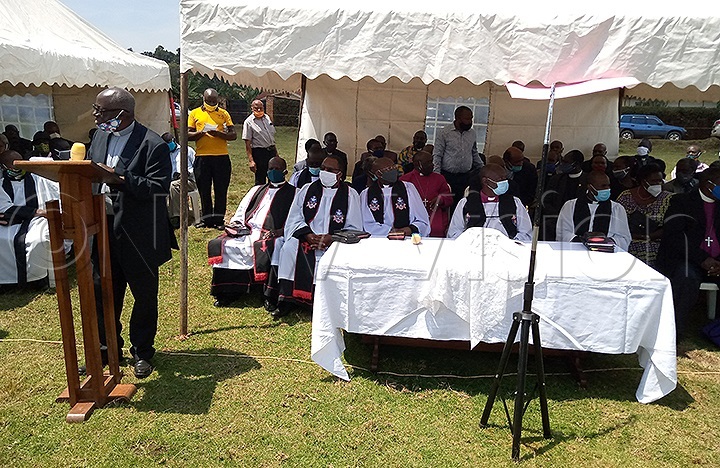 Among Karwemera's significant contributions is his participation in the translation of the English Bible from English to Runyankole-Rukiga and the Runyankole-Rukiga dictionary.

In 2013, he was awarded a medal during the 51st Independence celebrations in Rukungiri district.

His belief in local language saw him compile a book in which Christian names are given their local version.

Karwemera also started a kikiga museum in Kabale town to show how the traditional Kikiga homestead looked like. He named it "Akehogo kabana Ba Karwemera" meaning the hiding place for Karwemera's children.

For his work, Festo Karwemera was recognised not only in book writing but also in cultural conservation. Makerere University, Uganda Christian University Mukono, Kabale University, the government of Uganda through the Local Government ministry and the Cross-cultural Foundation of Uganda all acknowledged his work by giving him certificates of acknowledgement and appreciation for a job well done.