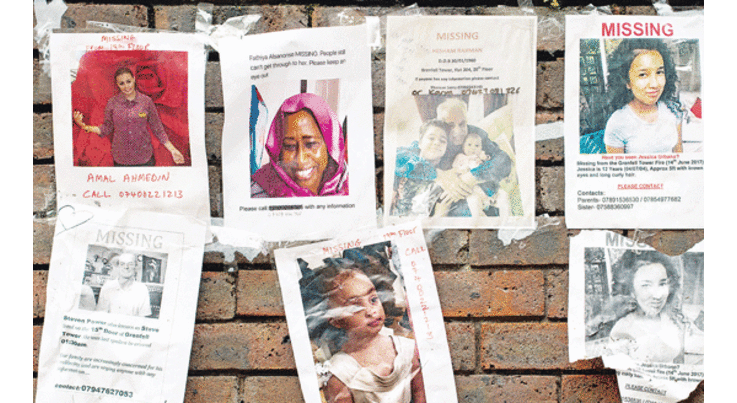 "We have gone through untold pain searching for our son. We have people arrested, but they pay the Police and come out of jail."
SPECIAL REPORT|MISSING PERSONS|POLICE
Searching for a missing person is a painful experience, especially in a country like Uganda which does not have organised systems to track down individuals. Some people give up the search while others keep hoping that their loved ones will one day show up...

On May 2, the public was shocked by a CCTV footage showing Cissy Namukasa, a 56-year-old woman, slipping into a drainage channel and being swept off by flood waters during a downpour in Nakawa, Kampala. It is now coming to four months since Namukasa was washed away.

Legal Brains Trust, a democracy and human rights watchdog, sued Kampala Capital City Authority (KCCA) and the Attorney General over the incident. Up to now, her body has never been found. The Police also gave up on the search. The relatives live in anguish and hope that their patience in the painful search will soon reward them with the body. They want to bury her decently.

Eng. Ronald Balimwezo, the Nakawa Municipality mayor, explained the effort so far expended on the search. "We have really tried. There is a day we identified a stench around Bugolobi and hoped it was her decaying body. We pumped out water from the drainage, but only to find a dead dog after the entire day of searching. We even thought that fishermen had hidden her body to use it for trapping fish. We paid them huge sums of money to get us the body, but they also failed," Balimwezo says.

Namukasa left a 30-year-old son who had a mental problem and she was the boy's comfort. Ever since she died, the boy's health keeps on deteriorating. "It is too much pain, I cannot explain it," the mayor says.

"The boy is her only biological child. He keeps on crying. Because he has a mental problem, the situation is getting worse. The other son she had adopted has not settled down too. The sisters too are always praying. Sadly, we are about to lose hope," Balimwezo says.

MISSING MOTHER FROM BOMBO

About 30km away from Kampala, in Bombo village, a 63-year-old woman disappeared from her daughter's home and has never been seen again. It is now three years! Her name is Margret Namembwa.

One of her sons, Joseph Kiva, a lecturer at Uganda Christian University, says they even placed placed a reward for any information leading to the discovery of his mother. On May 13 2017, he received a call that his mother had disappeared from his sister's place. The search ensued immediately.

The case was reported at Bombo Police Station. Her photo was also posted on different social media platforms. The family visited different hospitals and mortuaries in the hope of finding their mother dead, hidden or bedridden on those hospital beds. Three years later, the family does not know whether she is still alive or long dead.

"Searching for a missing person is traumatising," Kiva says. "You rather bury someone, and you know where you buried them than wondering whether they died, how they died and where their body is. The thought of not knowing your mother's whereabouts is painful!"

Kiva says whenever he is at home, he imagines that her mother could be eating from some garbage or streets somewhere. He says the Police officers who were investigating the case gave up, others were transferred and their known phones were switched off. Even the friends who were helping him search on social media moved on. It is only close relatives who still have hope that one day God will give them a miracle.

"We have gone through a lot and done everything to find our mother. There is a time they told us that she was knocked by a car. We went to Lusaze cemetery and paid the attendants to exhume the recently buried body, only to find that she was not the one. The second time we went to Lusaze, we almost carried out a DNA test until one of the attendants looked at the dead body's feet and told us that she was not the one," Kiva says.

MISSING PERSONS

Kiva and Namukasa's families are not alone. There are many families that still live in the dark about the fate of their dear ones who went missing without a trace. Some are rounded up or arrested and it takes the family time to trace then in jail. Others die in accidents and get buried before they can be identified.

There are senior citizens suffering from dementia, who get lost from home and cannot trace their way back or get knocked by run-away vehicles. Others simply disappear from their relatives.

For all these, their relatives are left in agony as Police fails to match their impatience and frustration. A missing person is one who has disappeared and their location, fate and status as alive or dead cannot be confirmed. They include voluntary disappearance, where some people want to escape their current conditions. It can be domestic abuse or crime where they even acquire a new identity.

Some people leave home and join a cult or religious organisation that requires no contact with the outside world. Some people commit suicide in remote locations where they are not identified or discovered.

It can also be forced disappearance like being sold into sexual or modern slavery, victims of murder, kidnap, accidents or death due to natural causes far from home without identification. It could be drowning when the family is not aware and body is not recovered.

In most countries, the Police are tasked with investigating into missing persons. The police may, however, be joined by voluntary search and rescue teams or other teams with specialised training.

THE COST OF EARCHING FOR A MISSING PERSON

It has been more than six years since threeyear-old Andrew Ntezza vanished from his parents' home in Kyebando, a Kampala suburb. The parents have had to seek divine intervention from powerful pastors and witchdoctors in vain.

Charles Lutwama says his son got lost from a neighbour's home where they used to leave him and go to work. The neighbour was arrested and released on Police bond two days later. She then relocated to another place. Up to now, they do not know where she went.

"We have gone through untold pain searching for our son. We arrest people but they pay the Police and come out. We have contacted ministries that deal with children but no help. We have slept in churches and under trees at witchdoctors' places! Still, his whereabouts remain unknown. When people see my wife, they think she is mad, but she has failed to get a piece of mind," Lutwama says.

And every effort comes with additional expenditure as some unscrupulous people use the opportunity to make money. Lutwama says he sold his piece of land in the village to raise money to give prophets who were asking for a lot of money.

"We go wherever they tell us to. Some of the witchdoctors we have visited point at my neighbour who never had a child and others point at some lady who sold our child to a certain white man. All the people they mention shifted," Lutwama says.

Sirus Ssemugera and his family went through a lot of pain last year when their brother, Stanley Bakyayita, also known as Kadidi, 35, disappeared mysteriously for a week. Ssemugera had Downs syndrome. Immediately they got the news, they reported at Jinja Road Police Station and also posted it on social media.

"He got lost from church, but because people of his condition usually resemble, we received so many calls and whenever we went, we found a different person. We spent money on fuel and announcements on radio and television. When we found him, we had to pay sh200,000 to the OC Kibuye Police Station," Ssemugera says.

Some family members whose children have been kidnapped and killed continue expressing fears that even when their loved ones are gone, the same phone number to which they paid a ransom continues calling them.

In an interview, the family of nine-year-old Dylan Kirabo, who was kidnapped and killed, says they continue receiving calls from the same MTN registered number, asking the family to send them more money.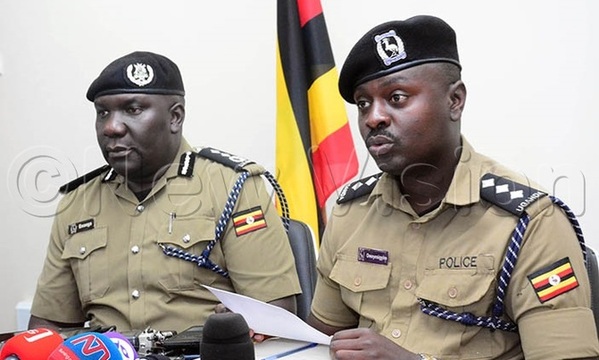 POLICE RECORDS

The actual number of missing persons is not known by the Government. But, according to what is reported, the number appears to be on the rise in the recent past. They include infants lost to suspected child sacrifice, kidnaps, hit and run accidents, non identified bodies etc.

According to the 2019 Annual Crime Report of the Uganda Police, for example; a total of 159 cases of kidnap were reported throughout the country, 13 victims were killed and three were still missing.

In 2018, the Police launched two mobile phone applications (apps) to be used to trace missing persons and lost property. While launching the apps, Police Chief Commissar Asan Kasingye, says on many occasions, the Police recover people, especially children, but they get stuck at stations because their relatives are not aware. However, most people who have missing persons are not aware of the app.

POLICE ADVICES

According to Luke Owoyesigire, the deputy Police spokesperson for Kampala Metropolitan, if the person has just disappeared, you need to have evidence of what they were wearing, time, and the last person they interacted with.

"When a person goes missing, the information you provide is important because it can fasten the investigations. We require a detailed physical appearance, if they disappeared with a phone, we use it to track their movements, if it is a minor, we use CCTV camera to monitor. So, before anything, report to a nearby Police station/ post," Oweyesigire sayd.

COUNSELLING SERVICES

Hellen Namisango, a counsellor at Nyango Counselling Centre in Nateete, Kampala, says people who have missing persons need continuous counselling.

"It is a difficult place to be in when you do not know where your child, father, brother or mother is. It is very painful. That is why it is advisable for such people to be left to cry and mourn their loved one so that they can move on," Namisango says.

Namisango advised that if your person goes missing, do not handle it alone, but rather share with people. There is a free online database of missing and unidentified persons called Missing Persons Uganda.

According to the founder, Raymond Ainemigisha, Missing Persons Uganda is a resource centre for missing persons and unidentified decedent records. It has a Facebook page and an online system, www. missingpersons.ngo.org that can be searched by the general public, law enforcement officials and the general public from all over the country in hopes of resolving these cases.

"The missing persons database contains information about missing persons. It provides a user with a variety of resources, including the ability to print missing persons posters and receive free biometric collection and testing assistance. Other resources include links to law enforcement agencies, victim assistance groups and counseling services," Ainemigisha said on his Facebook page.