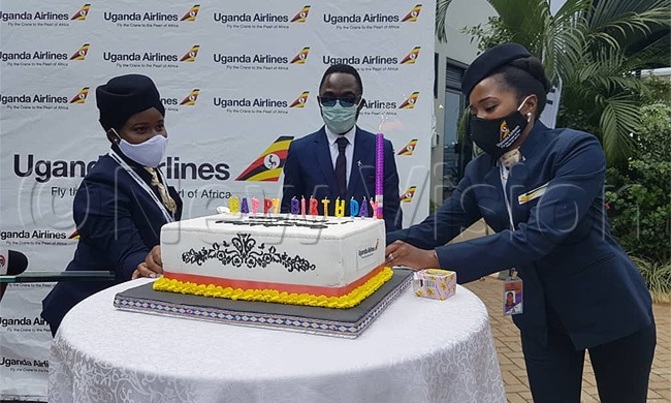 On Uganda Airlines' first anniversary, CEO Cornwell Muleya describes it as being a "momentous day, a very happy day for us to have reached this milestone".
NEWS EVENTS CAPTURED ON CAMERA

Presented byJoseph Kizza

__________________________________



2:30pm | Uganda Airlines turns one!

It was a time for cake, confetti and camera clicks as the Uganda Airlines celebrated its first anniversary of commercial operations.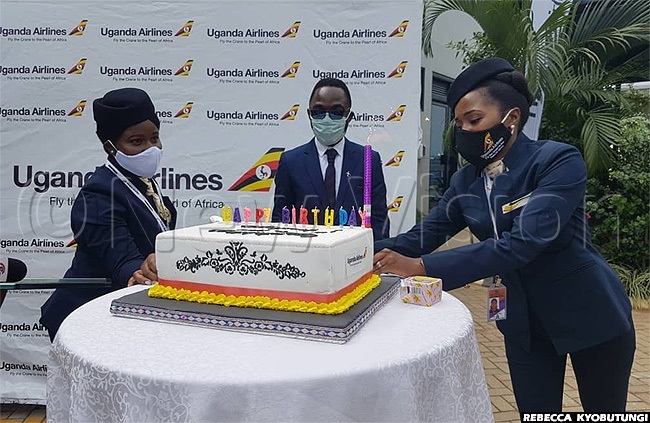 To all cake lovers . . . let your eyes drool!




In his anniversary message, the airline's chief executive, Cornwell Muleya, described today as being a "happy day for us".

"It is a momentous day, a very happy day for us to have reached this milestone. We want to build on this to provide the best service that we can offer for connectivity to this country," he said.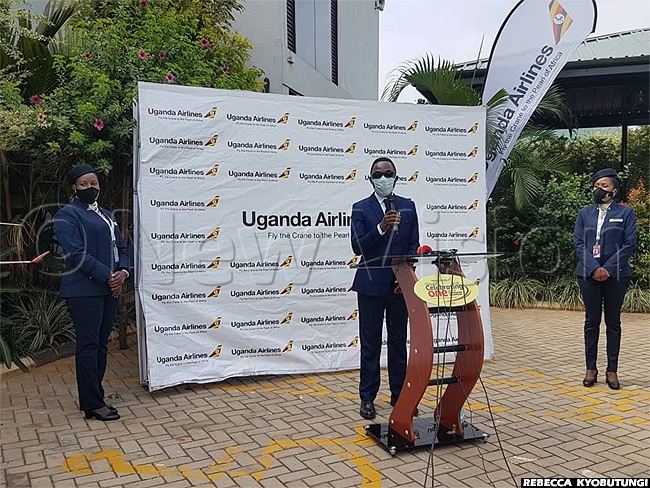 🎥 @UG_Airlines✈️ TURNS ONE! 🥳👏🏾

CEO Cornwell Muleya describes it as "a momentous day, a very happy day for us to have reached this milestone".

DETAILS 👉🏽 https://t.co/gaDwbEZJF6

🎥 @beckykyobs#VisionUpdates pic.twitter.com/87XoBHDPQD

— The New Vision (@newvisionwire) August 28, 2020

__________________________________



2:25pm | Conclusion of UMI scientific graduation

Earlier today, the Uganda Management Institute held its 18th graduation ceremony, with as many as 3,357 graduates awarded with degrees and diplomas in various disciplines.

Worth noting is that only the best performers were invited to attend in person while the others graduated virtually to limit large numbers at the institute due to the coronavirus threat.

New Vision's Mpalanyi Ssentongo captured the moments at the end of the function.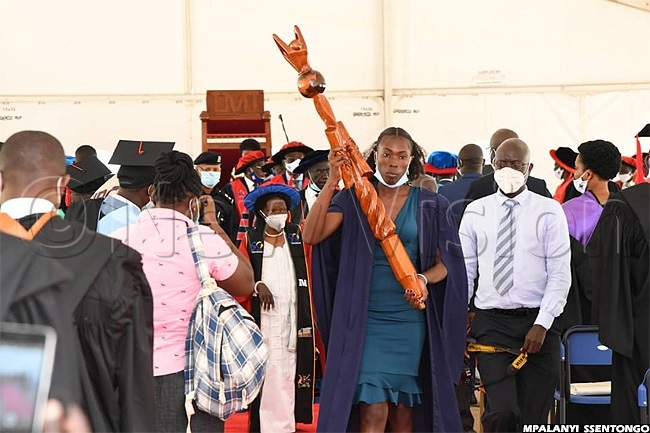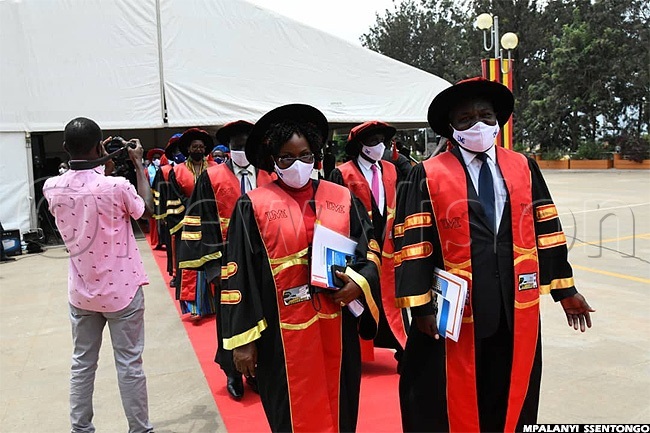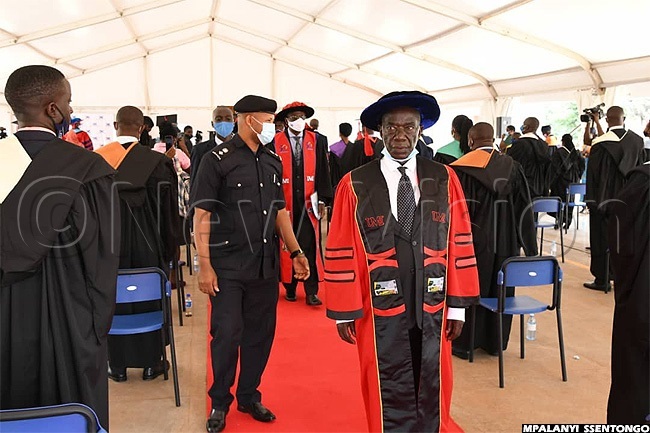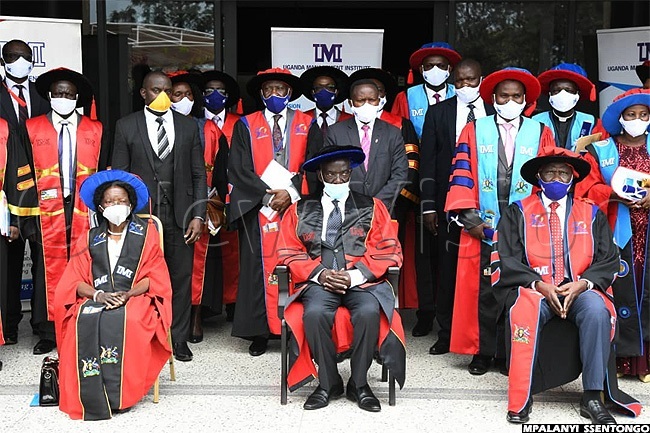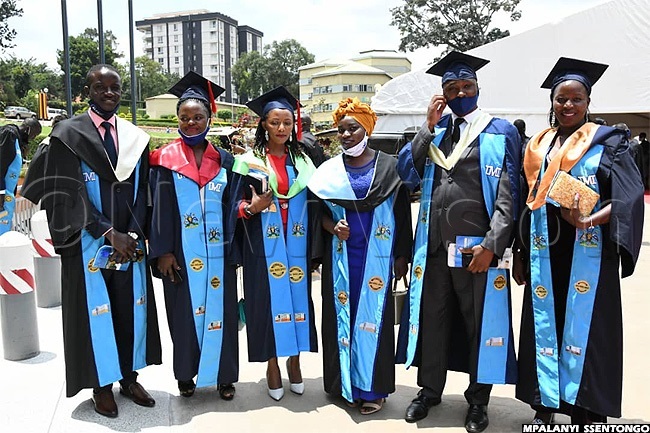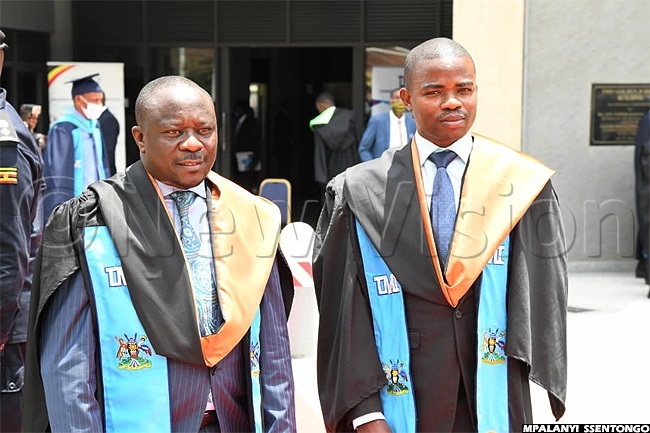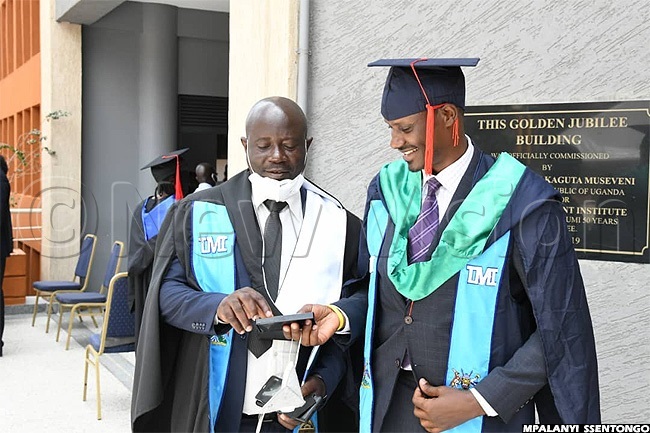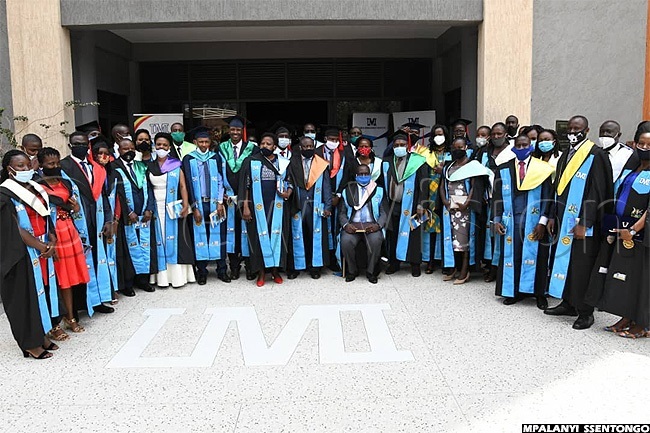 __________________________________


1:50pm | Makerere's latest innovation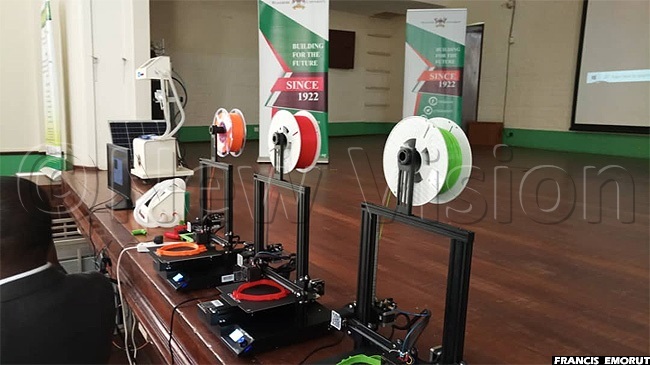 New Vision's Francis Emorut at Makerere:

Makerere University has developed new technology to detect temperature faster.

According to Prof. Noble Banadda, the head of agriculture and engineering at the university, the thermal imaging equipment will be able to detect temperature faster than the temperature gun commonly used across the country.

This will have been seen as an important step in the fight against the raging coronavirus.

Banadda who is the principal investigator of the 3D printing technology programme tasked with manufacturing a wide range of components, said the technology would be useful for places with mass gatherings.

Such places include churches, mosques, arcades and markets.

This was during the launch of thermal imaging, bio-degradable masks and CD printing for COVID-19 control in public places at Makerere University.

Prof Barnabas Nawangwe, the university's vice-chancellor, said his institution has the capacity to produce any technology as long as it is funded adequately.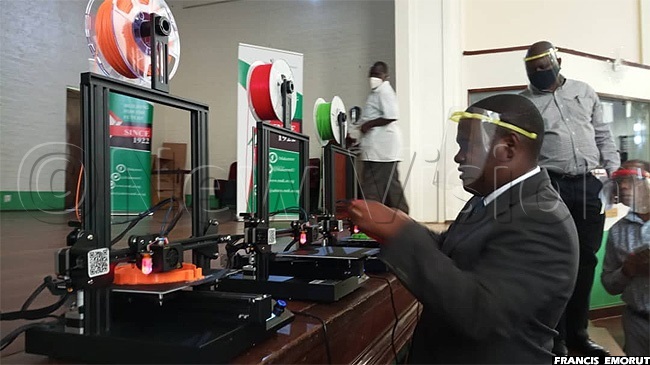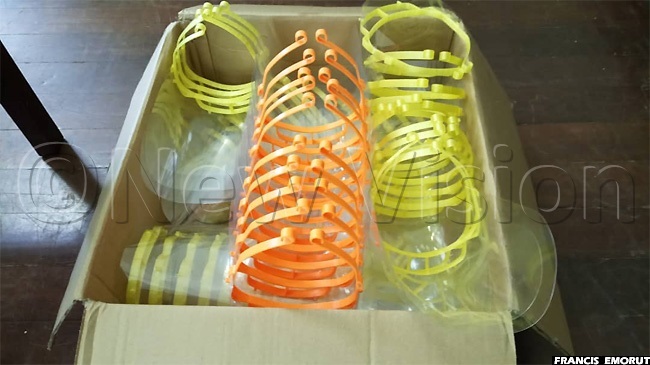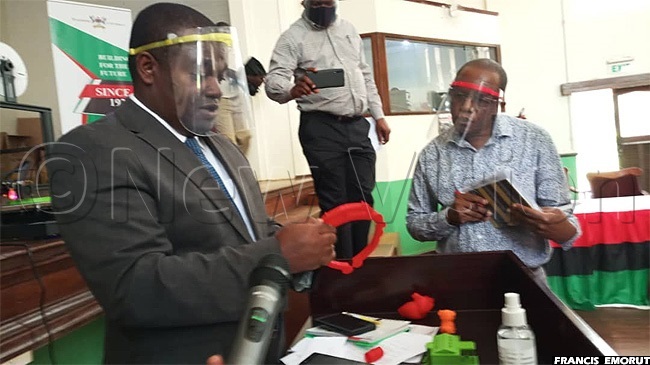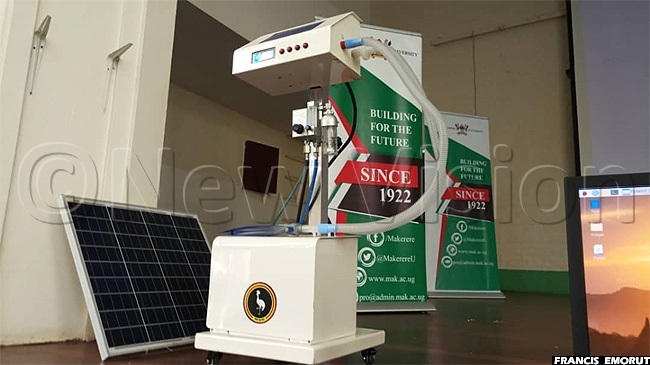 Also present was the deputy coordinator of the Operation for Wealth Creation programme, Lt. Gen. Charles Angina. He said the programme is ready to collaborate with Makerere University to develop apps for agriculture.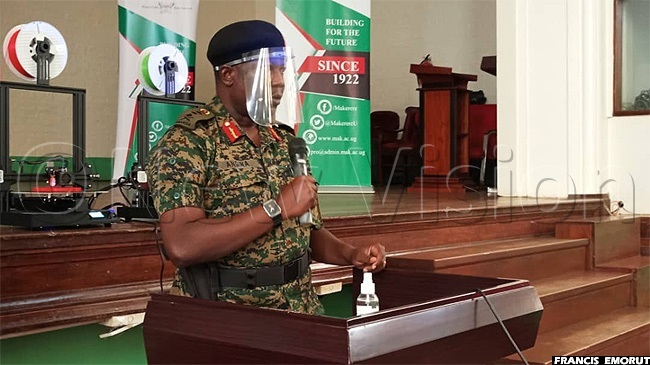 __________________________________


1:25pm | NRM village leaders get bikes'

In Mpigi district, National Resistance Movement (NRM) village chairpersons have today received new bicycles to help them ease transport during elections, reports New Vision's Simon Sssekide.

While handing over bicycles ot the leaders, Mpigi RDC Rosemary Byabasaija urged them to use them for the better of their party.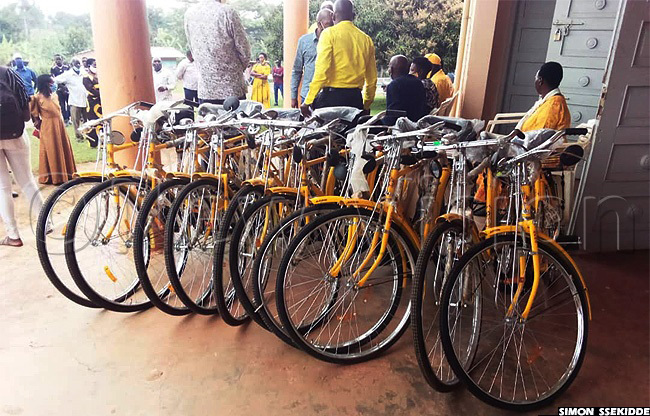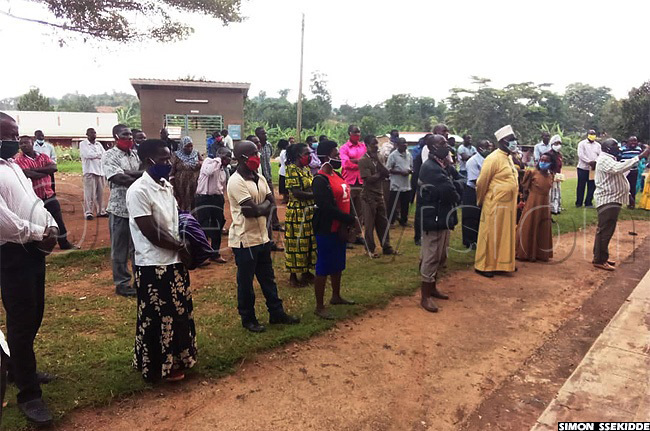 __________________________________

12:37pm | Besigye's Plan B and 'powerless people'

Earlier today, Opposition politician address a press conference at his offices at Katongo primarily to unveil his Plan B following his recent bombshell decision not to stand for the presidency in 2021.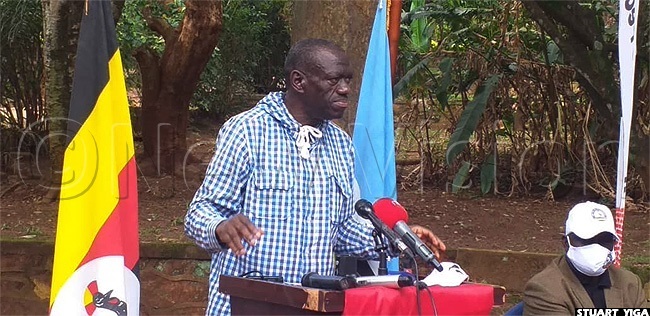 New Vision's Stuart Yiga attended the presser and captured the highlights:

Besigye says his Plan B is about "ending state capture. It is a plan for regaining influence and control over the country".

Before unveiling what the so-called Plan B was, the former presidential candidate talked of people being powerless and defined, in his way, what powerlessness means.

"Some people are totally desperate while others don't know even how to use the overflowing things they have. That's what it's all about - because you are not part of the decisions that are made. Being powerless means you cannot make decisions in your country.

"And that's why we even assert that powerless people have no vote, because a vote is an instrument of decision," says Besigye.



__________________________________


12:15pm | Apply the skills you have gained - VP tells UMI graduates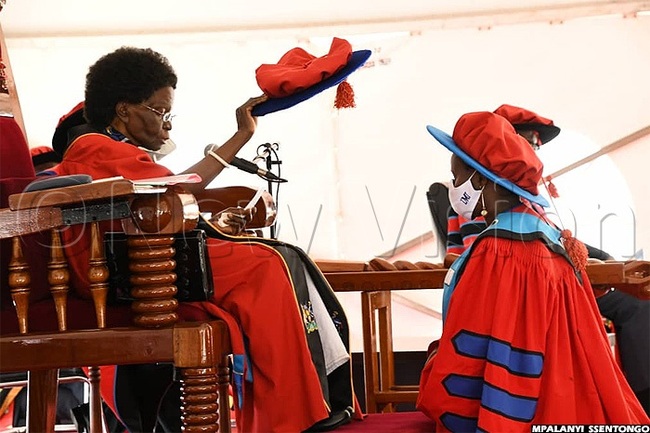 New Vision's Cecilia Okoth:

Uganda Management Institute, on its 18th graduation ceremony, has awarded a total of 3,357 graduates with degrees and diplomas in various disciplines. These include 1,718 females and 1,639 males, awarded PhDs, master's degrees, postgraduate diplomas and ordinary diplomas.

Unlike in the past, the institute invited only the best students to attend the ceremony physically while the majority attended on various virtual platforms due to the coronavirus pandemic restrictions.

The chief guest, Vice-president Edward Kiwanuka Ssekandi, urged graduates to apply the knowledge and skills obtained to address the contemporary challenges of the society.

"It is not enough to obtain a PhD," he said. "What matters is the value instilled."

Ssekandi also called upon the institute to come up with new management innovations to address the post-COVID-19 era.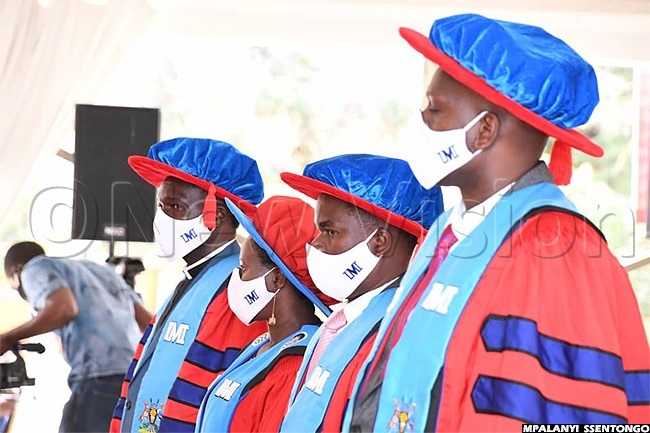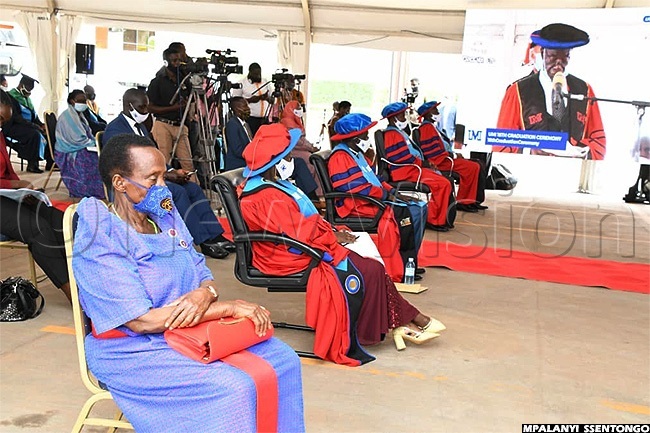 __________________________________

11:45am | Besigye unveils Plan B

New Vision's Stuart Yiga reports Besigye as saying that his Plan B involves empowering the powerless people and gaining freedom of speech and rule of law. (Details coming up)

Besigye, President Yoweri Museveni's long-time challenger in past presidential elections and former FDC president, decided not to contest for the presidency in 2021.

His decision paved way for current party president Patrick Oboi Amuriat and party national chairman Amb. Wasswa Biriggwa to face off in a duel for the party's presidential flag.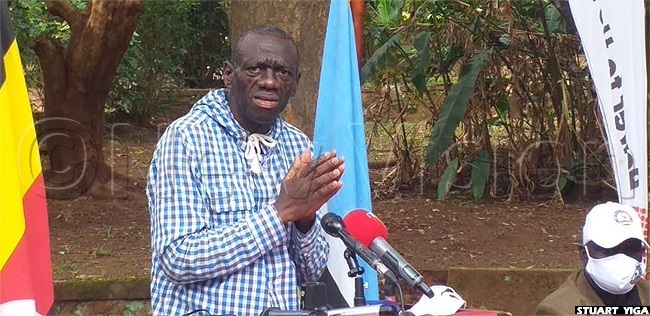 In attendance at Besigye's press conference at his offices at Katonga road were, from left, Amuriat, Lord Mayor Erias Lukwago and Biriggwa.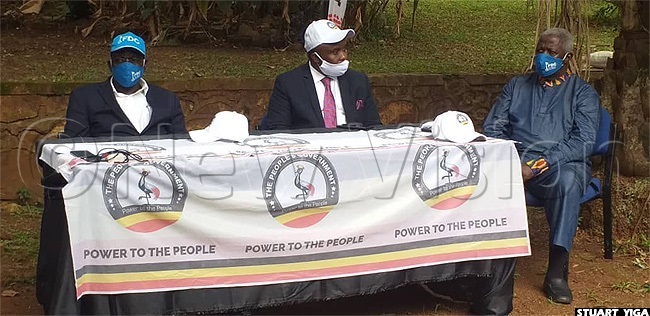 __________________________________


11:30am | Grade Three Teachers' results released

Elsewhere, the Grade III Teachers' results have been released.

In the picture below taken by New Vision's Richard Sanya, the State minister for higher education, John Chrysestom Muyingo (right), received the results Kyambogo University vice-chancellor Eli Katunguka at the Office of the Prime Minister.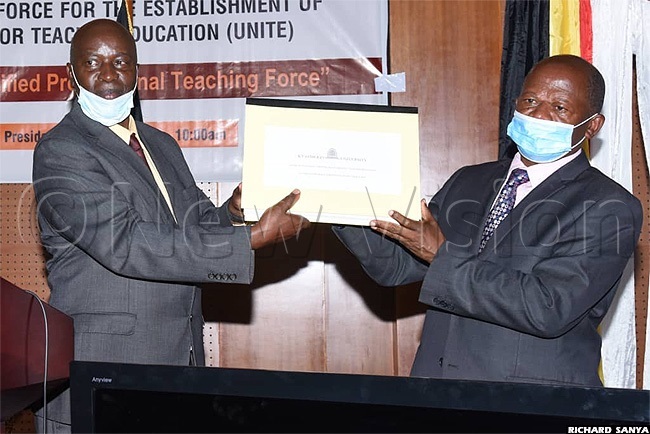 New Vision's Martin Kitubi attended the function and provided a highlight of the results:

Kotido Primary Teacher's College in Karamoja has emerged as the best college in the 2019 Certificate in Teacher Education Exams. The college was followed by Kabukunge Core PTC (Masaka), St. Paul PTC (Kayunga), Arua Core PTC (Arua) and Nakaseke Core PTC (Nakaseke).

A total of 9,493 candidates from 65 PTCs (both public and private) were registered for the Grade III Teacher's Certificate.

The least performing PTCs were all privately owned. They include Busia PTC (Busia), Moor PTC (Iganga), Kamuli PTC (Kamuli) and Blessed Irwa PTC (Kitgum).


__________________________________

11:00am | An entrepreneur wants to become Lord Mayor

Beatrice Kayanja, who is aged 45, is an entrepreneur who has ambitions of becoming the next Kampala Lord Mayor - and she has unveiled her 2021-2026 manifesto.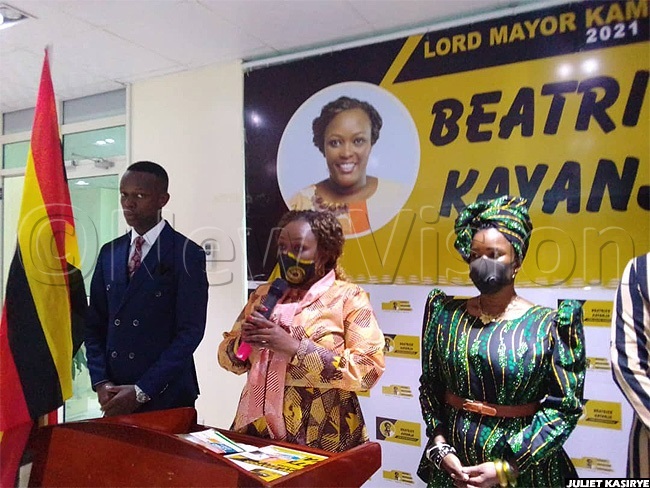 New Vision's Juliet Kasirye, who attended her press conference earlier today at BMK House Kampala, reports:

"Going into politics wasn't in my plans but after so many years of the same kind of leadership, we have to ask who has benefited from Kampala and who has been left behind," says Kayanja.

According to her, it does not take decades to transform a city that is so well interconnected. It takes political leadership, team work and a renewed sense of ownership by all who live and work in Kampala.

Kayanja is an entrepreneur majoring in communication/business strategy and commercial diplomacy.


__________________________________


10:45am | Checking out road works progress

Meanwhile, Kampala Capital City Authority (KCCA) deputy executive director Edward Luyimbazi and director of engineering Andrew Kitaka are touring some of the ongoing road works in Kampala.

New Vision's Nicholas Oneal is monitoring.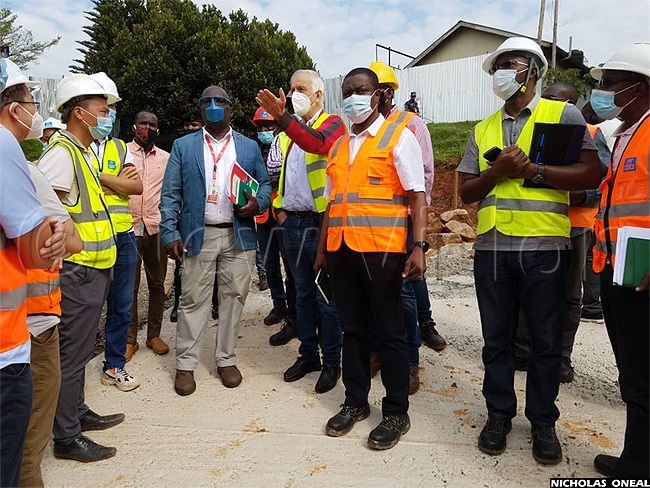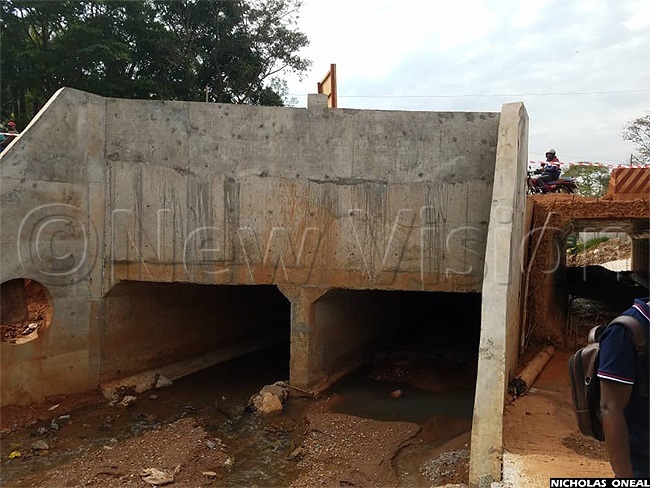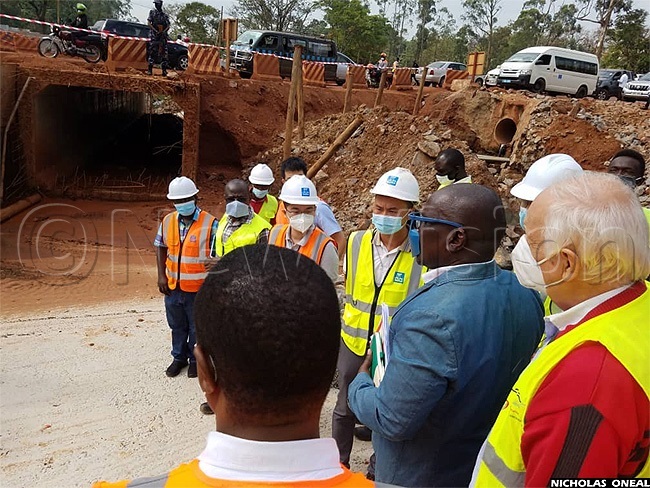 __________________________________


10:30am | UMI scientific graduation ceremony

Uganda Management Institute (UMI) is holding a scientific graduation ceremony today, which will be getting under way any time from now. It is UMI's 18th graduation. New Vision's Mpalanyi Ssentongo is at the institute and has captured the early moments.

Vice President Edward Kiwanuka Ssekandi has arrived.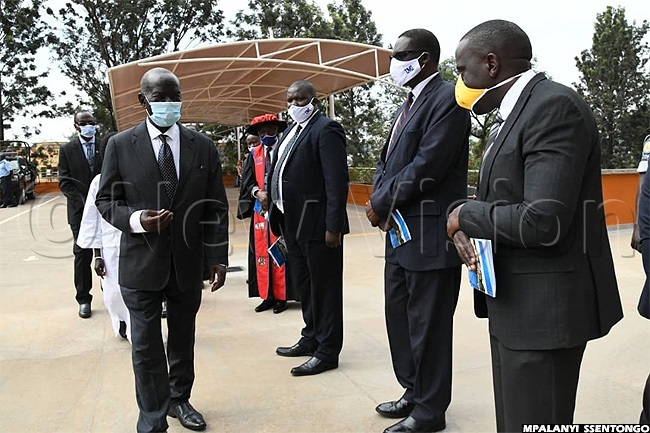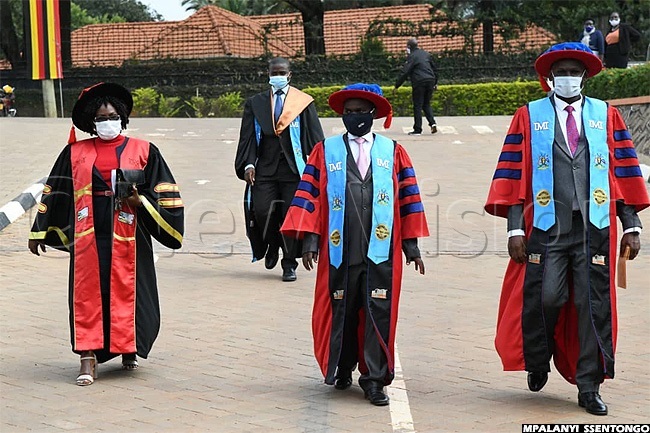 Wearing of face masks is a must amid the coronavirus threat.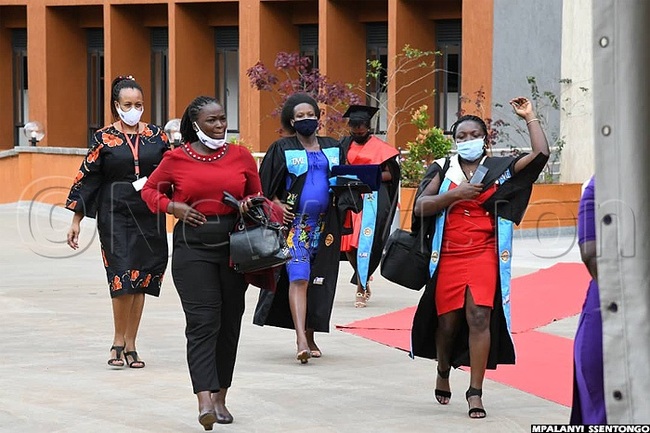 The weather is kind - but it could get even hotter.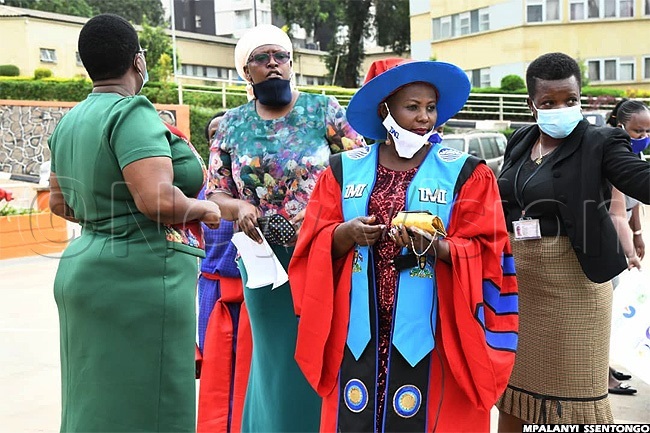 In an era of social distancing measures as one of the improvisations that have to adopted to prevent the spread of the coronavirus, the seating arrangement at the ceremony is a reflection of just that.