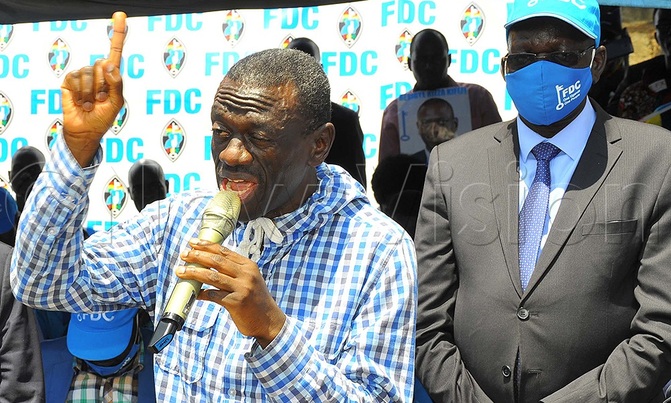 At one point, insiders say, the FDC tried to convince Kampala Lord Mayor, Erias Lukwago, to take on the mantle. However, at the last hour, Lukwago chickened out.
POLITICS 2021 ELECTIONS
At a hotel in Namugongo, Dr Kizza Besigye met with the top leadership of the Forum for Democratic Change (FDC).

During the meeting, which insiders say, took place early this month, these leaders, including the FDC party president, Patrick Oboi Amuriat, begged Besigye to give the contest for the country's top job another shot.

However, the FDC doyen instead pointed at them. Sources said the opposition strongman wondered whether these leaders have not learnt anything from him to be able to comfortably fill his shoes.

It is from this meeting that the political formations within the FDC started taking shape.

At one point, insiders say, the FDC tried to convince Kampala Lord Mayor, Erias Lukwago, to take on the mantle. However, at the last hour, Lukwago chickened out, following the intervention of a powerful lobby group from Buganda and the Muslim fraternity.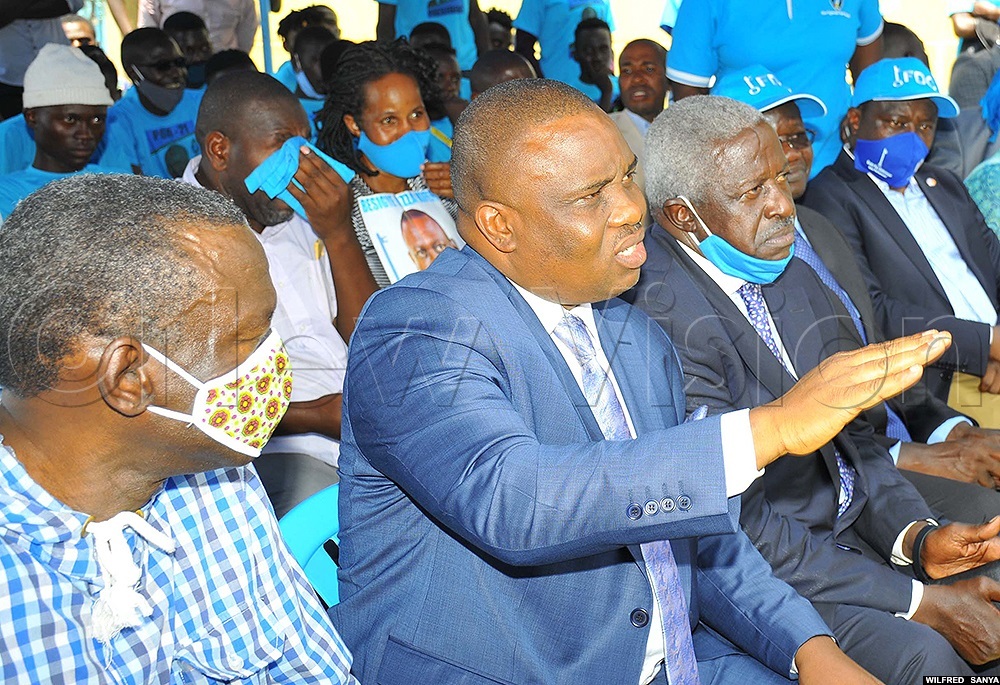 These forces, sources say, asked Lukwago to concentrate on his Lord Mayor position and bucket the Besigye proposal to replace him.

However, even with Lukwago's rejection of his offer, Besigye remained determined on his exit plan from elective politics.

This prompted FDC to a firefight. Nominations for FDC flag-bearer for presidential elections closed with the FDC president Patrick Amuriat Oboi and the party national chairperson, Wasswa Birigwa, picking forms.

Explaining his exit plan, Besigye said: "I am not going to contest for elections but I will fight for my freedom vigorously. I informed our leaders and activists that I will focus on plan B as candidates focus on plan A. Plan B is about fighting for our freedoms and our power."

End of an era or dawn?

Some analysts have argued that it will take a long time for the country to witness again a tear-jerking campaign as that between President Yoweri Museveni and his former bush war comrade, Besigye.

When DP's Dr Paul Ssemogerere left the opposition active political stage, Besigye filled his not so-weighty shoes in 2001. His entry onto the political scene beamed with colour, charisma and drama. Being the first soldier to openly take on Museveni in an electoral process also caused excitement within the public, with many describing the contest of the two comrades as one loaded with deep beef.

From 2001, Besigye's showdown with Museveni became one of the most expected events on the electoral calendar.

However, after almost two decades as the opposition kingpin, the man, who analysts describe as "the most arrested politician on the planet", will not be on the ballot in the 2021 general elections.

Asked what an election without Besigye means for NRM, the director of communication and publicity of the ruling party, Emmanuel Dombo, who was also one of the youthful MPs that Besigye attempted to court ahead of his 2001 grand opposition political scheme, said Besigye's greatest contribution ever is the struggle to deepen democracy in the country.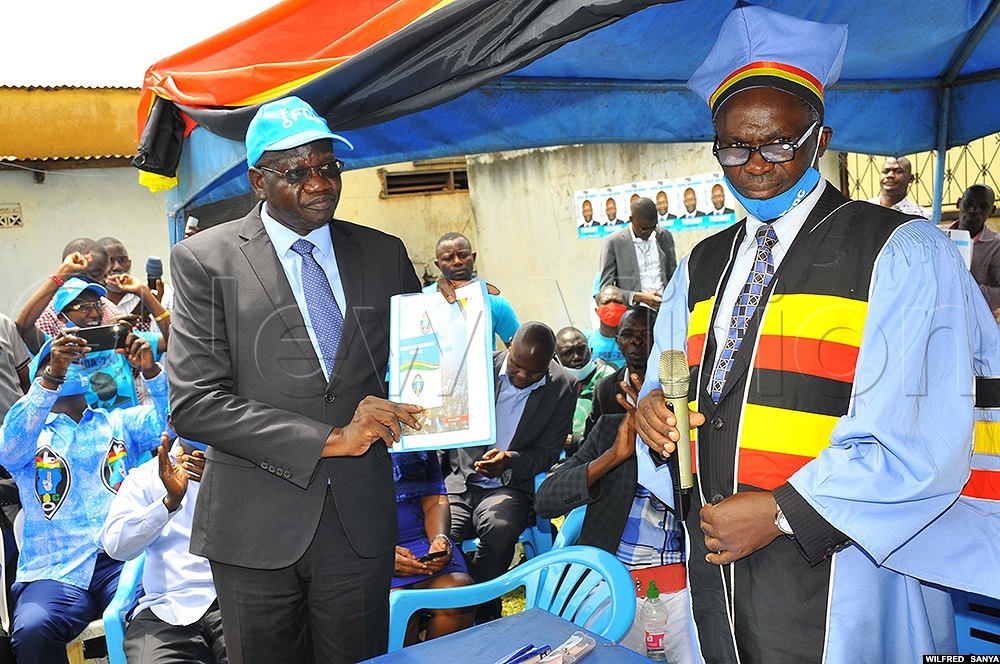 "Besigye is a historical member of the NRM. I hear during the bush days he helped in the treatment of many combatants who perhaps would have died. His participation in the various presidential contests has contributed to the deepening of democracy in this country, although he almost negated it with his advocacy for resistance and claim for a people's government," he said.

Henry Kasacca, a political pundit and executive director of the Dialogue and Democracy Training Centre, also argues that an election without Besigye maybe a good and smooth run for the NRM

Playing tandemoracy

Yet just like the Russian style, analysts argue that Besigye could be playing the Putin-Medvedev tandemocracy.

That by ceding ground for other contenders to take on Museveni, analysts say, Besigye could be preparing ground to control the political tunes of whoever would emerge as the rallying point for the opposition camp.

Between 2008 and 2012 when the Russian President, Vladimir Putin, was barred from serving a third term by the Russian constitution, he assumed the role of Prime Minister under President Dimitry Medvedev).

"There has been wide interpretation that by not running for election, Besigye has gone into political retirement. This is not the case when you listen to him carefully. I am reluctant to conclude that it is his exit," Kassaca said.

"By insisting that he has opted for what he calls plan B, it shows that he has opted for another strategy of political engagement, which according to him, should build sufficient levels of defiance in the country as opposed to what we can see in periodic election seasons that come after five years," he added, underscoring that Besigye's relevancy will largely depend on how he successfully pulls off his plan B.

"Therefore, his political future will depend on how successful he can pull off his strategy. He has an uphill task to push this strategy because the state will do everything to fail him, and he also has to explain and convince Ugandans to take this path openly," Kassaca said.

In fact, some opposition actors such as the Leader of Opposition in Parliament, Beti Aol Ocan, argue that Besigye's imposing figure still hovers on all the opposition contenders for president.

"We cannot rule out that he will not be on the ballot. Presidential nominations are in October. So, people shouldn't be concerned about his opting out of the FDC presidency flagship," she said.

What does Besigye's exit mean for Bobi Wine?

There is a lot of talk that the absence of Besigye from the ballot means an automatic endorsement of Kyadondo East MP, Robert Kyagulanyi aka Bobi Wine.

Insiders say that this possibility has also been the main highlight of several closed-door meetings that Besigye and Bobi Wine have held.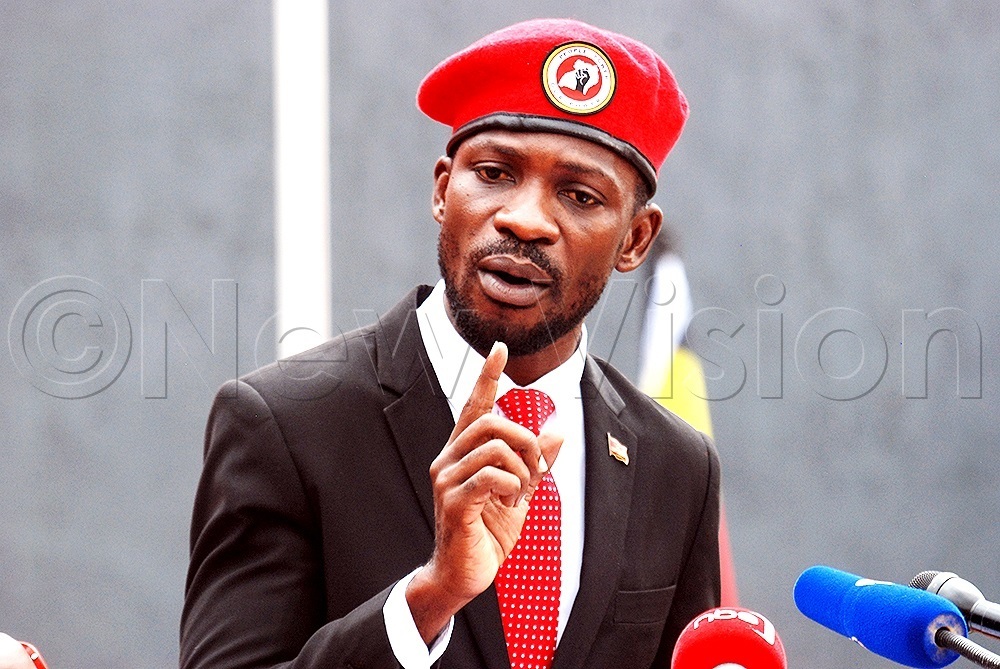 However, this expected endorsement is likely to suffer a natural death if FDC fields a presidential candidate instead of backing Bobi Wine, who on Friday was declared the official presidential flag bearer by his party, the National Unity Platform (NUP).

Talks on the possibility of fielding Bobi Wine as a single opposition contender, which were clandestinely taking shape, also suffered a blow after some sections of opposition members accused Bobi Wine of eating into their structures and support base.

"Going by the recent Besigye message, it seems that for him to back you, you must embrace his agenda of defiance. It is not just about being popular, Kyangulanyi must prove himself as a serious contender who can provide leadership in the fractured opposition," Kassaca said.

"Just like Bobi Wine built his pressure group (people power), Besigye's plan B could be focusing into a direction of building another defiance pressure group. The post-election period may see these formations taking shape," he added.

What others say

Asumani Basalirwa (Bugiri Municipality) and President JEEMA also the chairperson council Inter-Party Organization for Dialogue (IPOD).

We all have a role to play, Besigye has played his role and it is his right to opt-out. He has mentored many people; he has been a team player, so those he has mentored will push on the struggle, there are in plenty. I don't think his departure will leave a big gap.

He has also indicated that he won't be absent in the struggle to liberate Uganda, he will be engaging on a different front.

Betty Aol Ocan (Woman MP Gulu district) Leader of Opposition in Parliament

We cannot rule out that he will not be on the ballot; presidential nominations are in October so people shouldn't be concerned about his opting out of the FDC presidency flagship.

There are other people, who can fill his shoes, but they are not good strikers as Besigye, but what do we do? We have to work hard as opposition to get there, but also we should understand that he has been frustrated, he has been winning elections, but things don't work out. It is not very easy to get someone who can fill his shoes.

Francis Gonahasa FDC, Kabweri County

The problem we have in Uganda is Politic depends entirely on people. It is what is happening in NRM with Museveni. People knew that when Obote dies, it will be the end of Uganda Peoples' Congress (UPC) and indeed, it is what happened. There is an impression that there is no opposition or FDC after Besigye, it is not true, there is life after Besigye, it is an opportunity for other leaders in the party to take on.

He has played his part and I hope he doesn't wake up one day and say, you people are doing it badly, let me come back. We should stop this nonsense of saying that Besigye is everything, men are born and die. We should look at other people when individuals are hyped, they become everything.

Franca Akello FDC, (Woman MP Agago district)

Ugandans should appreciate that we are under a multi-party system of governance; Opposition is not about personalities any Ugandan of sound mind can contest in any position and be eligible to serve.

Some Ugandans think that when Besigye is not on the ballot, the opposition is finished, no this is not true, we must build trust in any Ugandan who presents him or herself, without having prejudgment, until we do so, we are not going to go anywhere.

However, we should commend Besigye for the kind of resilience he has exhibited, all the torture he went through, the tear-gassing, the rebuke, the abuses of rights here and there, I don't know how many times he has been dragged to court so of course, as a human being someone degenerates in terms of physical fitness having gone through what he has gone through.

Ugandans should appreciate for someone to go through all this for the last 20 years, his opting out I appreciate because physically he has struggled so much.