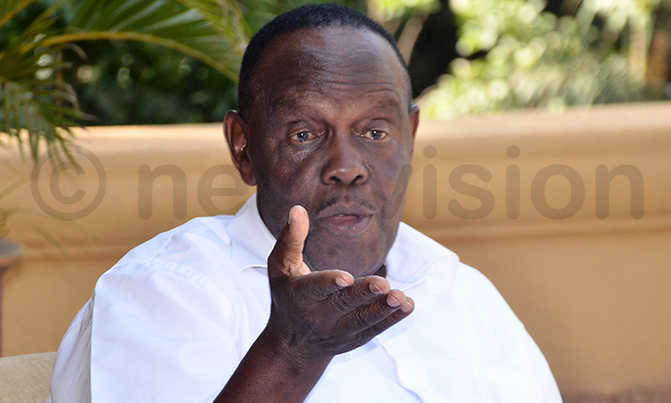 Some candidates are planning to petition the party so that it reviews its method of voting
The National Resistance Movement (NRM) leaders who participated in elections for the Central Executive Committee last week have expressed mixed reaction regarding the polls.
Some losers have condemned the manner in which the process was handled. The outgoing western region NRM vice-chairperson, Maj. Gen. Matayo Kyaligonza, was one of them.
He argued that the use of money compromised the independence of voters to make their own choices.
"The way some of my competitors were campaigning was like the world was coming to an end. It was opportunistic for people to think they could use whatever means available to them to stick to the party and edge out others," Kyaligonza said.
He argued that historicals in the party deserve respect. He also said that his opponents scandalised his name during campaigns by bringing up a 2019 incident in which he was accused of assaulting a female traffic officer rather than focusing on the issues they should addressed in the party.
He noted that CEC was a voluntary job and that one did not expect to be paid.
"It is just like us who volunteered and went to the bush. None of us expected payment," Kyaligonza noted.
Kyaligonza, who is also Uganda's ambassador to Burundi, faced off with six other candidates who included state minister for housing Dr Chris Baryomunsi.
Kyaligonza did not go on the campaign trail unlike his opponents and ended up losing to Baryomunsi who garnered 5,947 votes while he got 2,550.
Eastern region
In the race for the vice-chairperson for the eastern region, Mike Mukula won the race with 5,818 votes while his closest competitor, Sanjay Tanna, got 4,162 with Christine Harriet Akello coming third with 162 votes.
New Vision has learnt that team Tanna is planning to petition the party so that it reviews its method of voting.
The team argues that Tanna trounced Mukula in most of the areas in eastern region that Mukula is supposed to represent.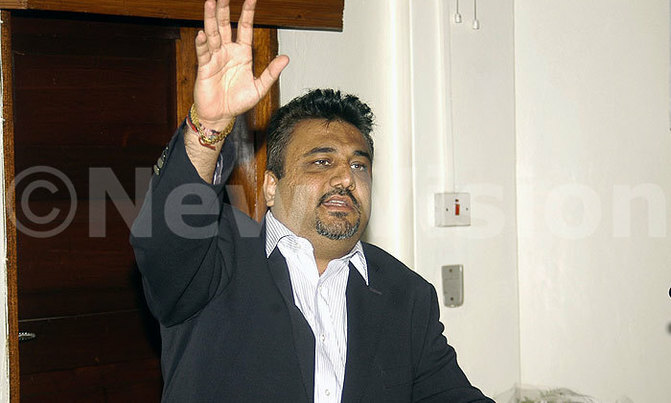 Sanjay Tanna, a new entrant, defeated Mukula in certain regions.
He performed well in Acholi where he bagged 383 votes compared to Mukula's 130.
In Ankole region, Mukula garnered 635 votes while Tanna got 448, in Bunyoro Mukula had 420 whereas Tanna got 203, in Busoga, Tanna polled 405 votes compared to Mukula's 442. Mukula did not get a single vote in Amudat, but notched huge wins in Buganda, Kampala and Ankole regions.
In an interview with New Vision, Mukula noted that he had sent Tanna a goodwill message and even called him so that they could forge a way forward together. Mukula noted that NRM party was one big family and that leaders should learn to work together.
Singh Katongole won the race for the Kampala NRM vice-chairperson with 4,503 votes defeating Godfrey Nyakaana who garnered 2,665 votes while Salim Uhuru who got 2,468 votes.
On Saturday, Katongole met Nyakaana and they buried the hatchet following the differences that had developed between them during the race.
Katongole attributed his victory to God and the small team that worked closely with him. He noted that his biggest challenge is defeating the Opposition that has entrenched itself.
Meanwhile, Nyakaana blamed his loss on intrigue and internal fights.
He said he has set his eyes on the Kampala mayoral seat.
Northern region
The race for northern Uganda vice-chairperson had Jacob Oulanyah bagging 7,473 votes, beating the incumbent Sam Engola who got 1,665 votes.
The other contestants — Timothy Okee and Odongo Oledo garnered 895 and 277 votes respectively.
Engola said he had reached out to his opponent and congratulated him on the win.
"I called him on Saturday, congratulated him and requested him to ensure he does not 'make his phone busy'. I also requested him to be available for the people of northern Uganda," Engola said.
He also said he would continue mobilising for the NRM as a senior cadre to ensure the party wins next year's presidential and parliamentary elections.