The teacher is being detained at the Central Police Station in Kampala after he was arrested from Isingiro district 
Simon Shimanya, the prime suspect in the murder of a nurse at International Hospital Kampala (IHK) has confessed to killing his wife after accusing her of engaging in an extramarital affair.
He made the confession as he led a team of detectives from both the Police and the State House Anti-Corruption Unit on a visit to the crime scene during a reconstruction exercise.
Shimanya led the detectives to his home in Bbumbu-Kiteezi in Wakiso district where Viola Kakai was murdered on August 1.
Shimanya, a teacher who is being detained at the Central Police Station in Kampala, was arrested from Isingiro district and is jointly accused of murder with Robert Sebuufu who is thought to have had an affair with Kakai.
He told detectives that on the fateful day when Kakai returned home with Sebuufu,he struck Kakai, a mother of three, with an axe before going after Sebuufu, a driver at Katalemwa Chensire Home in Mpererwe.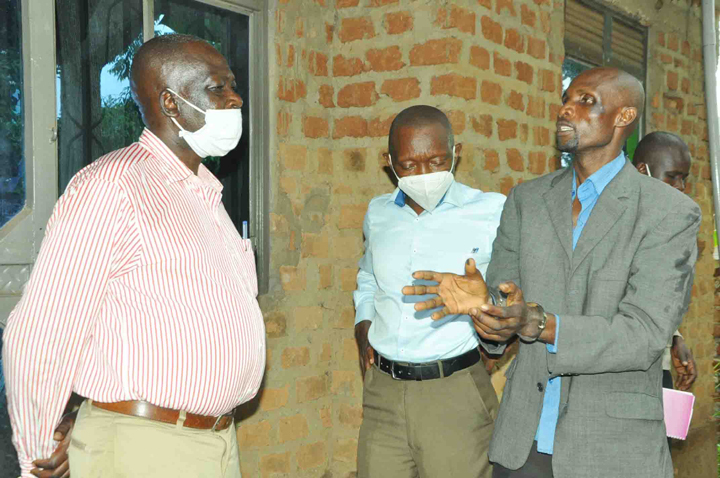 "It was in the night when Sebuufu and the deceased came in a car. I hurriedly came out to get that man because he had disturbed me for a long time but Kakai blocked me," Ssebuufu said.
He explained that he overpowered Kakai, picked an axe and that when he tried to hit Sebuufu, Kakai was struck instead.
An angry Shimanya accused Sebuufu of plotting to sell off his house and the latter told detectives that for a long time, Kakai and her husband had disagreements over extra-marital affairs.
Sebuufu told detectives that he had been friends with Kakai for a long time but that their relationship was usually casual.
"The deceased has been a close friend of mine and I used to drop sacks of charcoal at her home whenever I came back from upcountry," Ssebuufu who is being detained at Kasangati Police Station said.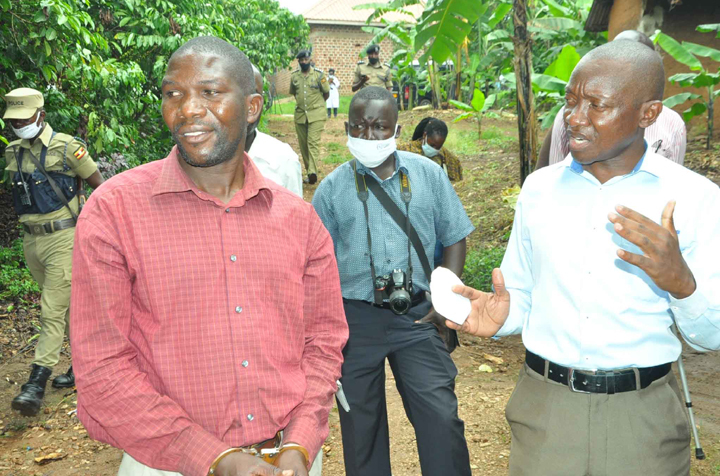 Luke Oweyesigire, the Kampala Metropolitan Deputy Police spokesperson, however, said that for three years, Sebuufu had been taking care of Kakai and that she was always protective of him.
While accusing Sebuufu of plotting to sell his house, Shimanya narrated that he and Kakai had been having disagreements for a long time.
"It is alleged that the couple had long-standing domestic problems where the Police had recently intervened and their matter was in court," said Oweyesigire.
He said Uganda is witnessing an upsurge in the number of domestic violence cases amid the financial squeeze caused by COVID-19.
Police report
An annual Police crime report shows that in 2019, a total of 13,693 cases of domestic violence were reported to Police compared to 13,916 reported in 2019, giving a 1.9% decrease.
Domestic violence has mainly been caused by disputes over family property, failure to provide for families, drug and alcohol abuse, and cases of infidelity.
A total of 1,390 cases were taken to court, out of which 359 cases secured convictions, 21 cases were acquitted, 288 cases were dismissed and 722 cases were still pending in court while 5,039 cases were still under investigations.
The report shows that 14,232 people were victims of domestic violence, of which 2,908 were adult males, 9,978 were female adults, 670 were male juveniles, while 676 were female juveniles.