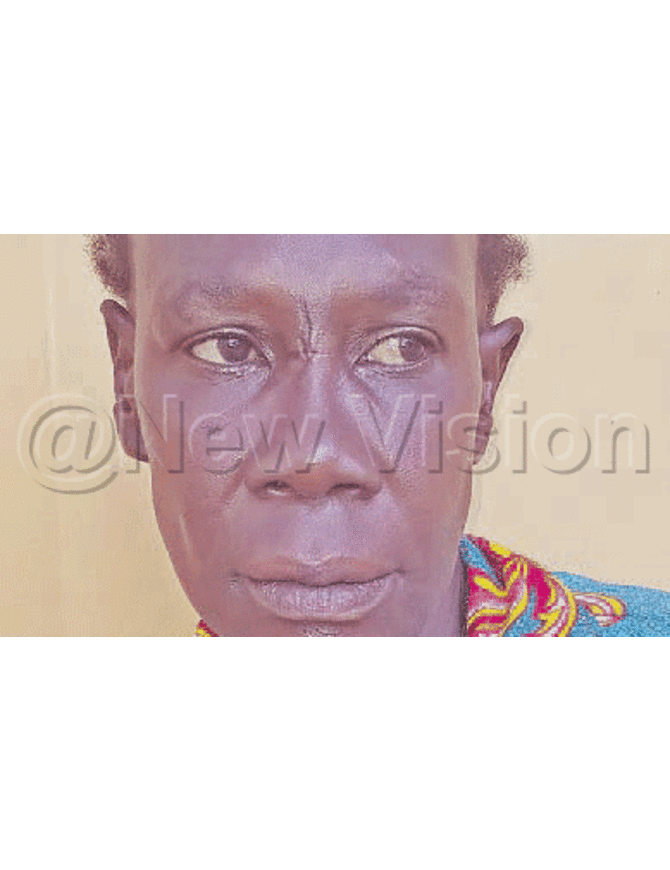 ARCHIVES|HISTORY|SGT. MARGARET WANYANA|WOMEN|WAR
Wanyana started participating in UFM clandestine operations in December 1980 after Obote was sworn in as president.
Obote's return aggrieved Wanyana's elder sister Florence Namissango, since she was a staunch supporter of the Democratic Party (DP). Namissango believed the election was rigged.

In light of that, Namissango hosted some UFM co-ordinators at her house in Jinja. Some of these included Nsubuga Nyago Lwamiti, who was recruiting for Kayiira's war. During such meetings, Namissango would call in Wanyana to serve the participants refreshments drawn from her (Namissango's) shop.

One day, Wanyana was asked by Namissango and Nsubuga to take copies of sensitive documents to a Kampala businessman, Ronald Kintu. Kintu had a shop on Luwum Street. Unknown to security operatives, inside Kintu's shop was a godown where UFM operated one of its city cells.

Kintu gave Wanyana sensitive reports to deliver to her sister and Nsubuga in Jinja. Those reports were eventually delivered to Kayiira in Nairobi by Christine Bamutire, whose sister Samalie and brother Lt Henry Bamutire, were part of the UFM rebellion. Unlike Wanyana who was in the combat section of UFM, Christine was in intelligence, while Samalie was Kayiira's wife.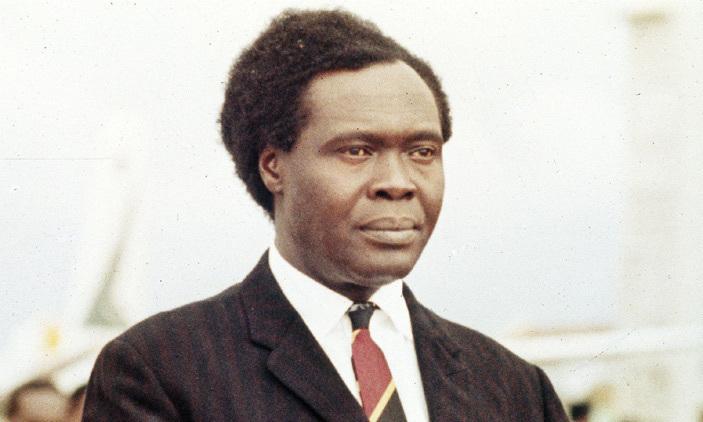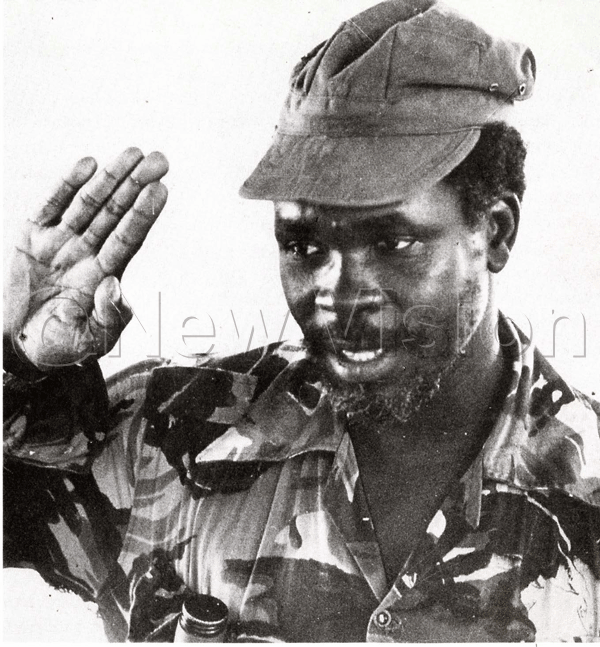 Obote's security operatives later learnt of the UFM cell in Namissango's house in Jinja. As they prepared to strike, Namissango and Nsubuga got wind of it and relocated to Nairobi along with Wanyana. They travelled in a car driven by one Issa. In Kenya, they stayed in Elgonia Hotel, where Wanyana was given training in rifle handling.

After spending a short time in Nairobi, they returned to Uganda and joined UFM's camp at Najjemba. Among the people they met there were Stephen Ndugutse alias Kalisoliso and Mark Kodili. Wanyana was given more training in gun handling and, thereafter, was listed among those that participated in the Lubiri Barracks attack in Mengo, on February 23, 1981.

UFM fighters were heavily repulsed by government forces during that attack. In the process, Wanyana fled to Wandegeya. Since it was her second time in Kampala, she did not know which direction to take back to the camp. Wanyana hid her gun inside the huge tracksuit she was wearing.

The following morning, Kayiira sent his agents to identify the fighters that were in disarray. They spotted Wanyana in Wandegeya and took her back to the Najjemba camp, where she found other UFM fighters such as Frank Kaka Bagyenda (now the director general of Internal Security Organisation - ISO).

While there, Wanyana and other recruits were given more military training. Some recruits were also trained in drinking crude waragi and cigarette smoking. No wonder, some former UFM fighters such as the late Maj. Gen. Kasirye Ggwanga could sip seven different samples of crude waragi and accurately tell the part of Uganda each sample came from.

Joining FEDEMU
In September 1982, Obote's forces made earth-shaking attacks on UFM camps at Nalubuggo, Nalweyo and Kabagano, among others. Those attacks led to UFM collapse after government forces arrested UFM senior commanders such as Kodili, Hussein Ada and Medi Bwami. Some female fighters such as Christine Bamutire and Samalie Bamutire were also captured. Consequently, Kayiira fled to Kenya and thereafter to the US.

At the time Obote's forces attacked the camps, Wanyana had gone outside her Rangers Unit to gather intelligence. On return, she found the camp on fire. She swiftly traced her commander, Kalisoliso, whom she found at Mawokota combing fighters of Rangers Unit with those from Red Eagles Unit, commanded by Magambo.

Afterwards, Kalisoliso, on the advice of Medi Ttakattono and Nsimbe, allowed 45 UFM remnants including Wanyana, John Male, Carlos Mugerwa and Mukasa Mandevu to shift to Buwambo Forest, owned by Nsimbe's father, Nkalubo. While at Buwambo, these rebels were given food and logistics by Ronald Kintu. They also recruited more fighters such as Kabuye Musisi, before attacking government units. They captured 15 guns.

Still in Buwambo, the group suffered a serious setback when Mandevu betrayed them and allied with government forces. Mandevu also leaked information about their Buwambo camp. In reaction, Obote's forces moved to attack the camp, but Wanyana and her fellow rebels had already relocated. Subsequently, Mandevu led UPC militias that attacked the rebels' urban unit at Kitezi and killed its commanding officer, Wayaye.

With time, Wanyana and the other remnants of UFM moved to Mawokota and rejoined Kalisoliso's unit. It was here that Kalisoliso guided them on transiting into a new rebel group, Federal Democratic Movement of Uganda (FEDEMU). The overall commander of this group was Col George Nkwanga. Its political wing was headed by Lawrence Ssemakula.

In FEDEMU, Wanyana was deployed at Katubwe near Kasengejje. That camp was commanded by Lt John Male. This unit once attacked Obote's forces at Kawanda and captured 30 guns. Obote's forces least suspected the attack because Wanyana and her colleagues went there dressed in uniforms similar to those of the government forces.

After the attack, Wanyana and her colleagues moved to Kakoola, Mawokota, but were saddened to find that Kalisoliso's unit had been badly hit by Obote's forces during a battle at Kibibi playground.

A mistake was made by the fighters sent by Kalisoliso to spy on the position of Obote's forces in the area. After their reconnaissance, the spies who were natives of the area, decided to alert some of their relatives to vacate the village prior to the attack. The alarmed relatives started fleeing with their belongings, this aroused suspicion among the government forces.

In the process, Obote's forces learnt of the impending FEDEMU attack on their position at Kibibi. They then prepared for them; something that manifested with the causalities FEDEMU suffered. Wanyana also served in FEDEMU's urban taskforce which Wayaye headed with Musisi Brain Worker as his deputy.

While in FEDEMU, Wanyana had one of the ugliest experiences when her friend, Lt Aziz Lubwama was executed on the orders of Nkwanga. This was after Nkwanga got reports that Lubwama's unit raped women, when he (Nkwanga) sent them to steal cows.

Accordingly, Nkwanga directed the zonal commander, Galabuzi, to arrest Lubwama. Thereafter, Galabuzi handed Lubwama to the Red Arrows unit which was the point detach guarding FEDEMU headquarters at Mitala-Maria. After a week in custody, Nkwanga chaired the disciplinary committee meeting, which sentenced Lubwama to death.

On hearing the verdict, Lubwama made a loud cry that was heard across the entire headquarters. Minutes later, Nkwanga's escorts killed Lubwama by hitting his head with hoes.
Joining NRA
Towards the ouster of Obote, Wanyana's unit commanded by Medi attempted to attack Entebbe airport by marching from Matugga to a village close to the airport.

While there, they heard that forces commanded by Brig. Bazillio Olara Okello had ousted Obote and, thereby, installed Gen. Tito Okello Lutwa as the new president. Wanyana's unit relocated to Mpigi and later to Kajjansi. Meanwhile, their other commander, Jack Lyazi, moved them to Maya on Masaka road. They later joined the NRA before it captured Kampala.

After the capture of Kampala, Wanyana participated in subsequent NRA operations in Bombo, before she was deployed at Rubongi Barracks, Tororo in the 27th battalion.

In 1987, Wanyana was transferred to Muhoti Barracks. Then in 1988, she was promoted to sergeant. Afterwards, Wanyana served as the quartermaster of NRA women's league at Bombo Barracks. The commandant of the women's wing was Proscovia Nalweyiso (now lieutenant general). Nalweyiso liked Wanyana so much. Nalweyiso was not happy when she learnt that Wanyana had in 1993 applied for retirement from the army.

Wanyana's UPDF number is RA/29050.