COVID-19|AMANI CHILDREN'S CHOIR|REPATRIATION|UNITED STATES
One hundred and twenty-five Ugandans and legal residents who were stranded in the United States yesterday touched down on home soil at Entebbe International Airport, after being repatriated.

The group was seen off on Monday by Ambassador Mary Laker Kinyera, the deputy chief of mission at the Ugandan embassy in Washington DC.

Among the returnees was a group of Kampala-based Amani Children's Choir who had travelled to the US in November last year, to raise funds that would benefit other children in Uganda through concerts.

But in late March, due to the COVID-19 pandemic, all of their concerts for the remainder of their year-long tour were cancelled.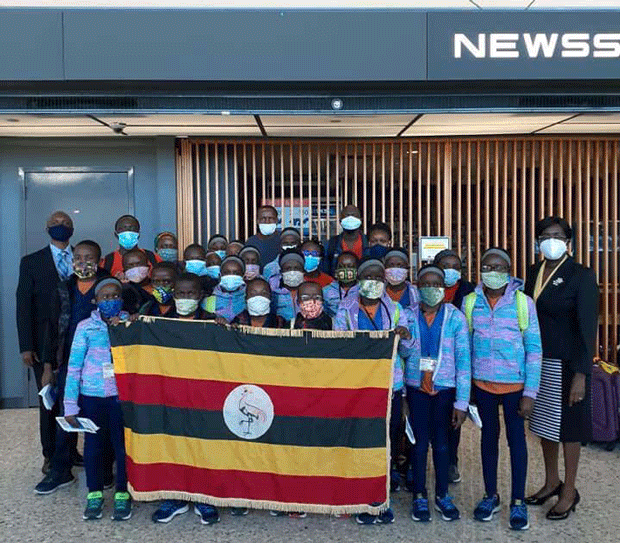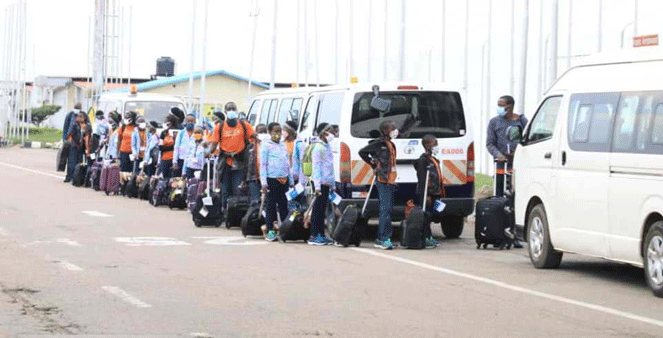 The team of over 20 children, required $90,000 (sh330m) for travel and quarantine. According to a statement issued on their fundraising site on August 14, the team had raised enough money to enable them return home.

"We have reached our goal! Through contributions (checks and PayPal) external to this GoFundMe account, we have raised all the money needed and are able to return the choir to their home in Uganda! We are incredibly grateful to all the people who donated to this cause," read the statement.

A source at Uganda's foreign affairs ministry intimated that the team is currently being quarantined at Evelyn apartments in Kampala.

The flight primarily comprising travelers from North America, South and Central America, and the Caribbean, made a scheduled stop in Addis Ababa, to pick up travellers from the United Kingdom, Japan, Korea, Russia, Switzerland and Australia who legally reside in Uganda, making a total of 197 passengers who touched down at Entebbe airport.

How it was achieved
Speaking at Dullues International airport, Washington DC, Ambassador Kinyera explained that the flight code-named "Phase II," was organised through a carefully coordinated registration programme by Ugandan embassies in Washington, Ottawa, London, Moscow, Canberra and Tokyo.

She thanked Satguru travel agency, which she said facilitated the booking and ticketing process "and without whom, the complexity of seamlessly bringing all the travellers together over such a vast geographical region would have proven a huge task."

Kinyera raised a call to Ugandan and legal residents around the world, to ensure their presence is known to the embassies in their respective areas of accreditation in order to benefit from consular notices and services.