Government is now looking for scientists with ready projects and prototypes to support them.
The Presidential Advisor on epidemics, Dr. Monica Musenero has disclosed that Government is ready to support scientists to drive local manufacturing of most goods Uganda imports.

Musenero remarked while visiting Ndejje University in Luwero district recently.

She used the occasion to urge institutions of higher learning to put more emphasis on training students to produce goods that were formally imported.

The president recently said that the government recapitalized Uganda Development Bank (UDB) to the tune of sh1 trillion with more funding expected to come from the World Bank and International Monetary Fund to increase access to credit among Ugandan entrepreneurs.

President Museveni announced in June last year that the government had already given the bank Sh272b for recapitalization.

In 2015, the government promised to give the bank sh500 billion in capital, this should be an opportunity for every Ugandan in the manufacturing sector.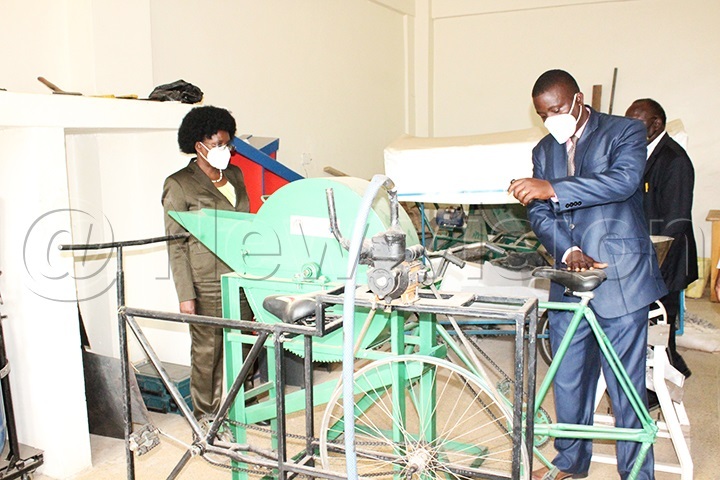 "I have come across many scientists with good projects and prototypes, however they still have the fear of hitting the market because of competition," she added.

According to Musenero, Government is now looking for scientists with ready projects and prototypes to support them.

"Government has the capacity to support the scientists, by either financing them or linking them to the already established local manufactures," she said.

Musenero relatedly warned medics in public hospitals against poor attitude while on duty.

"Medical personnel's need to pay more attention to saving lives other than being lazy and putting people's lives at stake," she said.

She asked the public to remain calm as the government plans how it can fully re-open the country.

"We are working tirelessly to make sure that students go back to school as well as churches open-up soon.

However, this should best be done while protecting the lives of Ugandans," Musenero explained.

The University vice-chancellor Dr. Eliab Lugujju, however, appreciated the government for the fight against COVID-19.

He noted that as a way of maintaining standard operating procedures, the university has procured over 30 temperature guns that will help in detecting students' temperatures when institutions officially re-open.