Youth and children's affairs state minister Florence Nakiwala Kiyingi says it is encouraging to know that youth are busy trying to make ends meet.
Harrison Kiwanuka, lost his job as an administrator with a non-governmental organisation (NGO) at the onset of the COVID-19 pandemic.
Unlike most people, Kiwanuka can still afford to smile even after losing a job. "I barely had what to eat after the loss.
However, it was a wake-up call for me, to do something about my situation. That is how I started learning certain hands-on skills through the Internet," he says.
One of the skills he learnt was crocheting, which fascinated him so much that he interested the rest of his family members to join in the enterprise. He joined hands with his mother and, today, they have taken crocheting to another level.
"We make children's socks and bags, women handbags and scarfs, among others. We sell these items at sh20,000-sh60,000. This has given us a source of livelihood," he says. Kiwanuka is not alone.
Doreen Kiggundu, another youth who operated a boutique before the lockdown, decided to learn a skill. She says she also went to the Internet to get ideas.
"I realised that if I learnt how to make doormats, I could earn a living from them," she says. It did not take her long to master the skill. Today, she makes doormats, besides operating her boutique, which has improved her earnings.
Meanwhile, for Steven Kijali, another youth, backyard farming came more naturally to him.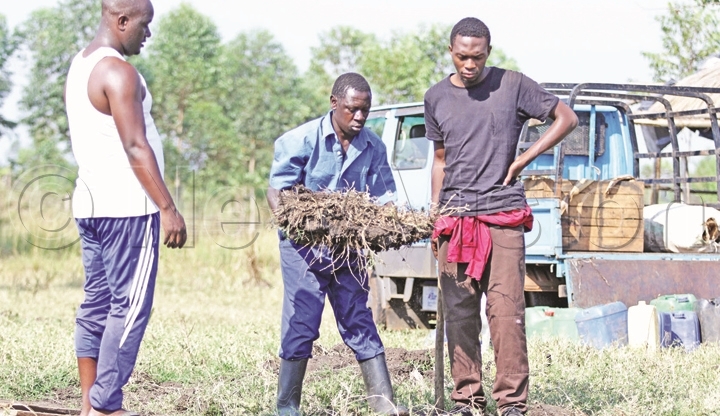 After months of practice, he says, today he is helping families invest in urban farming. Kijali says the lockdown was the first time he reflected on what he could do as a side business to earn an income. "I noticed that we were spending a lot of money on food.
So, I devised means of growing food, especially greens at home, to reduce our expenditure," he adds. "I posted a request for some basics on backyard farming on a WhatsApp forum," Kijali says.
He adds that several people gave him the basic skills concerning backyard farming. He was also inspired by the videos on backyard farming some of his friends sent him.
He has quit his marketing job for urban farming. "I plan to do urban farming as a full-time job. I will be training youth to do urban farming to ensure food security in homes and also better their nutrition," he says.
EMPOWERING YOUTH
Experts say youth engagement in fruitful ventures during the lockdown is a sign that youth are busy and working towards self-employment, hence economic development.
Irene Mbabazi, the director for Centre for Tomorrow, an NGO, says this is the time youth should work hard towards providing a solution to reduce the spread of the coronavirus.
She cites examples of university students who came up with hand-washing machines, testing kits and those making masks.
She adds that those coming up with self-help projects should do more to empower fellow youth with hands-on skills. Mbabazi says this will help address the socio-economic impact the pandemic has had on the country.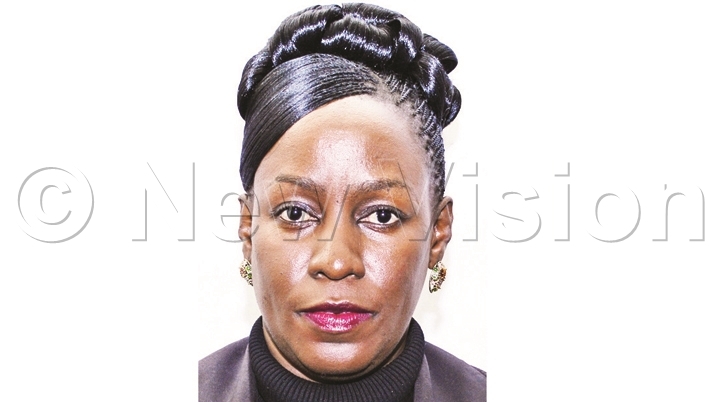 MINISTER SPEAKS OUT
Youth and children's affairs state minister Florence Nakiwala Kiyingi says it is encouraging to know that youth are busy trying to make ends meet.
She says youth came up with innovations aimed at fighting the COVID-19 pandemic.
"Many are making masks, hand-washing machines and ventilators, among others," she says.
She adds that youth have shown the world that they have more energy to work and create new things. Youth have also shown that they are good examples in communities.
"The youth have shown that they should be relied on for hope to put the current pandemic at bay," Kiyingi says.
Several reports across Africa say the youth are leading the way in the fight against the coronavirus and stepping up to help their communities.
They know the future depends on their actions. With their energy, creativity and innovations, experts say the youth are a ray of hope for communities in times of crisis, like the current one.