Geoffrey Nabuka's life has been a struggle. He was left in the care of his grandmother when he was still a toddler. School was not easy for him as he used to do odd jobs in order to pay school fees. He now wants to vie for the Luuka South MP seat.
For five years, Geoffrey Nabuka has been hawking newspapers on the different streets of Kampala, but he is better known in Kabalagala on Ggaba Road.

He arrived in the city from Nakiswiga village, deep in Luuka district, with nothing except the hope of joining university.

As fate would have it, Nabuka was lucky to find a job as a newspaper hawker, which earned him a small profit. He thus worked hard to sell more copies each day and fortunately, this business saw him through school.

He graduated in January with a bachelor's degree in human resource management from Kampala International University.

Nabuka testifies that he has achieved a lot more than what people would expect from hawking newspapers.

"Apart from seeing me through school, I have made friends who have turned my life around," he says.

Having graduated, the 25-year-old embarked on yet another journey to represent the people of Luuka South in Parliament. He is an independent candidate.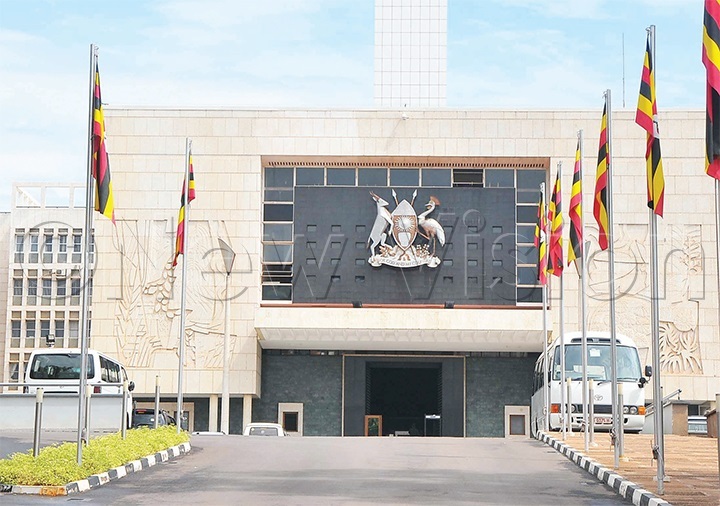 Nabuka says he is here to change the face of politics, which has been highly commercialised. He is confident he will win the election without bribing people. He trusts his manifesto to see him through.

Nabuka says he has been a leader right from his primary school days. At university, he was the president of the Pan-African Club, so leadership runs in his blood.

Childhood hardships

Growing up with little at his disposal, Nabuka knows first-hand what it means to come from a humble background. He did not grow up with both parents as they separated when he was just three months old.

Nabuka's mother dropped him in the hands of his maternal grandmother, who depended on subsistence farming.

He attended Naimuli Primary School, which is government-aided. To raise money for his secondary education, Nabuka offered to work in exchange for fees on school projects. He would for example, dig, clean classrooms and slash the compound.

During holidays, he baked bricks and worked as a porter on sites. "This was exhausting, but I had to persevere for four years to attain an education. I was tired of poverty," he says.

When Nabuka joined A'level, he was elected environment prefect and used his position maximally to earn an income. He introduced the environment club and a green T-shirt as its uniform. The school had more than 1,500 students. He would sell the T-shirts at sh20,000 and save the profit after deducting the school and club's share. Using his savings, Nabuka was able to pay his school fees and cater for his needs.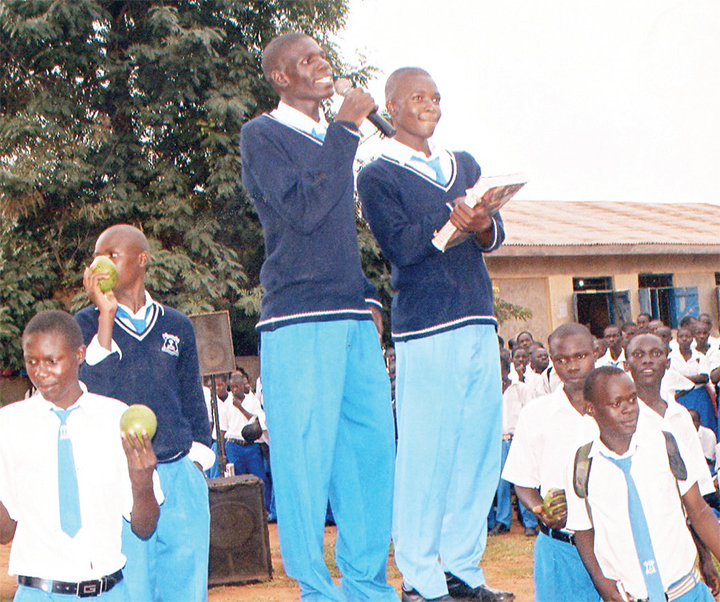 In his S6 vacation, he moved to Iganga town to find something to do. He would hawk clothes on the streets, but after about three months of no progress, Nabuka moved to Seeta in Mukono district to live with one of his sisters. Once there, he could not sit and fold his hands. Time was running out and he had to join university. After looking here and there for odd jobs to no avail, he decided to start up a small business.

Around that time, he realised pineapples had flooded the market. He bought a wooden cart at sh140,000 and used sh20,000 to buy his first stock. He would then push it around for people to buy.

"The start wasn't easy, but I persisted and in two months the business had picked up. I made tuition for my first semester," he recollects.

Shortly after, he closed the business when he was called back to his former school to work as a canteen attendant. Here, he made sure he saved money for the hostel. Three months later, he joined the university.

Life was okay during his first semester because Nabuka had planned for it well.

Newspaper hawking

In his second semester, things went back to square one. Nabuka did not have an income to sustain his life. He was now looking at his mother, a primary school teacher who was financially incapacitated to meet his tuition and upkeep. She had other children and dependants to fend for.

Nabuka struggled to make ends meet, but it was his dream to graduate. He badly needed this degree and this pushed him to think outside the box.

He looked out for part-time jobs and as he was on the verge of giving up and returning to the village, an opportunity came up: it was hawking newspapers.

He did not mind the small profit margin it comes with, especially if one fails to sell more copies. All he wanted was a job.

"My sister's friend, who was a circulation manager in Vision Group, recommended me to an agent in Kabalagala since it was near the university," he recalls.

On his first day at work, it rained heavily and Nabuka only managed to sell two copies. He got a commission of sh200.

The following day, he sold four copies, but he did not give up. On the third day, the boss came and asked how Nabuka was performing and when he was given the report, he ordered his manager to give him (Nabuka) an allowance of sh2,000 daily in form of a retainer.

This motivated him so much that he pushed to sell in every situation. However, he did not bury his head in his work only. He kept books at the back of his mind as well. He would be on the streets by 6:00am to sell the papers, and then rush to class.

From his profit, he would pay for the hostel, half of the tuition (he had a half bursary) and upkeep. His mother would constantly send him food from the village and he prepared his meals.

Nabuka hassled on, earned a little and saved from it. This saving culture would later help him venture out. Today, he also trades in cow horns, which he buys from abattoirs and sells to factories.

On how he juggles hawking and trading, Nabuka says he wakes up early in the morning before 4:00am to be on time to pick up the papers. By 5:30am, he is moving on the different streets. He makes sure he is done with this business by 12:00pm, courtesy of his daily customers who buy religiously and rarely disappoint him.

After selling papers, he hurries to the abattoirs to buy the horns and by 8:00pm, he is retiring to his home.

"With the little I realise from my businesses, I have managed to develop myself. For example, I built a house back home," he shares.

Unfortunately, with the COVID-19 pandemic, Nabuka says his business was hit, but he forged a way out by diversifying into cattle trade.

"The newspaper sales dropped drastically just like it was with the horn products. I now trade in cattle at the city abattoirs," he says.

Making friends

Besides seeing him through school, Nabuka has made friends from the newspaper hawking business, who have turned his life around.

For example, one of his customers encouraged him to get a driving permit and after which, he offered him a job as his part-time driver.

Another client, whom he would meet on Jinja Road, inspired him.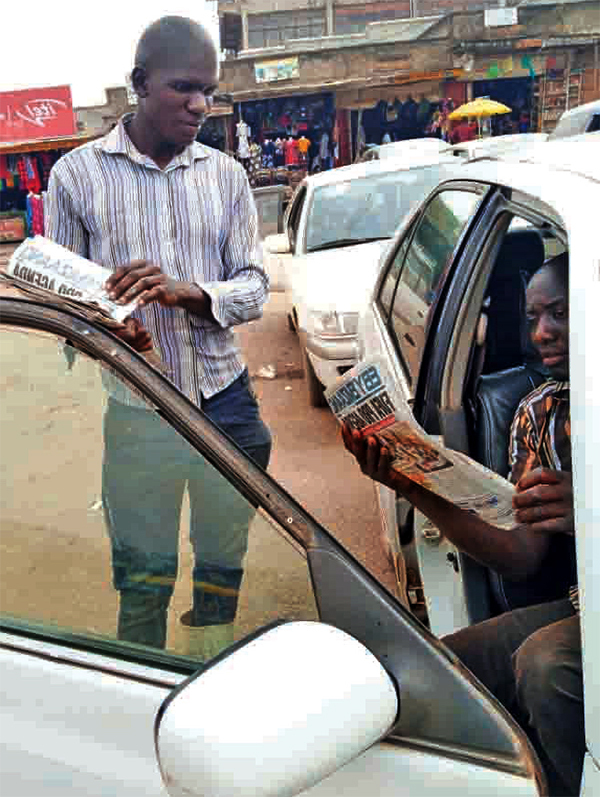 "I would meet this man every day, dressed casually in shorts and open shoes. He was receptive, but I had no idea who he was. It was after I found him in a BMW that I realised he was no ordinary man." He is a Canada-based businessman with a string of businesses in Uganda. In fact, he was the one who introduced Nabuka to the horns business and it is at his factory that he sells the horns.

Meanwhile, as a Pan-Africanist, Nabuka draws inspiration from Patrice Lumumba, whose ideas he says can change Africa if embraced by leaders. Looking back at how harsh life has treated him; struggling throughout school and lacking basics, Nabuka says he does not wish any child to go through what he has.

Why Nabuka wants to join parliament

Promises to focus on fighting hunger and poverty

Nabuka says Luuka South suffers from biting poverty and dilapidated infrastructure. He says he has decided to join politics in order to effect change for his people.

"Just as the saying goes; when you find darkness in a room, do not complain about it, but simply light your candle and it will be gone. I want to light my candle in Luuka," he says.

Nabuka adds: "Busoga sub-region is in a sorry state, but Luuka, in particular, has been neglected for a long time. Having grown up in Luuka, I know what to do in order to uplift my people," Nabuka explains.

He is quick to reveal that he is also a successful farmer back home. He will, therefore, be at the forefront in revamping the agricultural sector. He says many families are starving because they have concentrated on sugarcane growing at the expense of food production, yet they have limited land. This has also increased the poverty levels.

Who is Nabuka?
Nabuka is the last-born in a family of seven. His parents are Jane Namulondo, a retired teacher and Samuel Lugeya, a businessman. He went to Naimuli Primary School in Luuka before joining Iganga High School for his O and A'level.

He joined Kampala International University from where he graduated with a bachelor's degree in human resource management. He is still single and to those who believe that a leader should be married to be competent, he says one can be responsible even if they are single.