The Omukama Tooro, Oyo Kabamba Iguru, has said the growing COVID-19 case count and deaths attributed to the disease are eroding the gains Uganda has been registering against the pandemic.
Uganda has so far confirmed 1,332 COVID-19 cases, and nine deaths from the pandemic.
"I am concerned about the COVID-19 positive cases. The gains are being lost," Oyo said. He cautioned Ugandans against complacency and urged them to wash hands and wear masks to public places.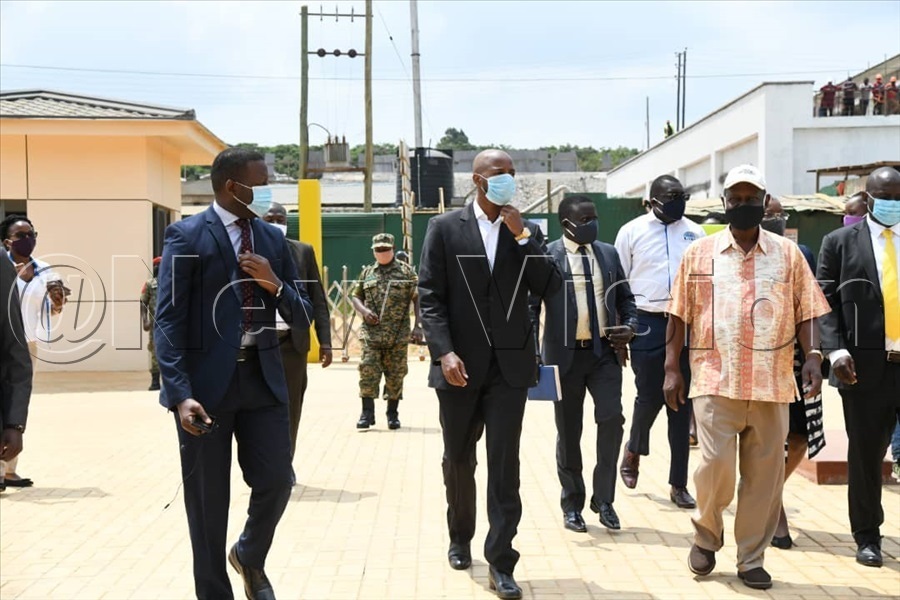 "Wear your masks and wash your hands. Take care of yourself and defeat COVID-19," he added. He was speaking during his visit to the Uganda Industrial Research Institute (UIRI) facility in Kampala Business and Industrial Park, Namanve, on Wednesday.
The Omukama and UIRI executive director, prof. Charles Kwesiga, signed a memorandum of understanding that will see the Government establish a skills training and production center in Kabarole district.
The MoU will also facilitate the establishment of a science and technology park to be named after king Oyo in Tooro.
"Education and youth employment have been affected by COVID-19. But even before COVID-19 there was a problem of youth unemployment. However, innovation will be pivotal in the recovery of the country after COVID-19," Oyo said before signing the MoU.
However, he expressed optimism that UIRI's facility in Namanve and its offshoot to be established in his kingdom would contribute to curing the mismatch between training and practical skills.
"Our education focuses on theory rather than practice, job seekers rather than job creators and consumers rather than producers. We need to stop this and it will be crucial in addressing youth unemployment," Oyo added.