Kitatta released from Prison
After calculations were made, Prisons authorities realised that the later had completed their jail term.
COURT|CRIME
KAMPALA - The patron Boda Boda 2010, Abdallar Kitatta, has been released from Luzira Prison after serving a three year sentence.

He was on Friday released after the Court Martial Appeal Court (CMAC) reduced his sentence from 10 to three years.

Kitatta and his body guard, Sowali Ngobi, were jailed 10 years after the General Court Martial found them guilty of possessing firearms and ammunitions.

The conviction was best from four prosecution witnesses, who included Pte Richard Kasaija, Cpl Richard Wanyama, Maj. David Agaba and Cpl Alex Baguma, all testified that they arrested Kitatta from Vine Tea hotel in Wakaliga with a gold-coated pistol, SMG rifle and 55 rounds of ammunition on January 20, 2018.

However, the CMAC Chaired by Elly Turyamubona reduced the duo's sentence to three years, saying the ten years imposed on them was harsh, excessive and amount to miscarriage Justice.

"We set aside the maximum sentence of ten years imposed on each of the appellant and find a three years' imprisonment appropriate," Turyamubona ruled.

He added that the reduction of the sentence took into consideration the time spent on remand and that spent serving the sentence.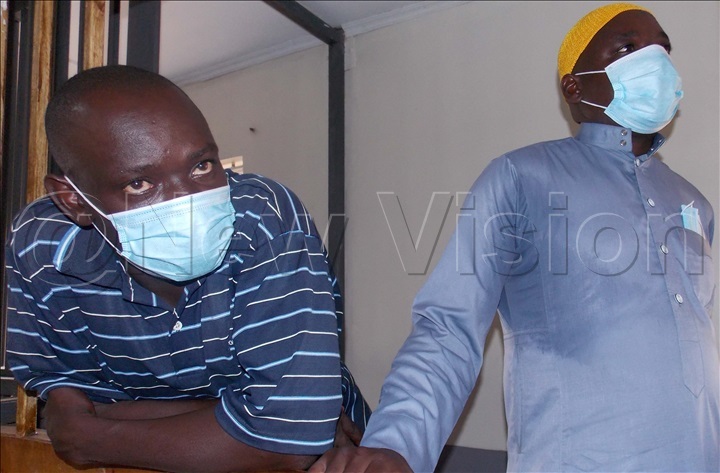 Turyamubona noted that there was no evidence that Kitatta endangered somebody's life by mere possession of firearms, therefore, ordered the golden-coated pistol be returned to the state.

"We have also noticed that there was no order made as to the disposal of the exhibits. We therefore order that the golden coated pistol and 55 rounds of live ammunitions be forfeited or returned to the state," Turyamubona ordered.

Prisons confirms release

The Prisons Spokesperson, Frank Baine confirmed Kitatta's release from jail, saying the Court ruling meant that the duo were to leave Prison on July 7.

"It is true, Kitatta and his body guard have been set free after today's (Friday August 7, 2020) court ruling that reduced their earlier jail term," Baine said.

He added that calculations were made, they realised that the later had completed their jail term.