Golden Band singer Ronald Mayinja's relationship with the People Power movement will remind you of a story of the prodigal son written in the Bible. Mayinja, who earlier belonged to people power and switched to NRM has bounced back to the now National Unity Platform party (NUP).
"I ask all those I hurt when I joined NRM to forgive me. I repeat, I ask for your forgiveness. I was not looking for personal gains but national interest." Mayinja apologized at the NUP offices Thursday morning.
Mayinja, who had in the past indicated to contest for Gomba East constituency in Parliament said he will not stand for any political office.
NUP party President, Robert Kyagulanyi a.ka. Bobi Wine was happy to have him back but cautioned him on his actions.
Mayinja sang his song, 'Bizeemu,' which talks about the deteriorating situation in the country before Kyagulanyi handed him the NUP card. "NUP supporters love you but get hurt when they are disappointed. They will judge you by your actions." Kyagulanyi told Mayinja.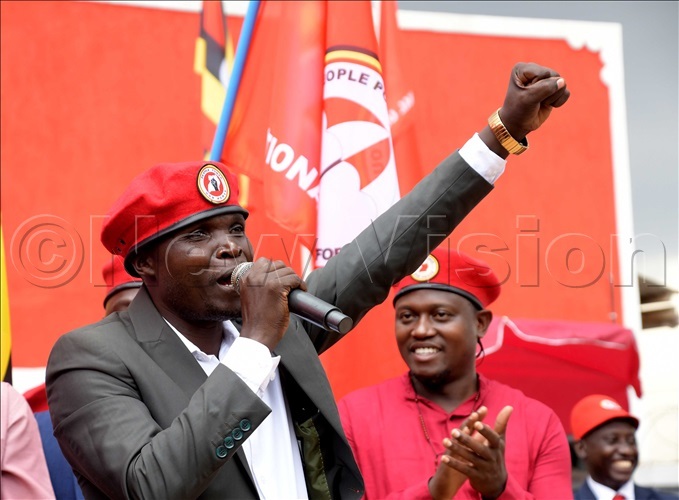 He urged NUP supporters not to judge those coming to the party, but welcome them and only judge them by their actions.
In addition to Mayinja, Legendary actor and playwright Aloysius Matovu Joy also joined NUP.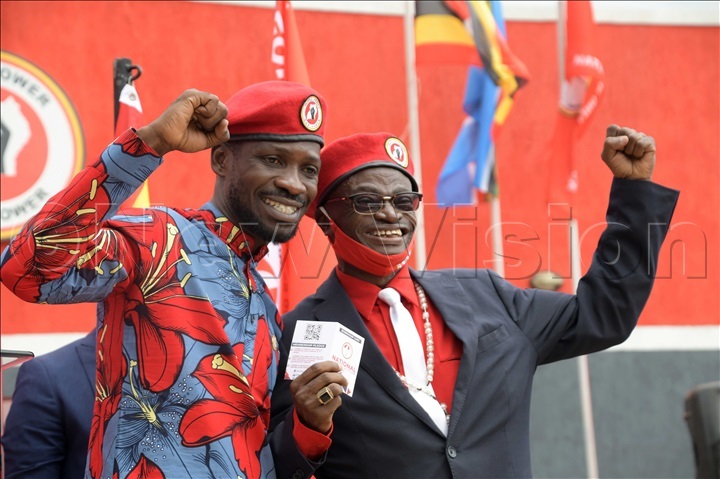 More pictures by Maria Wamala from the NUP offices located in Kampala.