Zaake was first arrested in April after he was found distributing food in Mityana without observing the social-distancing directive.
The Chief Magistrates Court has withdrawn charges against Mityana Municipality MP Francis Zaake months after he was charged with breaking presidential directives of social distancing to control the spread of COVID-19.
On April 19, 2020, Zaake was arrested from Buswabulongo in Mityana after he was found distributing food relief to residents without observing social distancing, contrary to the presidential directive that banned the same for fear of spreading the deadly COVID-19.
Court sitting in Mityana on Wednesday withdrew the charges against the legislator who subscribes to Robert Kyagulanyi's National Unity Platform political party.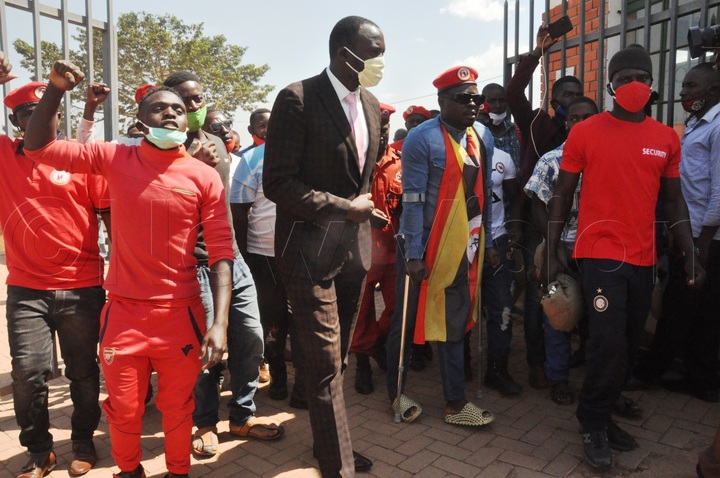 Zaake was arrested in April from his home at Buswabulongo in Mityana municipality while distributing food to his village mates.

He was held at the Kireka-based Special Investigations Division and later taken to Mityana court on charges of disobedience of lawful orders and negligent acts likely to spread a dangerous disease.

Appearing before the chief magistrate, Moses Kule, Zaake was freed of the charges.

The same court proceeded with the hearing of the criminal charges against six top Police officers, the legislator is accusing of torturing him.

These include Wamala region Police Commander Bob Kagarura, Mityana district Police commander Alex Mwine, Elly Womanya, the commandant of Kireka Special Investigations Division, Hamdan Twesigye, Musa Walugembe and Isaac Oketcho.

All the accused were not present in court but their lawyer Erias Tumwebaze said he was representing them although he did not explain why some had not appeared.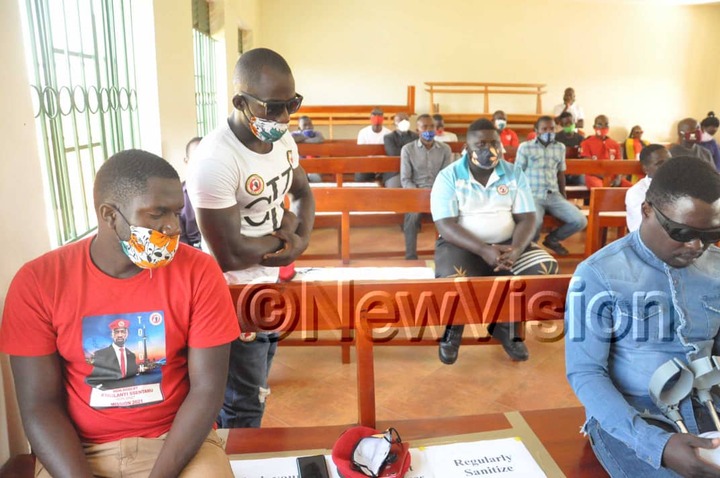 Tumwebaze told court that the accused sent an application in Mubende, challenging their prosecution in Mityana.

Eron Kiiza, Zaake's lawyer, said he had not learnt about the application and asked Tumwebaze to explain more.

"A few minutes before this court started is when I learnt of the application. I am just ambushed and I pray the criminal summons remain although the accused are not here," he said.

In response, Kule said the criminal summons are extended until August 18 and will then announce his ruling on the matter.

Zaake was happy with the withdrawal of his charges but asked the court to also handle the remaining charges of the Police carefully.

"This is enough to confirm that I was innocently tortured and so I pray for justice. These Police bosses must be prosecuted, whether they continue hiding or not," he said.