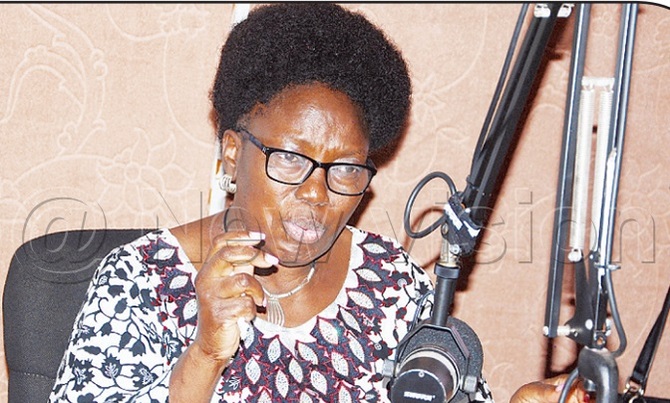 Kadaga urged the Basoga to join her in mounting pressure on the Government to fulfil its commitment to construct roads in the region.
BUSOGA- The Speaker of Parliament, Rebecca Kadaga, has said three major roads in Busoga sub-region have stalled at the design level for years and urged the Government to complete them.

The roads are Ambercourt-Mbulamuti-Bukungu, Buwenge-Luzinga-Nakabugu and Walugogo-Kamuli, which connects Luuka district and Saaka-Palisa.

She said the Ambercourt-Mbulamuti-Bukungu road easily connects to Kamuli district, but it is impassable.

This was during her address on Busoga's development and challenges at the Jinja City Council hall recently. The speech was broadcast live on all the 10 radio stations in Jinja.

Kadaga said while at the Jinja State Lodge during the 2015 campaigns, she reminded President Yoweri Museveni about the state of the roads in vain.

Last year, Kadaga said the Government had awarded the contract for the construction of Mbulamuti road to Sogea Civil Engineering Construction, but it was later established that the company had capacity issues.

Kadaga urged the Basoga to join her in mounting pressure on the Government to fulfil its commitment to construct roads in the region.

She also regretted the plans by 'mafias' to relocate the sh293b ($79m) International Convention Centre and a hotel at the Source of the Nile in memory of India's founding father, Mahatma Ghandi, to Entebbe.

Kadaga told listeners that the Indian Prime Minister, Narendra Modi, during his visit to Uganda in July 2018, affirmed that the historical site would be established at the Source of River Nile, where Mahatma Ghandi's ashes were immersed, not Entebbe.

"Because of India's historical ties with Uganda, they agreed to establish a heritage site and convention centre at the Source of River Nile," she said.

However, when Modi left after pronouncing his position, Kadaga said officials changed the plans, ignoring what he pledged.

Kadaga said they invited the Jinja leadership, together with the ministries of tourism and foreign affairs to identify the site where the centre would be established.

However, she said when the officials returned to Kampala, they reported that Jinja did not have land.

"This is how our projects are grabbed. We are demanding that the project be set up in Jinja, not elsewhere," she said.

Kadaga, who was flanked by legislators from Busoga, said the local government minister would come up with a law to ensure that the new cities become authorities.

She said this would lead to creation of jobs, a fund, as well as increasing their budget base.

Morris Kibalya, the Bugabula South MP, said each city should have areas of specialization. He cited Jinja, which was formerly an industrial and agricultural town.

John Mukyake, a resident of Jinja city, described Kadaga as the pearl of Jinja, Busoga and Uganda.