I was very excited. All I wanted to do was to step in the crater lake at the top of the mountain. I did so but it was so cold. I removed my feet immediately.
ADVENTURE | TRAVEL | WILDLIFE
KISORO-Salem Mugisha, a nine-year-old Primary Four pupil of Ainembazi Primary School in Kabale municipality, was among the 25 Ugandans who conquered Mt. Muhabura in Kisoro on Saturday.

The group had planned to start the trip at the beginning of June, but due to the COVID-19 restrictions, it was pushed to the beginning of August when they were cleared by the Uganda Wildlife Authority (UWA).

John Bosco Niwagaba, Mugisha's father, said his son was inspired by his friend who had climbed the mountain.

"He kept asking me to allow him to take on this adventure. Being my only child, his demands are given high priority," Niwagaba said.

Mugisha and his father joined the group that was planning to hike the mountain and started preparing for the encounter.

"We would jog every evening and also engage in other physical exercises to make sure that we are fit. By the time we boarded the van to Kisoro, we were fit," Niwagaba said.

The night before the hike, Mugisha led his father in prayer that sought God's guidance and success in their endeavour.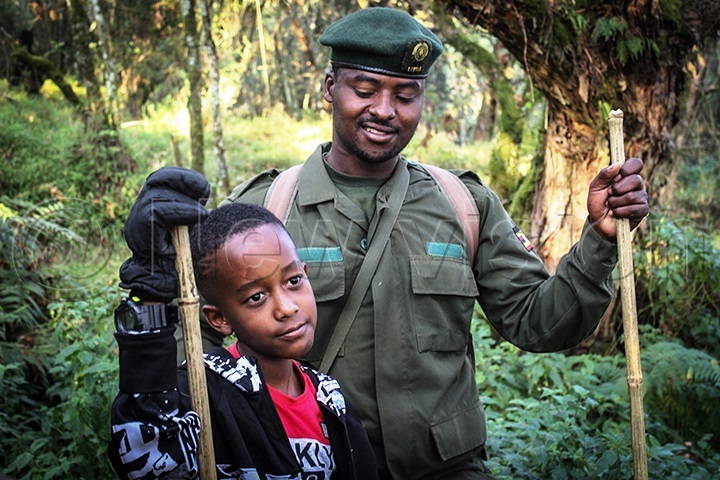 "I was shocked to see a young boy being this spiritual. He seemed to be prepared, both physically and spiritually," said Niwagaba.

Adventure starts

At 6:30am, they set off from the hotel to the base of Mt. Muhabura for a briefing session and registration. At 8:00am, action started.

The 25 hikers were in high spirits, but as the journey to the summit progressed, silence befell some of the members as the going became tough.

Whenever Mugisha needed water or something to eat, he would ask his father to serve him from a pack they had carried that included water, glucose, biscuits and sweet potatoes.

After six hours, Mugisha and other eight participants successfully made it to the summit of the 4,127 metres mountain.

At the mountain top

"I was very excited. All I wanted to do was to step in the crater lake at the top of the mountain. I did so but it was so cold. I removed my feet immediately," Mugisha said.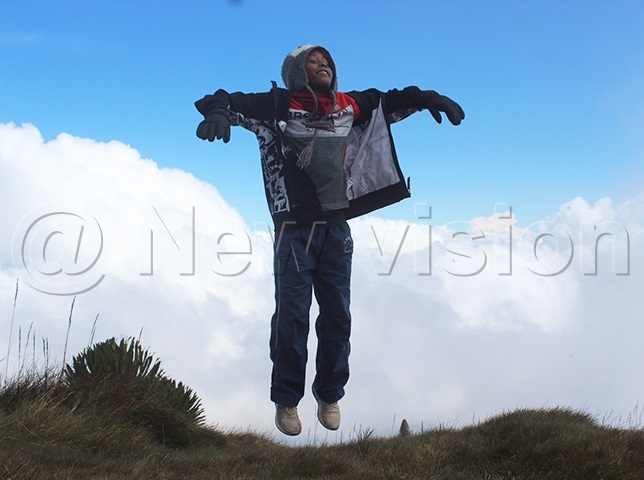 He added that conquering Muhabura is his greatest life achievement.

"I feel so excited that I am among the Ugandans that have made it to the top of this mountain. I cannot stop now. I will be an ambassador of Uganda's tourism," he said.

COVID-19, few numbers

Scovia Kyarisiima, the Chief Executive Officer of Legend African Adventure, the organiser of the tour, said the trip was tough due to the pandemic restrictions.

"We were supposed to have over 60 participants, but as the restrictions hit harder, I got 25 confirmations.

This is the fifth time I am organising such an activity," she said.

Kyarisiima said she specialised in organising mountain-related activities due to the uniqueness the adventures give participants.

"People who have been to the mountains will tell you that hiking is both a sweet and sour experience. Even when you are getting tired, you still want to make it to the top. What else can we promote to our people other than this awesome activity, added Kyarisiima.

Donald Kugonza, a lecturer at Makerere University who has climbed mountains for the last 20 years, said the Muhabura story is distinct from what he had experienced before.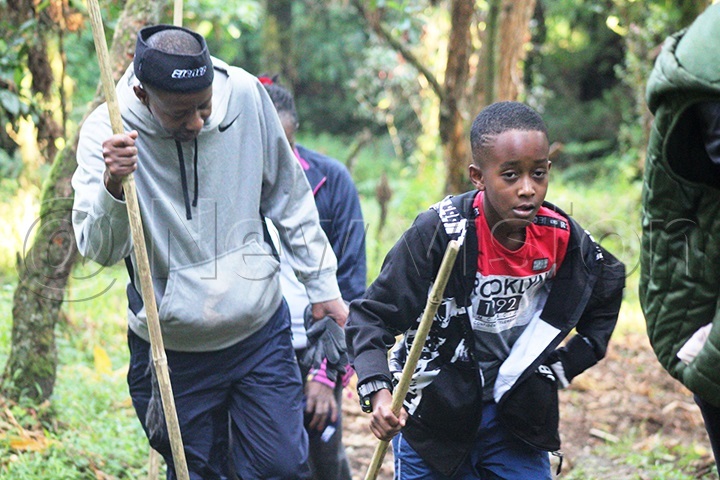 "I have climbed mountains like Kenya, Kilimanjaro, Elgon, Zion and others, but Muhabura is not a joke. Making over 4,000 metres in one day is not an easy exercise, there are all reasons to credit this adventure," he said.

Kugonza called on the Government and other stakeholders to improve on the marketing of hiking as a tourism activity.

Sharon Natukunda, a first-time hiker, said the experience was memorable.

"I have always wanted to hike because I love adventure. When we set off on the trip, I was anxious, wondering how it would turn out. I feel great because I have surely made it," she said.

Mountain climbing open

Bashil Hangi, the UWA public relations officer, said mountain climbing is one of the activities that are open for tourists around this time since the interaction with primates was controlled in the wake of COVID-19.

"Now that this group has hiked, we expect more Ugandans to take on the adventure as we endeavour to promote domestic tourism. Our people need to appreciate the beauty of this land through participating in such activities," he said.