During a phone conversation one evening in 1985, Prince Mutebi told me with confidence that the Buganda Monarchy would be restored.
In the Summer of 1985, Prince Ronald Muwenda Mutebi II, now Kabaka of Buganda asked David Ssegawa Mukasa to look after his home in Shoreditch on the fringes of Central London.
Prince Mutebi was taking a trip to Kenya. Ssegawa happily took on the responsibility which before that had been done by Prince Mutebi's uncle Prince Henry Kimera, who had since passed on.
The Ssabataka and Ssegawa were childhood mates, having been brought up under the guardianship of George William Temanju in Kiwatule, Ntinda.
How they met
"My parents; Meshack Mukasa and Regina Nalube, both deceased, were close allies to Kabaka Edward Mutesa II and the Namasole (Queen mother) Sarah Nalule Kabejja. They met through my father's close friend and work colleague William Temanju.
Later when my father passed on, Temanju became my guardian and at the same time was the guardian of Prince Ronald Mutebi. The Namasole regularly attended cocktail parties that were organised by my father and Mr Temanju.

When Kabaka Mutesa II escaped the 1966 attack on Lubiri that was ordered by then Prime Minister Apollo Milton Obote, Obote immediately ordered the arrest of all the people that were found in the palace in Mengo.
Hundreds were arrested, including Nabagereka Damali Nawombe (the queen), Namasole Nalule Kabejja, the mother of Ssabasajja Kabaka Mutebi along with other princesses.
When they were released from prison in Luzira, Namasole Nalule Kabejja was first brought to our home in Kitintale before she was taken by my father and Temanju, along with others to several places where she stayed to avoid persecution.
Obote, who had then become President, ordered the arrest of Temanju and many others, including a one George Nanzulumiyani nicknamed Omukyotala (the Caucasian), our neighbour in Kitintale who was an engineer in Gailey & Roberts.
Namasole later became closely involved with my family, visiting my mother almost every Friday. When I grew to begin recognising people in 1971, I started to recognise Namasole Nalule. At every visit my mother asked after Ronald. At that time, I did not know who Ronald was.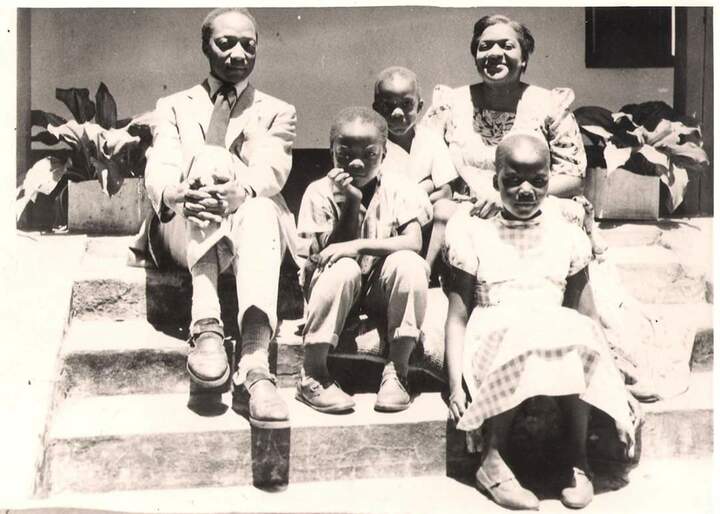 It was at the funeral service of King Mutesa, which my father took us to attend, after President Idi Amin returned the remains, that I met a young man like myself called Ronald. At the funeral, I heard people refer to him as Prince Ronald Mutebi. My father then told us that this was Prince Mutebi, son of King Mutesa and Aunt Sarah, as we commonly called her. The next times I met the prince was at Namirembe Cathedral and at the home of Bishop Danstan Nsubuga.
In my recollection, between 1971 until 1974 we saw a young prince who carried himself with grace. From his demeanour and behaviour, despite his age, he always came off as a leader.
All the time, even when he walked with President Amin, Prince Mutebi exhumed leadership and responsibility. I last saw the Namasole in 1974 when she came home to bid farewell to my mother as she went to London for medical treatment.
Later in 1982 when I relocated to the UK, I took it upon myself to look for Aunt Sarah's son, Ronald. I saw him around 1984-1985 during a service organised to pray for Uganda at St Martin's Cathedral in Trafalgar Square in London. From then we stayed in touch, later meeting his uncle Kimera and we struck a relationship.
During a phone conversation one evening in 1985, Prince Mutebi told me with confidence that the Buganda Monarchy would be restored. At the same time, there was a documentary that was aired on the BBC that featured three monarchs who lived in London at that time.
They were being interviewed about their ancestry. I recall that the Prince from Greece and others lived in palaces in London.
Mutebi the journalist
Only Prince Mutebi lived a modest life at his grandmother Edith Nakazaana's house in Surrey Docks. Only Prince Mutebi expressed hope during the interview that his kingdom would be restored. When asked if he hoped to ever return to Uganda, Prince Mutebi told the journalist that his people awaited his return as the Kabaka and he was ready for the responsibility.
The prince worked as a freelance journalist while he studied for his law degree. When he was about 30 years old, he worked for African Concorde Magazine which was owned by Mashood Abiola, who was later elected the President of Nigeria in 1993 but did not rule.
Prince Mutebi had a network of famous and powerful people who held him in high esteem and supported him in his bid to return and restore his monarchy. Also during his time writing, he met popular singers like Kanda Bongoman, Franco Luwambo Makiyadi, Tabu Ley Rochereau, Hugh Masekela and many others who he interviewed in perfect French.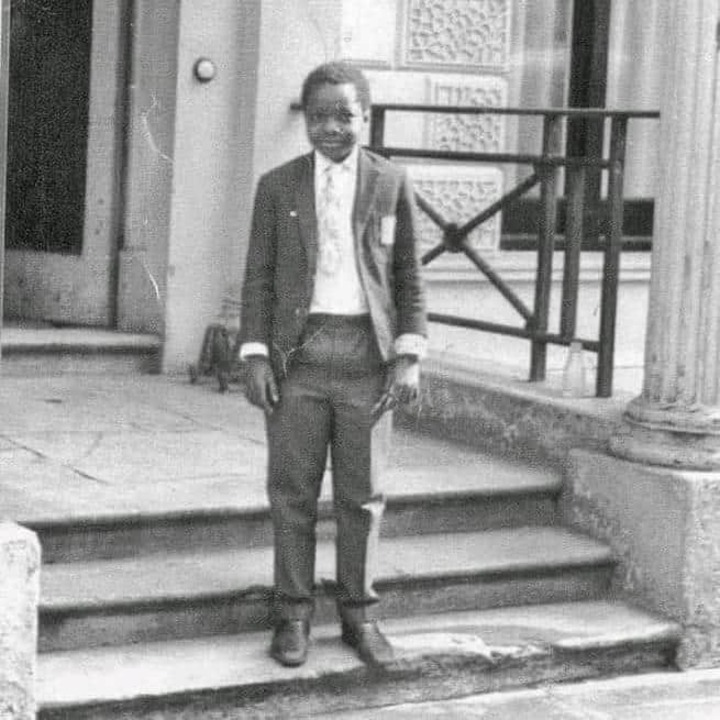 At that time, Prince Mutebi also met several people who paid homage to him, discussing matters to do with the kingdom.

In 1986 Prince Mutebi decided to join the National Resistance Army (NRA) struggle alongside his relatives to liberate Uganda. His decision, he says, was out of love and concern for his motherland Uganda and his kingdom which was being destroyed. It was during that year that I started serving the prince who then had taken on the title of SSsabataka, and he left me in his home.
In Nairobi, the Ssabataka met several NRA leaders, he was under the guidance of Waswa Birigwa. We communicated frequently while he was in Nairobi, updated him about the situation in London.
After a short while, people called me on the phone and communicated to me that the Ssabataka had been sighted in Masaka at one of the NRA frontline with the liberators during the guerrilla war led by Mr Yoweri Museveni, the current president of Uganda.

I had no idea but I was excited with the news. The decision by the prince to join the frontline inspired the kingdom and he was joined by many prominent baganda like Joseph Musoke, who later became the chairperson of the Ssabataka's Supreme Council, Rev Gwayambadde, Prince Danny Kajumba, Grace Semakula, Senabulya and Hajj Abu Mayanja and many others.
I recalled the phone conversation months before when the Prince said that he was very optimistic that the Monarchy in Buganda would be restored. So, I obviously knew this was the time. On January 25, 1986, we learned that the NRA forces had reached Kampala and had taken over the UNLA lead Government led by Gen. Tito Okello.
In 1990, Ssabataka Mutebi started preparations to restore the kingdom of Buganda. His first move was setting up the SSsabataka's supreme council. He was such a humble person, who listened to the elders he appointed on the council and he was readily available to those that offered him guidance.
It was not an easy time for the prince. He had no palace. The official kingdom office in Bulange were still occupied by the army. He also had no source of income. A supporter, Edward Nsubuga, gave up his office at Spear House on Jinja Road to the Ssabataka to conduct his business from there.
Then Gordon Wavamunno also gave away a whole floor on the same building where the Ssabataka would meet his people. Later John Katende gave courts where the Ssabataka's Supreme Council would meet. The Supreme Council later became the Lukiiko (Kingdom Parliament) when the army returned Bulange to the kingdom.
By 1992, Ssabataka Mutebi had finished preparations to take back his throne. On July 31, 1993, Prince Mutebi was crowned on the throne of his ancestors in Nagalabi, Budo, where he became Kabaka Ronald Muwenda Kimera Mutebi II.
In the same year I became the official Aide De Camp of the Kabaka in London where he often travelled with his Principal Private Secretary George Kabugo, Eriva Wagumbulizi Kiggundu. During my service as ADC, the Kabaka travelled to meet the Queen Mother, Queen Elizabeth at Clarence House in London."