Akena was unveiled to the delegates by the party chief whip, Santa Alumu.
POLITICS | UPC | ELECTIONS
The Uganda People's Congress (UPC) delegates have approved Jimmy Akena as the party president for the second term.

This was during the party delegates conference held at Kasangati Resort Hotel in Kasangati town council in Wakiso district on Saturday.

Akena was controversially elected on May 30, 2015 for a-five-year term of office. But his leadership has since faced opposition from a faction of the former party vice president Joseph Bbosa which has challenged his leadership in Court todate.

Court this week halted the delegates' conference pending the disposal of an appeal challenging Akena's leadership as party president.

The three member panel of Court of Appeal justices issued the orders after lawyers representing the Peter Walubiri UPC led faction led by Julius Galisonga told court that failure to halt the conference would cause them irreparable damage.

They argued that Akena whose leadership is being challenged would preside over the delegate's conference which is expected to elect the next UPC leader for a five year term.

Accordingly, the Court of Appeal Judges including Elizabeth Musoke, Christopher Izama Madrama and Irene Mulyagonja halted the delegate's conference.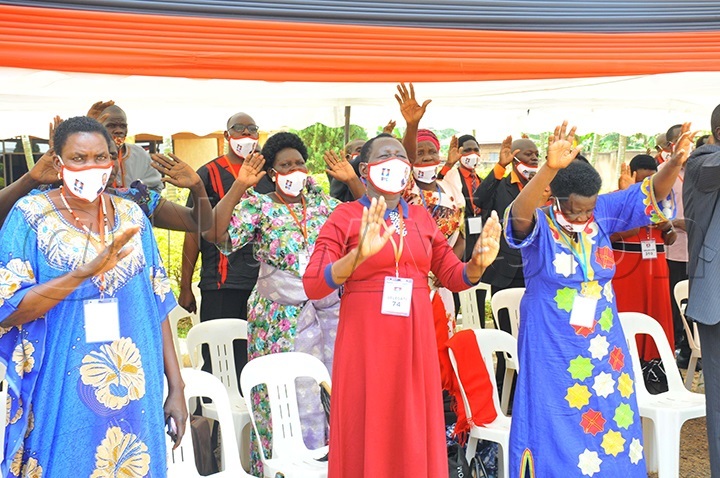 The justices also stopped Akena from withdrawing any money from the party's accounts in Orient and Housing Finance Banks pending the determination of the main appeal.

However, Kyazze opposed the order stopping his client from withdrawing money from Housing Finance Bank arguing that the party employees will suffer because that is where their salary comes from.

Akena was unveiled to the delegates by the party chief whip, Santa Alumu after the party electoral commission Chairman Hajji Muhamudu Kazimbiraine announced that Akena had been approved by 104 district conferences and five city conferences.

However 20 districts declined to approve Akena as the party President.

Kazimbiraine disclosed that three other people had picked forms to run against Akena but failed to return the forms.

"This was between June 29 to July 3, 2020. We presented Akena to the district conferences between July 16 to July 20 for approval. The provision results were released July 29," he said.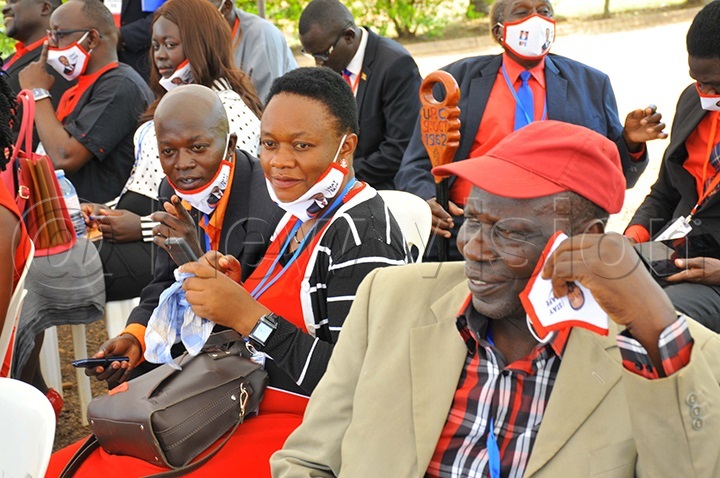 Shortly after swearing in, Akena challenged party members; you should stand up and give out a positive message of where Uganda should be."

"If you lose the party primaries, support the party flag bearer," he appealed as he vowed to ensure increased representation of the party at different levels.

However, Akena did not make any mention of whether he will be contesting for Presidency in the forthcoming general elections on the party ticket.