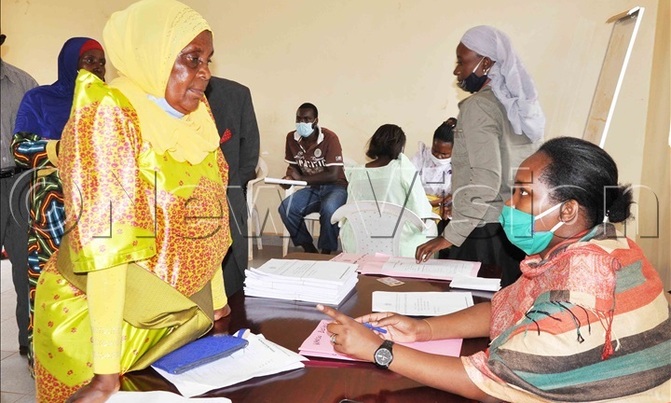 ELECTIONS | WAKISO | NOMINATIONS
Wakiso district has registered a high number of old people returning their nomination forms, compared to other special interest groups. Nomination for the special interest groups started on Wednesday, but there has been a low turn-up by the youth and People Living with Disabilities.
At the nomination, the councillor representing the elderly in Wakiso town council, Hadijah Naluyima, almost collapsed after discovering that her name was missing on the register.
Naluyima said she wanted to seek re-election. Returning offi cer Tolbert Musinguzi said if one's name is not on the register, that person can neither vote nor contest for any position.
Musinguzi pointed out that there was a time for updating the voters register and everyone was expected to have participated. "If one is not on the register for a given special interest group, that 14NV person will not participate in the elections," Musinguzi said.
Richard Magala, from Ganda in Wakiso sub-county had also gone to be nominated, but did not fi nd his name on the register. He said he used to vote from a polling station in Masaka, but that he relocated to Ganda not long ago.
An 85-year-old, Norah Nazziwa, excited people when she also returned her nomination forms. Nazziwa said she is still strong enough and that she wants to contest for the position of secretary for information at Namusera village in Wakiso town council.
"I have served in several leadership positions representing the elderly for some time and I even serve in churches, so I have the capacity," Nazziwa said.
She said she will seek votes on radio.
Nazziwa hailed the Electoral Commission for banning public gatherings, saying everyone wants to be alive. One of the youth, Christopher Ssenyange, said he expects to contest for the position of youth chairperson for Mpunga ward in Wakiso town council.