The suspects were arrested over two weeks ago at Naama Inn where they had gathered for a meeting.
32 Rwandan nationals were on Wednesday produced in the Mityana Chief Magistrate's court and charged with several offences including being in the country illegally.
The accused were charged also with committing an act likely to spread infectious disease and disobeying lawful orders.
Appearing before the Chief magistrate Moses Kule, the Rwandan nationals denied the charges and were remanded to prison until 12th August this year.
In order to follow the social distance directive, the Rwandans appeared before the court in groups of ten.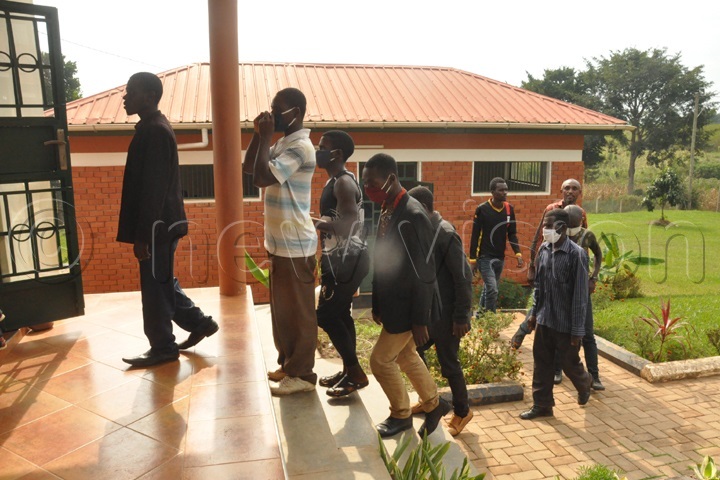 Kule said he would not grant them bail as it was late in the evening. He said their bail application would be handled when they reappear.
Canon Mesach Lubega, the Archdeacon of Busimbi Archdeaconry said he was surprised to learn that his security guard is among the accused.
"He has been guarding at the church for long and it is me who officially wedded him this year in January shortly before the lockdown," Canon Mesach Lubega said, referring to one of the suspects, John Tabala who is said to have served at the church for over ten years.
Thesuspects were arrested over two weeks ago at Naama Inn in Busimbi Division in Mityana Municipality where they had gathered for a meeting.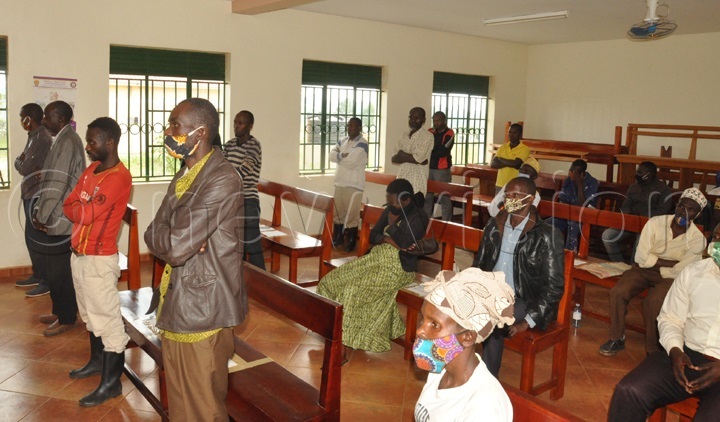 Naama Inn is owned by a Mityana trader, who runs an alcohol company called Ntugasanze.
The accused included; Joseph Kaweesa, Evarist Niyonzima, Augustine Ndagizimana, Benard Gakinya, Alex Azkiza, Isaac Tumusiime, John Ndagizimana, Benon Kizza, John Lutumirwa, Fabris Ayine, Innocent Nsibomana, Dania Musabimana, John Tabalo, John Mugabo, Eric Karuhanga, Evarist Niyonambaza,
Samuel Bahali, James Musagira, Emmanuel Konse, Edirisa Biraguleera, John Niyonsenga, and Ronald Ssebugenziamong others.