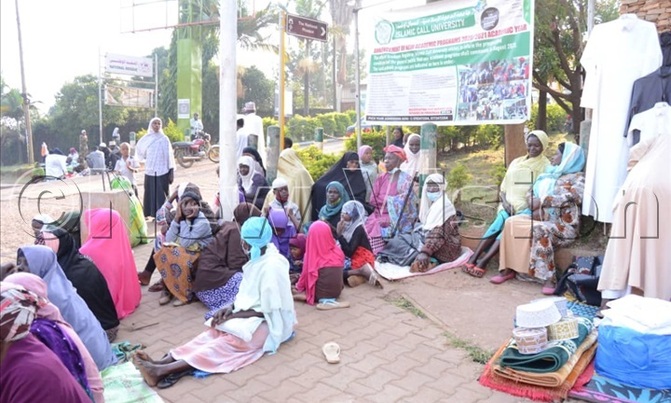 EID | LOCKDOWN | PANDEMIC
Faithfuls who have turned up for Eid-prayers at Old Kampala have been locked out of the mosque. These are reported to have not been registered to attend today's prayers that are currently being conducted by deputy Mufti Sheikh Abudallah Ssemambo.
Security guards are seen negotiating with some who are pleading to attend as the rest sit hopelessly along the street. It should be noted that worship centres are still under lockdown.
Those who would wish to attend prayers when lockdown is lifted were asked to first register with their religious leaders as a way of combating the coronavirus pandemic.
Meanwhile, vendors have laid out muslim attires for sale across the mosque.
Pictures by Patrick Kibirango