Dr. Aceng cautioned the public to remain vigilant 'as one transmission chain can set in motion several transmission lines'.
BUSINESS | COVID-19
KAMPALA- Following the confirmation of two coronavirus cases from the community in Kampala Metropolitan Area, several organizations and business areas have tightened on the enforcement of the healthy measures against COVID-19.

The health minister, Dr. Ruth Aceng revealed that out of the two confirmed cases, one was fatal and the other was still ill but both were from outside the currently known transmission chains.

She said additional 34 cases in Kampala have been identified from Ugandans returning from abroad and cannot therefore be grouped under community cases.

Dr. Aceng said that the emergence of cases from previously unknown transmission chains was a big concern to the ministry and government.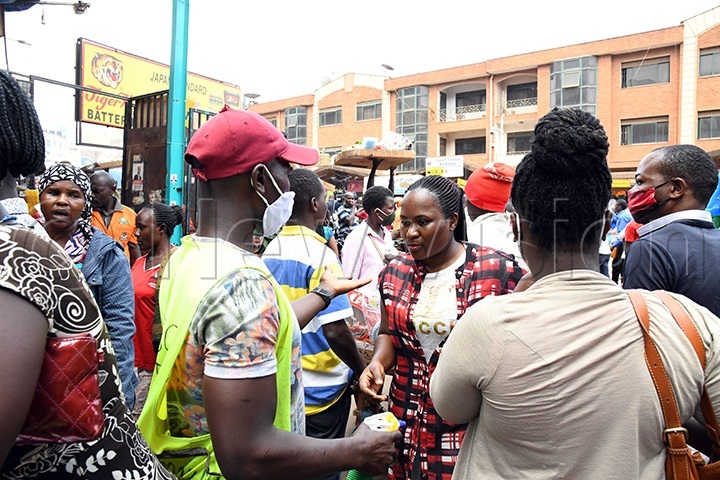 Therefore, the Shauri-Yako B Village local council that enforces COVID-19 measures in Kikuuko Lane, a busy business hub in downtown Kampala has followed suit and banned anyone operating or entering the area without washing hands and wearing face mask.

About four men were on Thursday manning the main entrance interchangeably, and blocked whoever attempted to enter without wearing a face mask.

The men also blocked people who had lowered the masks to their chins or left them hanging.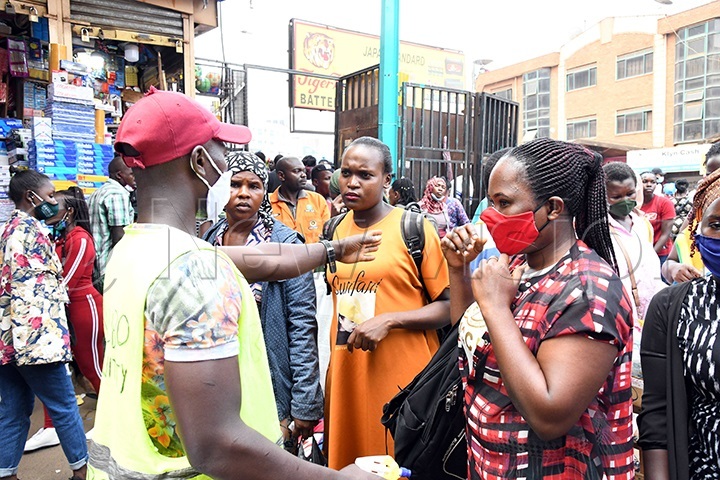 It was found out that majority of people who had not put on masks had kept them in their pockets and handbags and as soon as they were intercepted, they would pull them out.

Others stepped behind and bought them from hawkers around the entrance while others just walked back and took different directions.

The area chairman, Bashir Muwonge said they have stationed enough personnel to man the entrance in order to reduce chances of spreading the disease.

He said in addition to wearing masks and washing hands, the LC leadership has been reminding people to observe social distancing and implementing all the measures given to them by the ministry.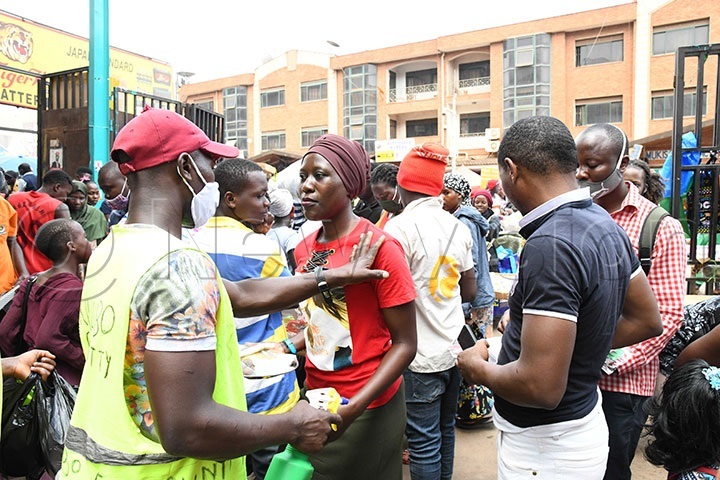 On the streets however, fewer people were putting on facemasks and it became evident that majority of people in Kampala no longer consider COVID-19 a threat.

Dr. Aceng however, cautioned the public to remain vigilant 'as one transmission chain can set in motion several transmission lines.

The ministry said it observed that in various parts of Kampala mainly, Kikuubo Lane, New Taxi Park among others were carrying out activities without protection.