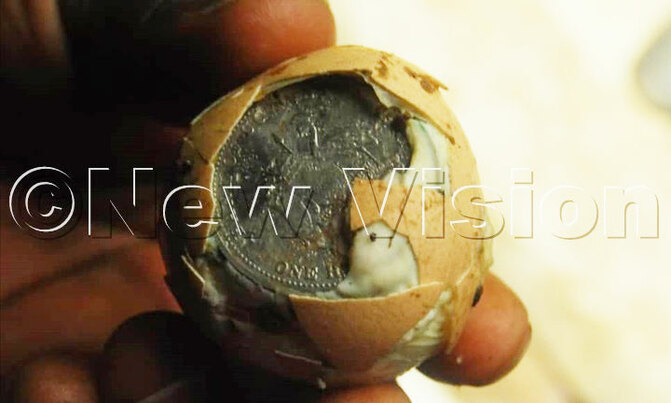 BIZZARE | HEN | MONEY
Shock engulfed residents of Ggaba landing site after a hen laid an egg with a coin inside.
This was discovered after the egg was boiled and upon removing the shell, the coin was found stuck inside the yolk.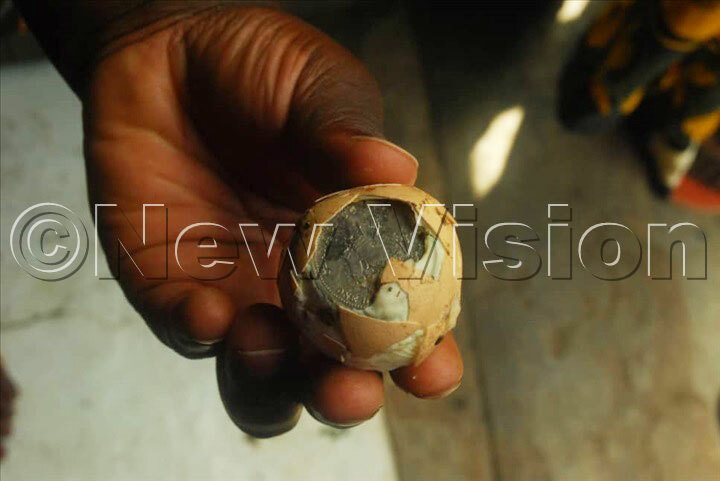 The 'wonder hen' belongs to a 67-year-old Peregiya Namutebi who narrated how she was stunned after seeing the coin in the boiled egg.
"The hen laid five eggs, but this one with a coin was not close with the rest. When one of my caretakers started removing the shell from the egg after boiling it, she could not believe her eyes seeing a one hundred shilling coin stuck inside the egg", Namutebi narrated.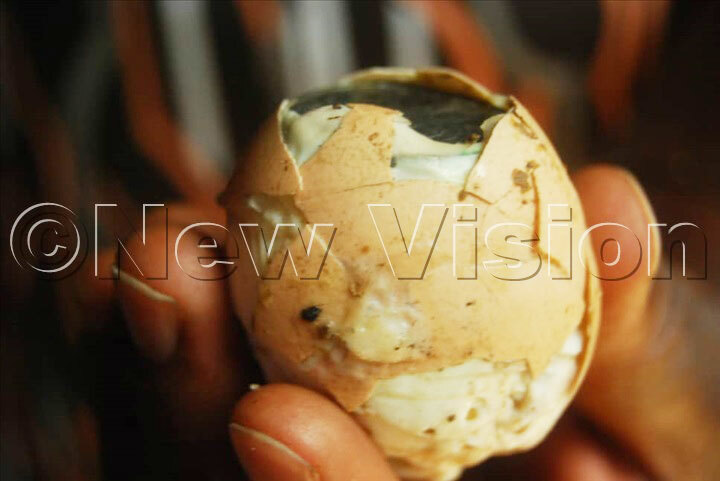 When the residents heard about the this, they were left asking more questions as to how this happened.
▶️VIDEO: Namutebi gives a narration of how she found a coin in an egg.
Report by Benjamin Ssemwanga