Police disperse rowdy arcade traders in Kampala
Jul 29, 2020
Gun fire rocked down town Kampala for over 30 minutes as police were battling traders who were demonstrating over rent arrears. Traders started pelting stones towards Police who used live ammunitions to disperse them.
Traders from Qualicell Bus Terminal, Nabukeera Plaza, Nana Center, Pentagon House and City Center Complex staged a demonstration Wednesday demanding their landlords Drake Lubega, Manisoor Yanga, Godfrey Kirumira and Christine Nabukeera to give them a waiver on the four month rent arrears.
Since the government allowed arcades to open after four months of lockdown, many traders in Kampala have not resumed to work due to a rent conundrum and they have since sought audience from their landlords to discuss the way out in vain.
The demonstration was led by Godfrey Katongole the Chairman Kampala Arcade Traders Association and John Kabanda the Chairman Kampala New Generation Traders Association. The duo has since been arrested by police.
Many traders were also arrested and taken to CPS Kampala.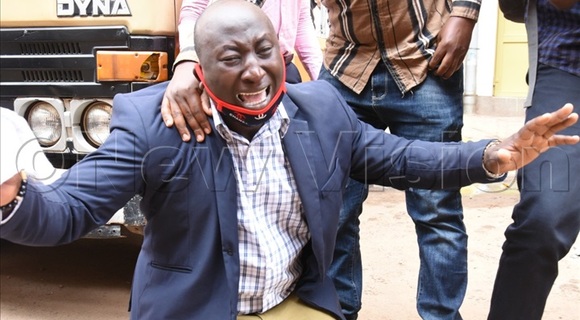 Police fires live bullets in Kampala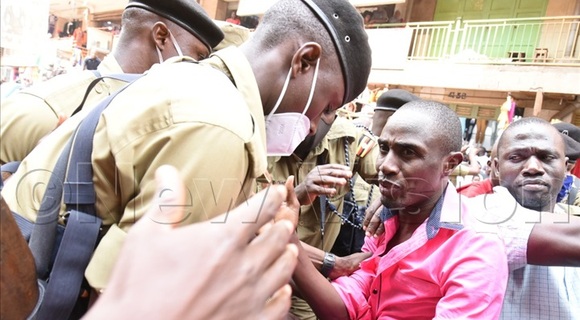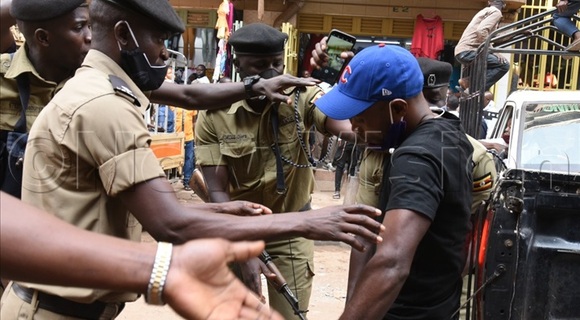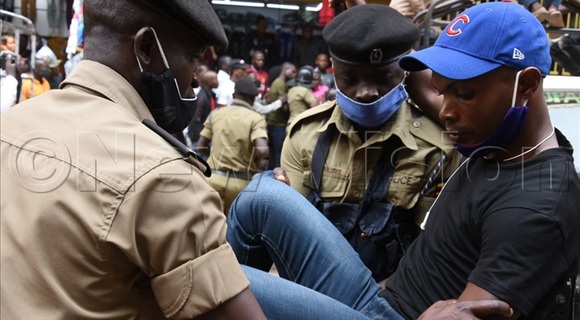 Police fires live bullets in Kampala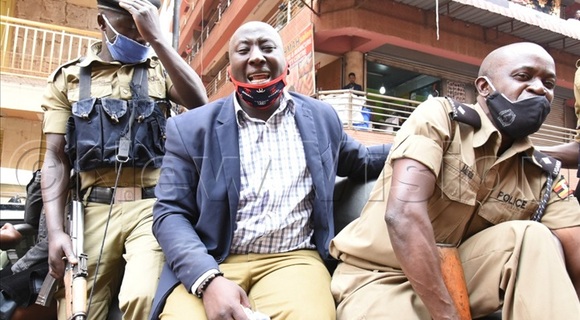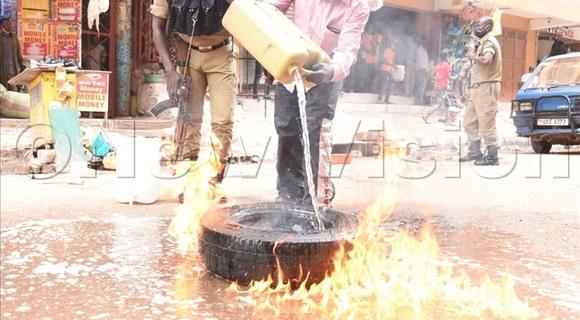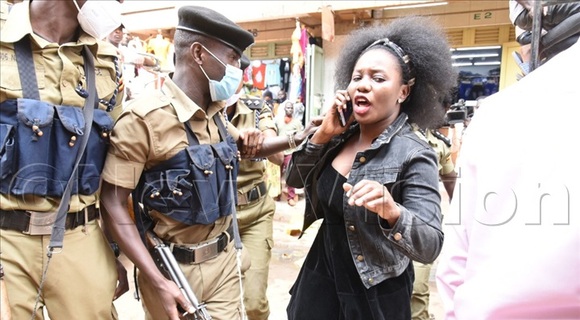 Police fires live bullets in Kampala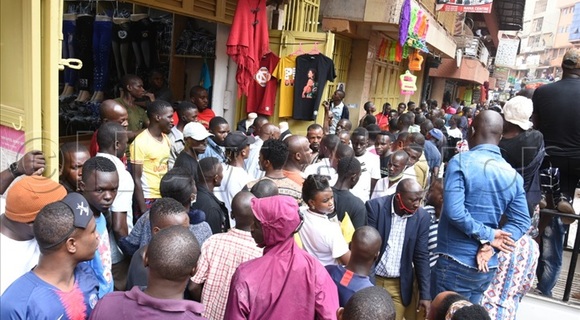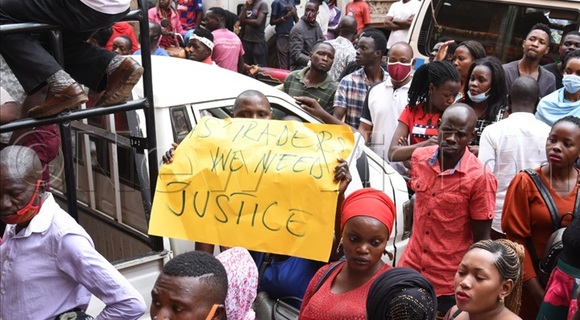 Police fires live bullets in Kampala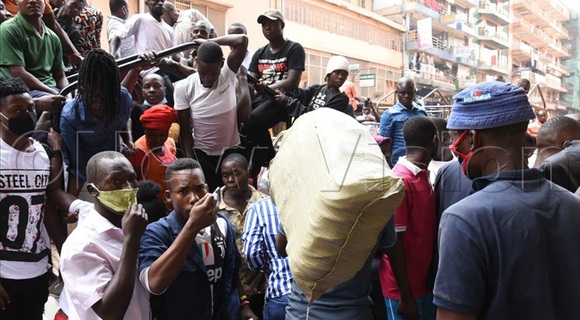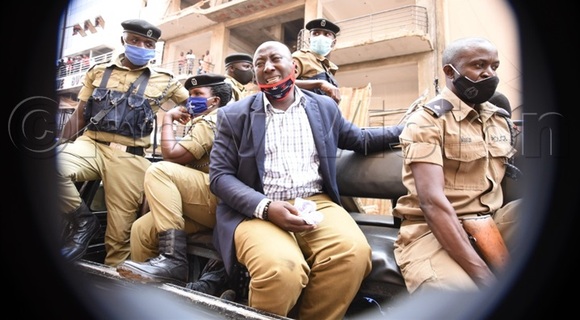 Police fires live bullets in Kampala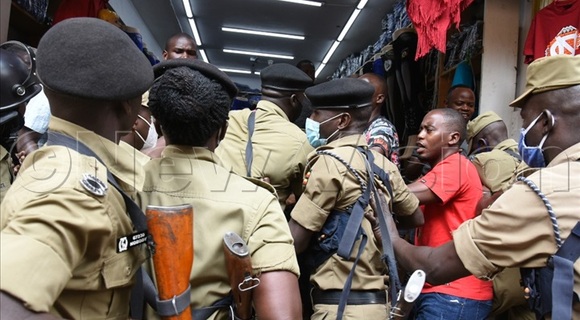 Police fires live bullets in Kampala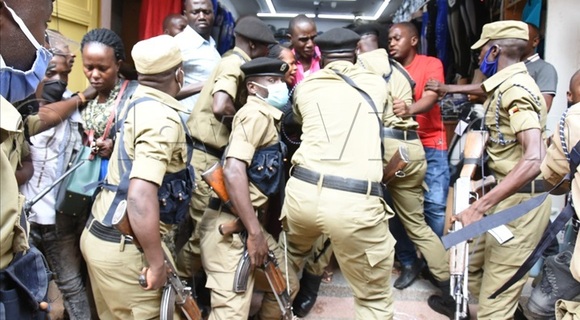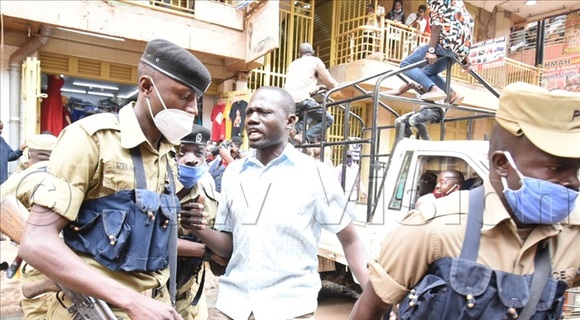 Police fires live bullets in Kampala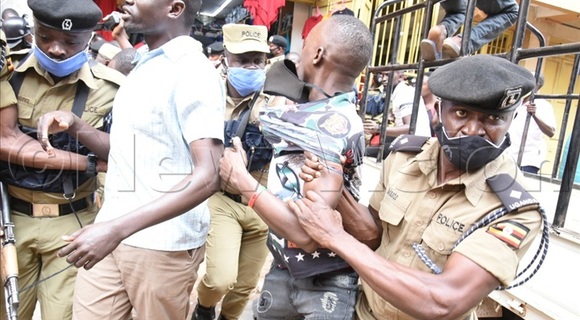 Police fires live bullets in Kampala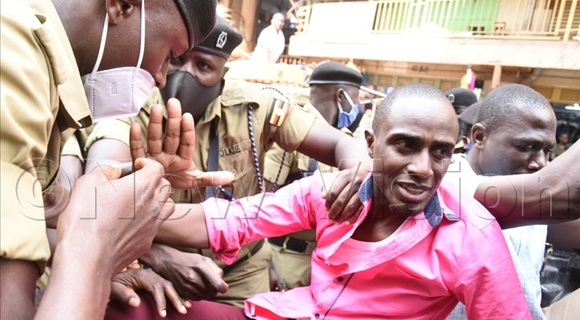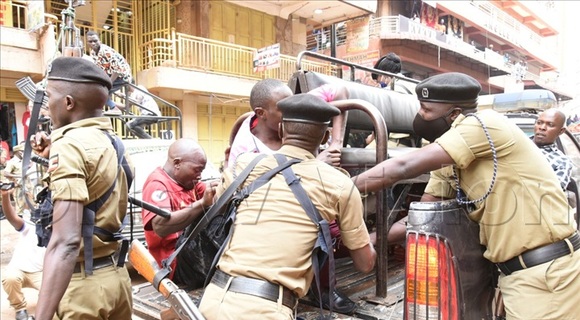 Police fires live bullets in Kampala