There is no way you would just come out of school and go directly to parliament. Today, a person leaves school, acquires his/her senior six certificates, goes and sells his house, cows, coffee or beans, and enters parliament.
INTERVIEW | OPINIONS | PPP
As Uganda prepares for its general election early next year, the opposition remains uncoordinated on fronting joint candidates at Parliamentary and President level. Jeff Andrew Lule talked to the People Progressive Party (PPP) National Chairman, Sadam Gayira on various issues.
Q: As the country warms up for 2021 elections, do you think the opposition is track?
I can very much say that we as the opposition are not well prepared to go into the coming election. This is so unfortunate because we all knew about the next election and we just rushing to set up structures at the grass root. Just imagine how you expect to win a vote where you have no structures. The truth is that many of the parties have no structures.
Q: What is the problem?
Of course, away from the unpreparedness, the political space has been stifled in the recent past. Because of this, majority of the opposition has not been able to re-organize and prepare their structures.
Another problem is the persistence of internal bickering and fights within individual parties. You find one political party with two or three factions each talking a different language.
We also have a new emerging issue of fighting for positions. It looks like the majority of the members of the opposition especially those in parliament, just care about retaining their seats than fighting for the cause.
Even the new ones are preoccupied fighting to take positions than creating a transition.
Q: How is fighting for positions a problem for parties?
The fighting for positions within the opposition is very suicidal. It confuses and irritates our members on which candidate to vote. It is the same reason why many parties find it hard to decide on their flag bearers. It is now common, where you have a flag bearer, the loser in primaries will always come as an independent, aspiring for the same position. You find over 10 opposition candidates vying for one position and you wonder. It is the reason we have many independents today. At times voters feel betrayed and can easily vote our opponents.
If we do suppress our personal interests over the common interest, NRM stands more chances to win with a landslide at various levels.
Q. What do you say about the quality of legislators, that we have?
It is not the MPs alone. It is the entire chain of leaders across the board. The quality of LCs, councilors, district chairpersons, and MPs is bad. Even the quality of leaders within political parties is also very poor. That is why we have all the issues we are facing.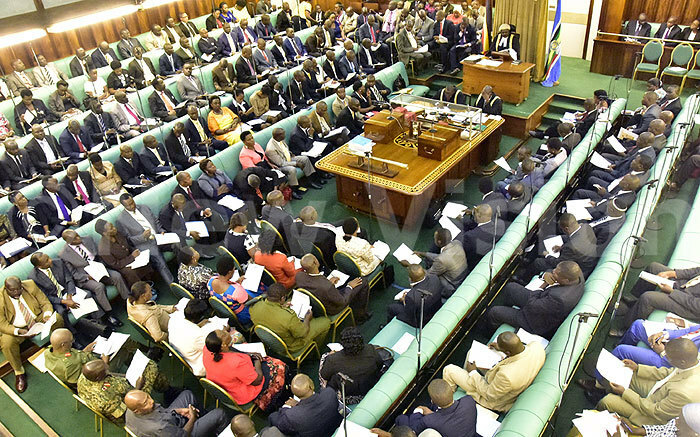 Q: What could be the problem?
Previously; leaders were always nurtured and mentored by their parties, unlike today.
There is no way you would just come out of school and go directly to parliament. Today, a person leaves school, acquires his/her senior six certificates, goes and sells his house, cows, coffee or beans, and enters parliament.
So, what type of leader can that be?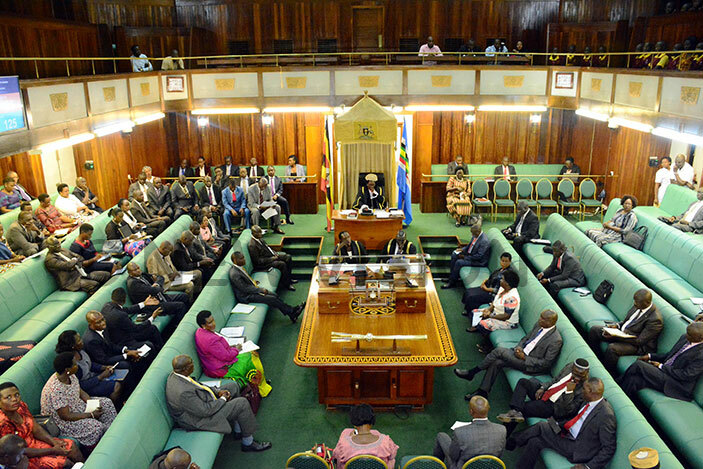 Q: So, what can be done?
We should go back and begin to mentor leaders; because leaders must go through stages. Before you come and ask to go for parliament, have you ever worked, where have you ever led and at which level?
In the past, those who went to parliament used to come from political parties. Parties would decide on who is better for what position. They used to trail and nurture leaders through higher institutions of learning and knew their competences.
Leaders also used to come from civil service. Retired civil servants accumulate experiences in a number of areas. Somebody was now retired and ready to serve their country.
Other leaders were always nurtured and endorsed by cultural and religious institutions for various positions.
Q: What is PPP's plan ahead of 2021?
PPP is long time thinker. When we formed this party, we never formed it because we were going to win the presidency in five-years or 10-years. We formed this party to set a new foundation of politics in this country.
That is why you will not see us shouting on everything and fighting for positions.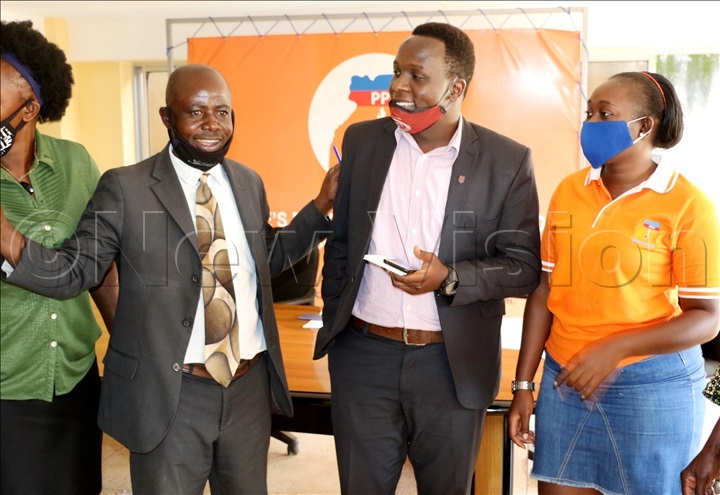 Q: What is your view on the opposition fronting a joint candidate?
It is not a bad idea but the opposition must be careful. The person must be marketable with integrity in the eyes of the public. As PPP, we shall not support any candidate because other parties are doing so.
Q: Are you intending to front other candidates?
We are working with other forces of change. We are in talks with other parties on various issues. We shall reach a decision after assessing the situation on fronting joint candidates in different constituencies.
An election to us is just a milestone. We shall go and participate as we did in the past election. We got several councilors and one mayor. This time, we are looking at penetrating parliament and that shall be an achievement to us.
Our goal is not about Museveni as an individual like others.
Q: Do you think removing Museveni from power can change this country?
We have been forming alliances since 1962 to remove different regimes but the problems of Uganda have not changed. Anytime we remove an individual from a regime without looking at the real cause of problems, the cycle remains.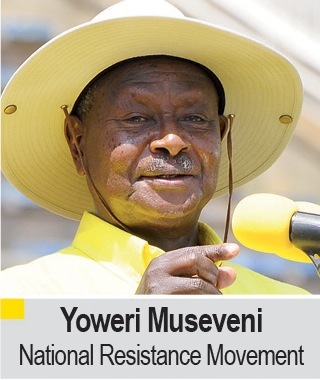 Q: What strategy should be adopted?
We need to come together to find a better way of breaking that cycle. And to us (PPP), which is not a popular view; we think that everyone one of us since 1962 to date has contributed to the problems of this country.
Even those who are now in the opposition were at one point in government. So, you cannot say, I left the government and I am now clean. By the time you were in government others were complaining. That is why we must all accept that we erred, especially those who were leaders.
People like the former Local Government and founder of this party, Mzee Bidandi Ssali, was in many governments and nobody accuses him of any wrongdoing; but collective responsibilities demands that you were part of what happened.
Other opposition leaders like Col. Dr. Kizza Besigye, Maj Gen. Mugisha Muntu and Norbert Mao were all in this government.
Q: How can this be done?
If we all agree that we are part of the problem, we can then sit on a round table and deliberate on where we want to go. These talks should also involve President Museveni.
The opposition alone cannot fix the problems of this country.
Today, those who want to retain power, want to retain it at any cost, and those who want to get power also want to take it at any cost, which does not help Ugandans. This can only lead to a headless revolution, and we might experience what is happening in Libya.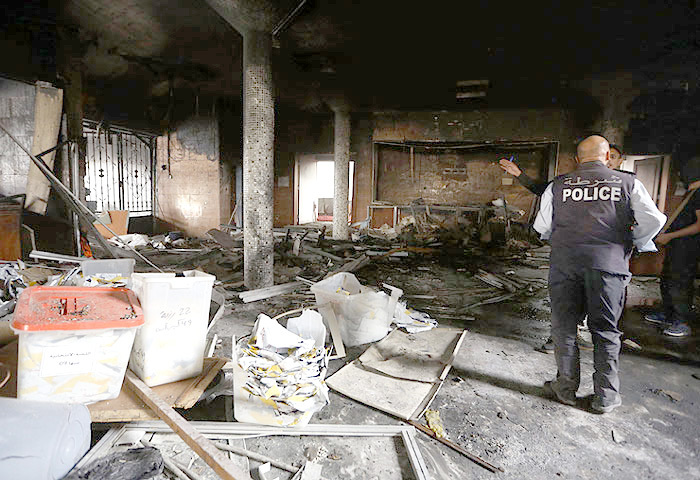 Q: Many of the opposition claim Museveni has not done anything. What is your view?
To me that is insanity. You cannot say President Museveni has not done anything because it is not correct. He has done many things but in the same way, many things are still lacking.
But we should know that no leader can do everything, that is why these elections are organized for Ugandans to decide, whether he continues working or bring in a new person.
Q: If you meet Museveni today, what would you tell him?
If I meet President Museveni today, I would kindly tell him; that look your excellence, you have done what you can do. Invite the nationally respected elders, opposition leaders, cultural leaders, and religious institutions. I tell him not even to resign, but just him on how he is going to transit and which political role he will remain playing in the country for a transition to thrive.
Q: But do you think to remove Museveni from power can lead to change like other opposition leaders are saying?
No no… A government is not a building that you are coming to demolish. If you are going to lead, you must use the same constitution, infrastructure, systems and organs. Changing the system cannot be done overnight.
That can be said by someone in the village digging. But if you are a leader and take over from President Museveni, you even need him more than now.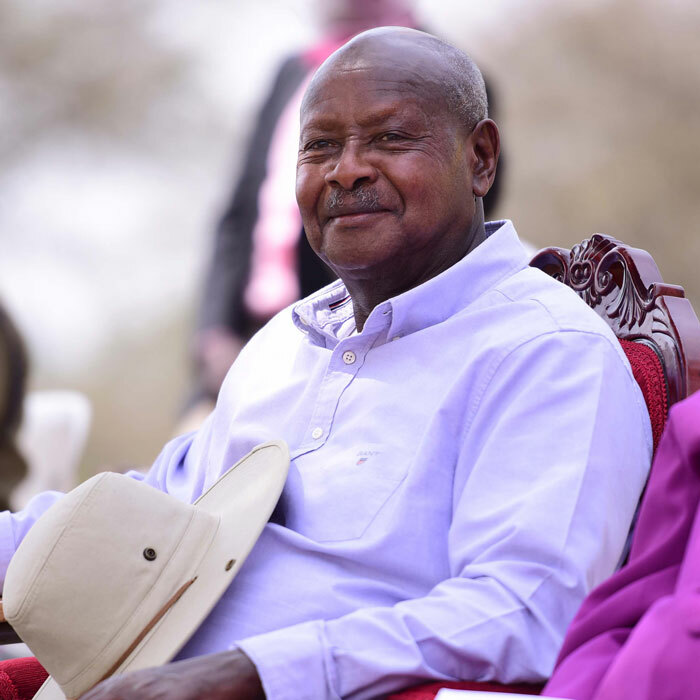 Q: What is your take on Robert Kyagulanyi's presidential aspirations?
He has stood out and proved himself to Ugandans and we are yet to see what he can deliver. Right now, he is one of the contenders you cannot undermine. If you want a candidate who can change the face of the opposition, then Kyagulanyi is one of the candidates to reckon with.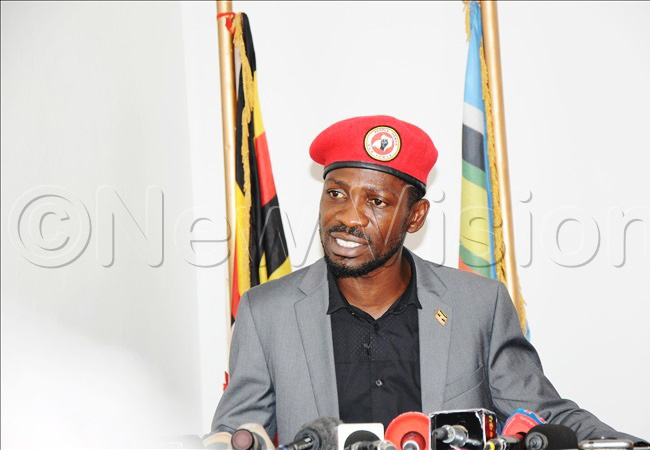 Q: Are you also of the view that Col. Besigye should give way to people like Kyagulanyi?
People have a right to their opinions and are not wrong to think like that. Some people are desirous and thirsty for change.
But if you ask a politician like me; I may welcome Kyagulanyi, but I cannot dismiss somebody who has been in the struggle for all these years.
Raila Odinga has been in opposition for that long and has effected change in Kenya without necessarily becoming president or without giving way for somebody to stand.
You cannot just say that Besigye should leave for so and so. I even hear some abusing him of being a mole and traitor who is working for government. That is all rubbish to me.
This is a doctor, who left his profession in one of the most expensive healthy facility in Kenya to go and fight for democracy as a young man.
If he feels cheated and betrayed and decided to come and stand trying to reclaim it, you cannot chase him away. You cannot say, Besigye is going through what he is going through because he is working for somebody.
You cannot even say, a person who was national political commissar should just go. In fact, they need him more.
If you used him well, you can effect change. If today he rallied his support behind Kyagunyi today, you never know. They can effect change.
But it can also, be the other way round. If Kyagulanyi decides to be a kingmaker and rallied behind Besigye, we can see change.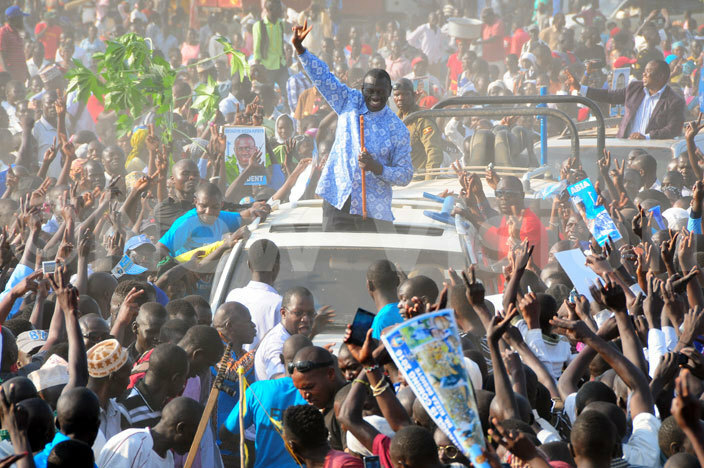 Q: How is PPP prepared for 2021 general elections?
In some areas we already have candidates. Being a young party, it is not hard to select candidates and we are already in that process. We already know where we have concentrated support for various positions.
Q: When do you intend to change the party leadership?
We are planning to hold a delegates conference to change leadership as required by law. Some leaders after five years are no longer interested and want to retire, while others came with excitement thinking they were going to get money, which is not there.
We want to get new leadership and new blood to rejuvenate the party with people who are still enthusiastic.