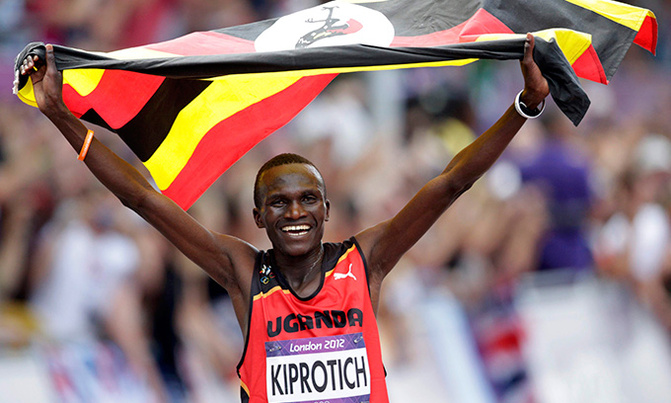 Kenya's discomfort about the emerging force next door was evident at the Gold Coast Commonwealth Games.
Kenya is miles ahead of Uganda in athletics achievement.

The Olympics is one gauge that clearly shows the gulf in achievement between the two countries.

While Uganda has just two golds, two silvers and three bronze medals from the prestigious quadrennial games, Kenya has much more.

Kenya has an impressive 31 gold, 38 silver and 34 bronze. This is all on top of Kenya dominating the major road races and cross-country events.

Recent performances by their western neighbours have, however, drawn Kenya's attention to the fact that Uganda is no longer a lightweight.

Kiprotich started it

Kenya was first awakened to this fact at the 2012 London Olympics when little known Stephen Kiprotich beat Kenyan stars Wilson Kipsang and Abel Kirui to the marathon gold.

Then Kiprotich again beat Kenya to gold the following year at the World Championships in Moscow.

Signs of a deliberate rise in Uganda were again underlined at the 2017 World Cross-country when Jacob Kiplimo upstaged Kenya to the junior men's gold medal.

But it was in the next three years that Kenya most felt its neighbour as an emerging force.

Uganda not only sparkled at the Commonwealth Games, but also World Cross-country and World Championships.

Frank admission

Kenya's discomfort about the emerging force next door was evident at the Gold Coast Commonwealth Games.
This was after Joshua Cheptegei's 5000 and 10000 metre gold medals and Stella Chesang's triumph in the women's 25-lap race.
"Irrespective of our performance in athletics in Gold Coast, we must return home knowing we have a major "opponent" just next door and it is no longer business as usual," wrote Daily Nation's Bernabas Korir.

"I am talking about Uganda who disoriented us in both men 5,000m and women's 10,000m to take both gold medals through Joshua Cheptegei and Stella Chesang respectively."

Korir noted that it was a bad sign especially when another African giant Ethiopia was also not far away.

Referring to Uganda as a surprise challenger, Korir then made a reference to British star Mo Farah who had been a thorn to Kenya in the 5000 and 10000m.

He wrote that Farah's shifting from track to the roads had not tipped the scales in Kenya's favour as earlier anticipated.

"Just when we were thinking that Briton Mo Farah had paved way for us by shifting to the roads, Ugandans are threatening to stage a coup; that is if they have not done that already."

High altitude effect

But what is it that has thrust Uganda into the limelight?

The high altitude effect is one of these.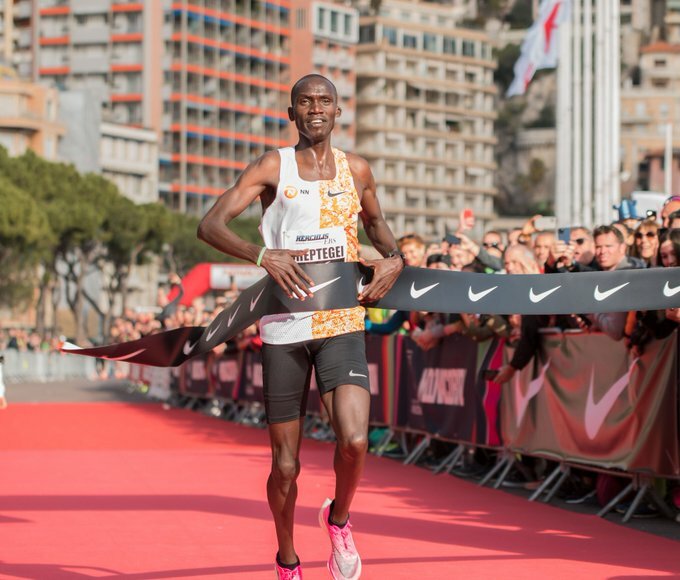 The Sabiny, who live in Elgon mountains have finally realised that they can soar to the same heights like their Kenyan cousins - the Kalenjins.

The Kalenjins who are from the Kenya highlands in the rift valley province boast of three fourths of Kenya's medal tally.

It is a success story that has had a lot to do with the advantages that come with living and training at high altitude.

At higher altitudes, air is thin and oxygen is scarce. The human body thus adapts by producing more red blood cells to capture the limited oxygen around.

Lungs also increase in capacity to inhale more air with every breath. Consequently Kalenjin and Sabiny runners have more powerful lungs and are more used anaerobic respiration than other runners.

The Sabiny only had to look at the loads of money that their Kenyan counterparts were bringing home from running, to also follow.

Many Ugandans have in the process crossed to Kenya where they have been big beneficiaries of training sessions with top world runners.

Kiprotich is one of these who have gained a lot. He camped in Kaptagat with Kenyan legends like Eliud Kipchoge before his gold medals.

Elite coaching

Exposure to top of the range coaching methods is yet another reason for Uganda's emergence.

Uganda's elite runners have been enlisted by top athletics management companies like Global Sports Communication.

These have linked Uganda leading coaches like Addy Ruitter.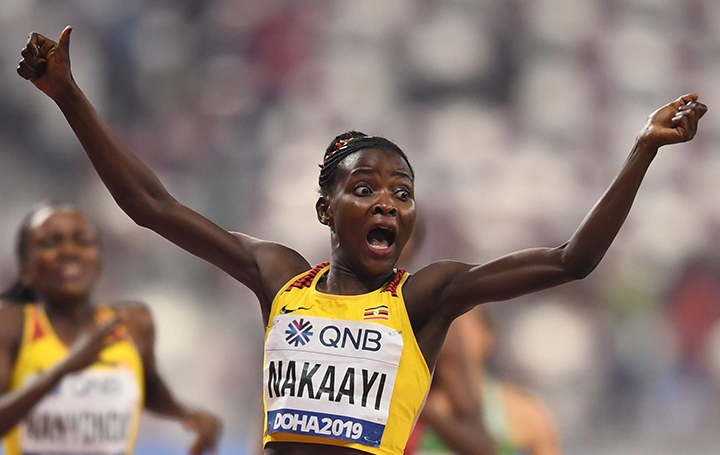 They have also assured the athletes to regular competition on the elite global circuit thereby boosting competitiveness.

These have been some of the reasons behind the surge in form of athletes Cheptegei, Kiprotich, Kiplimo and Halimah Nakaayi.

There is even more reason for Kenya to worry more.

Uganda is in the final stages of completing a high altitude training centre in Teryet, Kapchorwa.

This will provide Ugandan runners with first class training facilities, which should further boost performance.

Korir's fears could indeed be true, Uganda looks set to upstage Kenya.