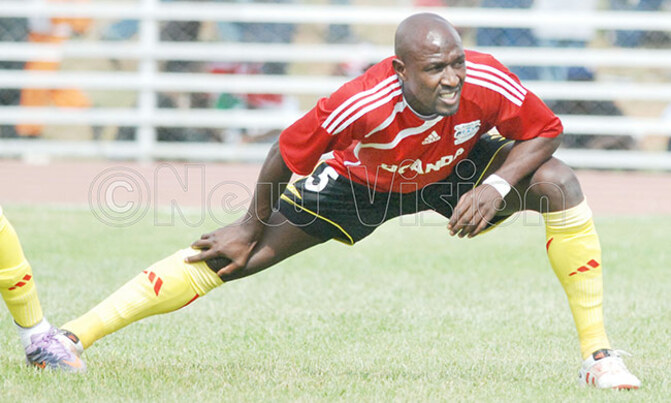 Ibrahim Sekagya, seething with anger after what the Kobs felt was sabotage by Mukasa, almost strangled the striker dead.
Two decades after Uganda's best football moment, the country's U-23 side had an opportunity of soaring to similar heights.

But a senseless dressing room spat shattered Uganda's dreams at the 1999 All Africa Games.

Ibrahim Sekagya, seething with anger after what the Kobs felt was sabotage by Mukasa, almost strangled the striker dead.

This marked a Ugandan anti-climax in Johannesburg with the villain of this act- Mukasa was sent home in punishment ahead of the rest of the team.

Mukasa's vitriolic act came in the semi-final against tournament favourites Cameroon.

Mukasa was put through by Willy Kyambadde but Fimbo, as the striker was popularly known, chose to stand on the ball rather than shoot home with the defence at his mercy.

In a recent interview with Vision Group, Mukasa, whose career was shortly thereafter cut short by mental problems, was bold about the mishap.

"I did it intentionally without having mental problems. I knew exactly what I was doing," Mukasa was quoted as saying.

He explained that trouble started with a bust-up with team managers and Sekagya. "In fact, with Sekagya we quarreled and also fought. However, I regret why I did that."

A team-mate recounts that when the angry Kobs demanded for answers at half-time, the star striker was unapologetic.

"He assured us that we owed him lots of respect." And Mukasa was not yet done.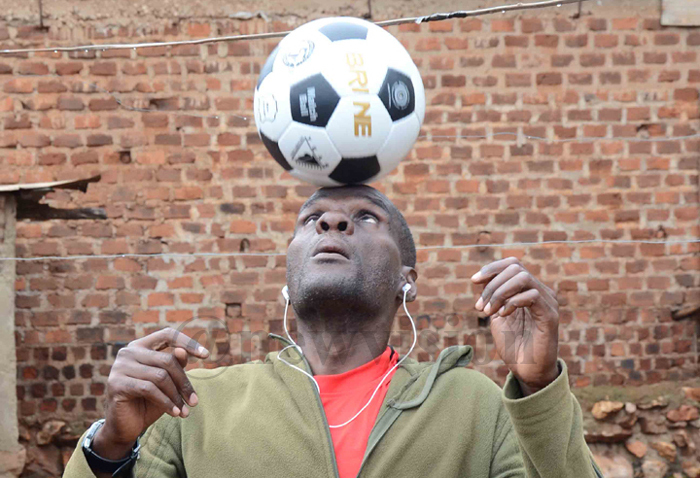 He told us 'it's because of my goals that you are here. So, it's up to me to score or not,'" recounts goalkeeper Hussein Ssali.

Mukasa had scored against Eritrea and Zambia to help the Junior Cranes qualify for the tournament.

But in the tournament proper, Mukasa, undoubtedly one of Uganda's best strikers ever, had become unpredictable.

Is it therefore surprising that Mukasa who was in the build-up to South worth a goal pr match, left the tournament without scoring a goal?

In Uganda's opening Group 1 match against Mali in Rand Stadium, Johannesburg the Kobs won courtesy of Morley Byekwaso and Kyambadde goals.

Uganda's next match was a 2-0 loss to Algeria. Uganda wound up its group matches with a goalless draw with hosts South Africa.

Uganda finished second in her group and advanced to the penultimate stage where they faced Group 2 leaders Cameroon.
With the Kobs eager to emulate its silver medal-winning Africa Cup of Nations 1978 senior side, everyone looked to Mukasa for answers.
Then 18 minutes into the match Cameroon's Mbida put the Lions ahead. As Uganda got more desperate, the last the team expected was Mukasa's intentional refusal to deliver.

Matters were worsened by Uganda's 2-0 third-place playoff loss to South Africa. Cameroon went on to emerge champions after beating Zambia in the final.

Mukasa's game oscillated to even more controversial extremes that year as he scored 19 goals for a total of 45 helping Villa win the league amidst cries of match-fixing.

He won the league in 1998, 1999, 2000 and 2001 with the Jogoos. The 1999 title came with the Uganda Sports Press Association- Player of the Year award.

Uganda's squad in South Africa: Sam Kawalya (Umeme), Andrew Jjombwe (Simba), Hussein Ssali (KCC), Ibrahim Sekagya (KCC), Sam Jjuko (SCOUL), Andy Lule (Express), Bobic Odowa (Express), Morley Byekwaso (KCC), Willy Kyambadde (Express), Andrew Mukasa (Villa), Hassan Mubiru (Villa), Phillip Ssozi (Villa), Alex Isabirye (Nile), Aggrey Bigala (Villa), Robert Kabanda (SCOUL), David Lukwago (Simba).