Buganda Prince sent to prison over defamation
Prince Joseph Kiyimba Jjuuko, 43, is accused of publishing defamatory information against David Kyewalabye Male, the minister of culture in Buganda Kingdom
COURT | CRIME
A Buganda Royal Prince could face three years in jail over libel and offensive communication.

Prince Joseph Kiyimba Jjuuko, 43, is accused of publishing defamatory information against David Kyewalabye Male, the minister of culture in Buganda Kingdom and other Buganda Land Board (BLB) top officials.

The charges against him contravene Sections 179, 180 of the Penal Code Act and 25 of the Computer Misuse Act 2011, and on conviction, attract a maximum penalty of one and two years' imprisonment.

Senior Grade One Magistrate, Stella Amabilis, of the Kampala-based Buganda Road Court, charged and sent him to prison on remand on Friday.

Jjuuko, an accountant, was charged alongside Richard Kayima 36, the KCCA councillor for Natete Parish in Rubaga division. The duo denied the charges.

Upon denying state attorney Janat Kitimbo entreated the court to adjourn the case pending investigations.

But the accused's lawyer, Smith Okwaro, invited the court to grant them bail, saying it was their constitutional right.

"The accused have sureties and are presumed innocent," Okwaro said.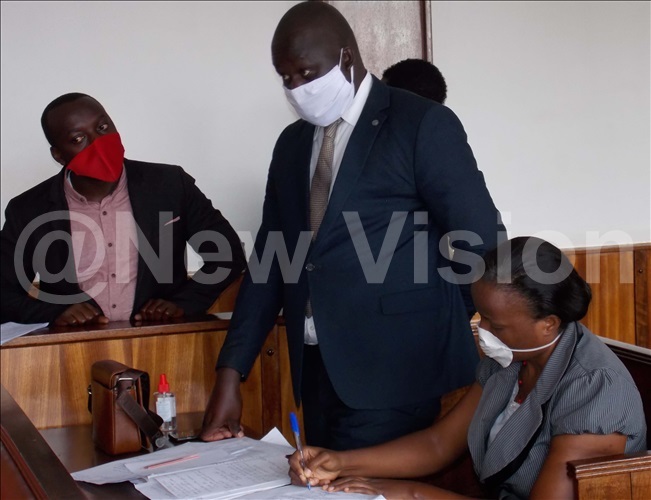 The sureties

Among the sureties were KCCA councilors, Musa Lusembo 45, Frank Musoke 47, Juma Lubega 30, and businessman, David Nkolo, Samuel Kaliba and Nasimbwa Regina 27, all residents of Kabowa Parish in Lubaga division.

However, the state objected to the bail, saying releasing them would interfere with the pending investigations.

The arrest

According to detective Sharon Nandego attached to Criminal Investigation Directorate (CID) headquarters, the accused were arrested on Thursday having skipped Police bond since January 9, 2020.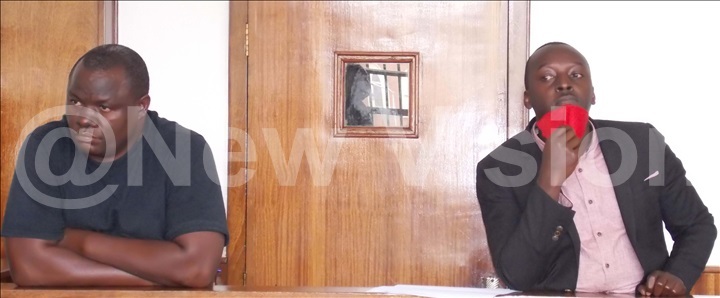 The charges

Prosecution alleges that between October 2019 and June 2020, within Kampala or thereabout, using Facebook accounts "Jjuuko Kiyimba" and "Jjuuko Joseph," the accused, unlawfully published defamatory matter concerning Kyewalabye.

It is further contended that the duo defamed that BLB's Bashir Juma, 'also a supervisor in Wakiso Ministry of Lands, Housing and Urban Planning Uganda led to the theft of over $20m (over sh73b) and the mess up of $21m, Computerized State Lands Management Information System,' among others, with intent to defame him.