For several months, Afropop star Eddy Kenzo was stranded in Ivory Coast, where he had gone for a concert tour.
REPATRIATION

KAMPALA - Ugandan musician Edrisah Musuuza, better known as Eddy Kenzo, has returned home alongside other Ugandans with whom he was stranded in different parts of West Africa as a result of the coronavirus pandemic restrictions.

The group comprised 56 Ugandans and legal residents who were stuck in Nigeria, Ghana, Ivory Coast, Togo, Benin,Senegal, Equatorial Guinea, the Gambia, Niger, the Republic of Guinea and Cameroon.

They arrived in Uganda early Saturday aboard a Uganda Airlines repatriation charter flight, which touched down at Entebbe International Airport before 2am local time.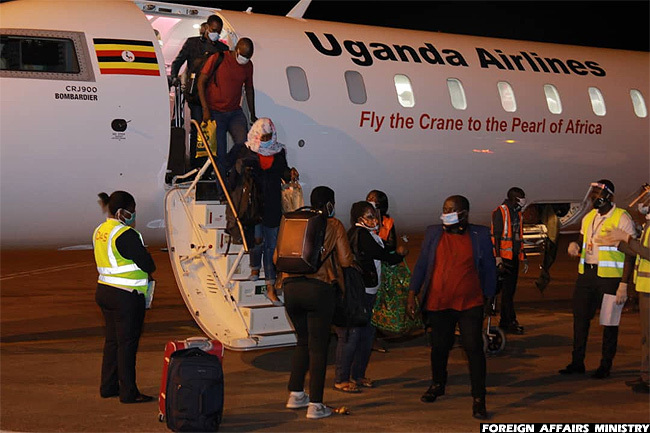 The plane, one of Uganda's four Bombardier aircraft, departed from Entebbe Friday morning bound for the western part of the continent to pick up the eager Ugandans. It was also Uganda Airlines' maiden flight to West Africa.

The travellers were picked from four assembly points in Lagos (Nigeria), Accra (Ghana), Abidjan (Ivory Coast) and Douala (Cameroon).

Onboard the returning Flight UR212 were professionals, academics, students and business people who live and/or work in the said nations.

Uganda's high commissioner to Nigeria, Nelson Ocheger, thanked the foreign affairs and health ministries, Uganda Airlines and all other government departments who made the repatriation possible.

He also thanked the host nations for treating the Ugandans well during their time of stay there.

The group was received at Entebbe by officials from the foreign affairs and health ministries, Uganda Airlines and Civil Aviation Authority.

Earlier on Friday, another such group of 167 jetted in from Qatar aboard a Qatar Airways plane. This was the second repatriation mission coordinated by the Ugandan embassy in Doha.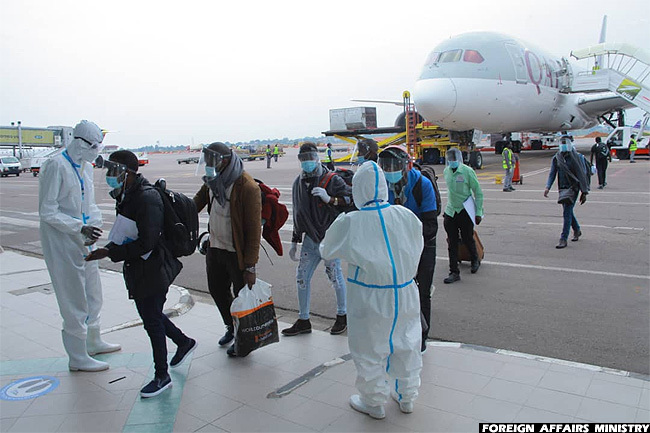 'Reaping the benefits'

Out of all the repatriation flights that Uganda has conducted since May, Friday's was only the second charter flight by Uganda Airlines. The first one brought back 71 Ugandans stranded in southern Africa earlier this month.

Soon after that July 2 repatriation charter flight, Uganda Airlines chief executive Cornwell Muleya said they were glad to come in and be a part of this process.

"As you know, the [Uganda] Airlines was set up for such a time as this, when we do have issues regarding travel and connectivity. The national carrier is supposed to come in and be counted on in such a situation," he said at the time.

"So, Ugandans are reaping the benefits of their investment at this particular time.

"So, it is a joyous day for all of us and we believe that the service we are giving to the people is a welcome service and it is fitting in with the role that we play in the economy and in the social life of Ugandans," added Muleya.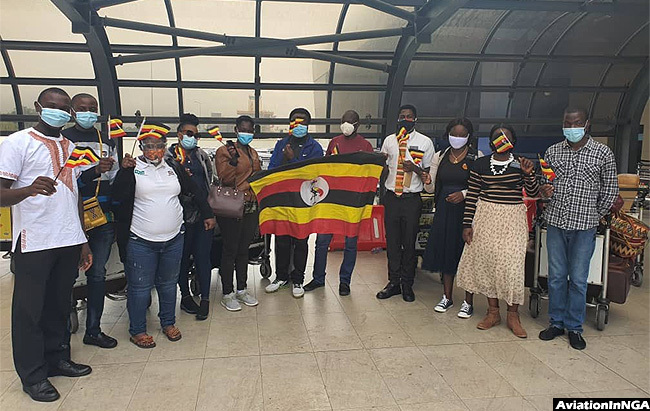 Already, different groups of Ugandans have been repatriated back home from different parts of the world, including India, United Arab Emirates, the UK, the US and Qatar.

The repatriation activity is being undertaken in coordination with the foreign affairs ministry and Uganda's missions abroad. Later on, returns through the land borders will also be conducted.

After Friday's arrivals, the repatriation exercise will be put on hold, according to the foreign affairs ministry schedule, with plans under way to resume the activity on August 9.

'Good news'

Last week, when the Uganda Airlines announced it would repatriate Ugandans from West Africa, Afropop star Kenzo, who has a 315,000-strong following on Twitter, expressed his delight over the development with a subtle tweet: "Good news".

Uganda's lockdown, which included the shutting of Entebbe International Airport to passenger flights some four months ago, found Kenzo in Ivory Coast, where he had gone for a musical trip. The stranding seemed to have gotten to his head and his successive posts on social media were suggestive of his desperation to return home.

In May, the Speaker of Parliament, Rebecca Kadaga, made a passionate appeal for his repatriation, revealing that she had talked to the Tweyagale star on phone and that he was in "dire straits" and had "spent whatever he had".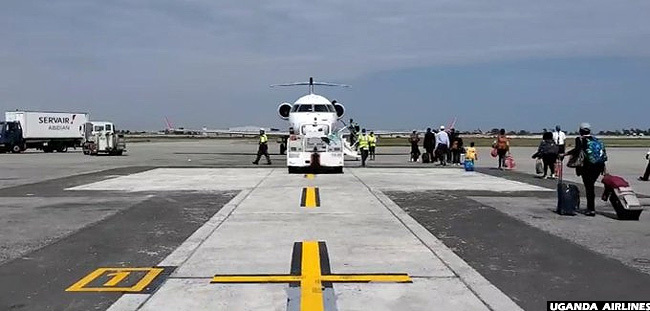 But even in absentia, Kenzo continued to register musical success back home.

The Mbilo Mbilo singer was named Artist of the Year at the 7th Zzina Awards conducted live online on June 12. His song, Semyekozo, won the award for Best Afro Beat Song of the Year at the same event.

Earlier in late May, he was named Artist of The Year and Best Male Artiste at the 9th HiPipo Music Awards.

The same month, the BET Award winner received the Gold Creator Award from YouTube after his channel reached one million subscribers. He currently has 1.25 subscribers on the video-sharing platform.

'Train yourself to remain calm'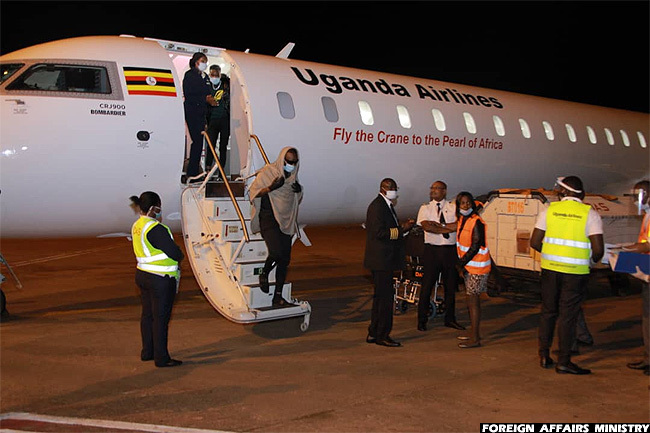 While succumbing to stress as a result of being stranded several miles away from home may be an inevitability, Kenzo appeared to have thought out a way of keeping himself within a bubble of sanity by regularly checking in with his social media followers.

He maintained a virtual social connection with his fans at a time when the world was struggling to curb the spread of the raging coronavirus by, among other things, enforcing social distancing.

In one of Kenzo's many tweets, he talked of the need to exercise calmness in the midst of mental and physical adversity.

"It's so easy to lose your cool! Train yourself to remain calm even in difficult situations. Stand your ground firmly but politely. Let them curse & swear. Choose to rise above cheap, verbal abuse that's widespread today. They'll realize their mistake & how offensive they were!" he wrote.

To-date, Uganda has had 1,089 cumulative confirmed cases of COVID-19, with 975 cumulative Ugandan recoveries.

The country has registered one coronavirus death, a 34-year-old female resident of Namisindwa district in eastern Uganda.

Globally, there have been 15.6 million cumulative confirmed cases of the disease, with nearly nine million recoveries. But the over 600,000 deaths around the world provide a grim illustration of just how devastating the virus has been.