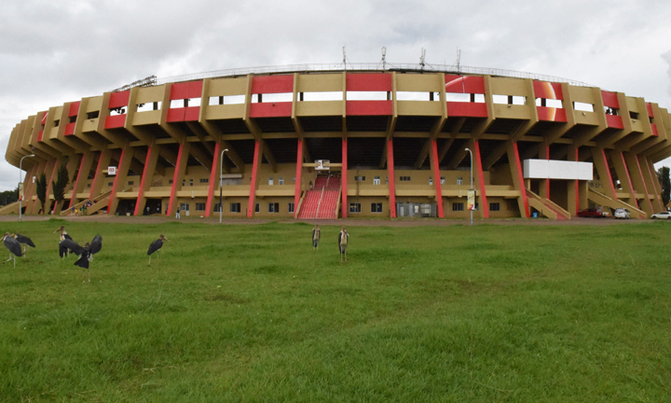 Uganda has over the years had its fair share of such dreaded grounds
In army terms they would be referred to as killing fields. In football the same tag goes for those grounds where visitors are always trounced.
Uganda has over the years had its fair share of such dreaded grounds.
Namboole
It is a fortress where Uganda's national side has developed a reputation of always emerging victor. Giants like Egypt, Nigeria and Ghana top the long list of teams that have left Cranes' home ground vanquished.
Uganda's reputation at the 40,202 seater stadium has something to do with the 12th player (fans) that has always served as a talisman that has fired up the hosts. Though criticised by many visiting sides as having a poor playing surface, the pitch has on the contrary always played in Uganda's favour.
Nakivubo
It might not pass the test of hosting international matches today, but at its prime in the 1970s to 90s it stood out as one of the most dreaded grounds. Named War Memorial Stadium, Nakivubo was indeed a battleground where the hosts also emerged victorious. It is here that the Cranes rose into a regional giant.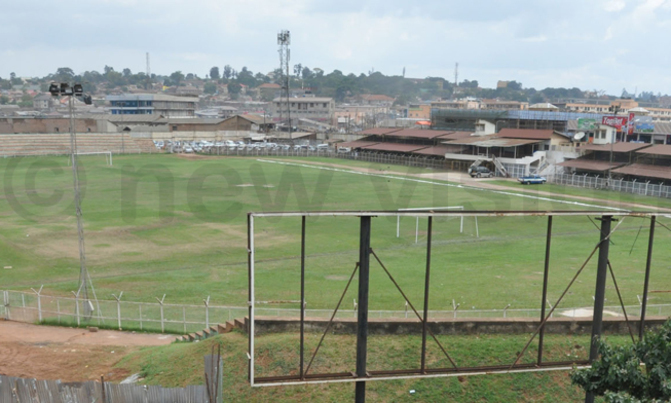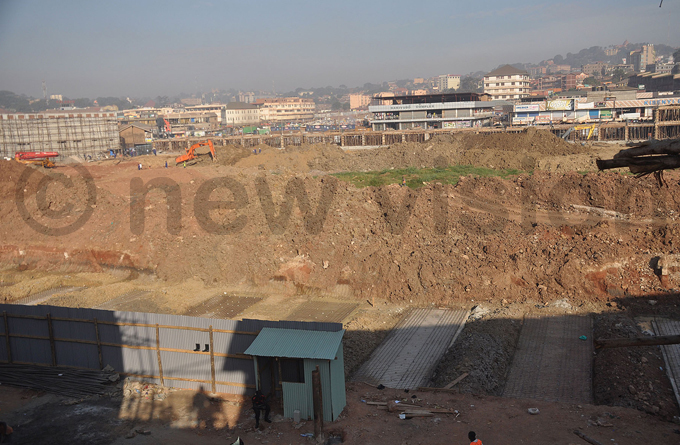 Memories are also still fresh of that killer 1977 Jimmy Kirunda dying minutes winning header that thrust Uganda past Ethiopia into the 1978 Nations Cup in Ghana where the Cranes won silver. It was also on this ground that army side Simba in 1972 trounced all opposition to become the first East and Central Africa Club to make it to the CAF Champions League final. Later on it was SC Villa with the Nakivubo home that soared to similar heights in 1991 and 92.
StarTimes Arena
It might not match Namboole and Nakivubo in size, but the passionate atmosphere in this Lugogo stadium of KCCA FC has seen many giants fall. Its not so big artificial pitch and stands that are close to the playing area enrich the ecstatic atmosphere that always unnerves visitors.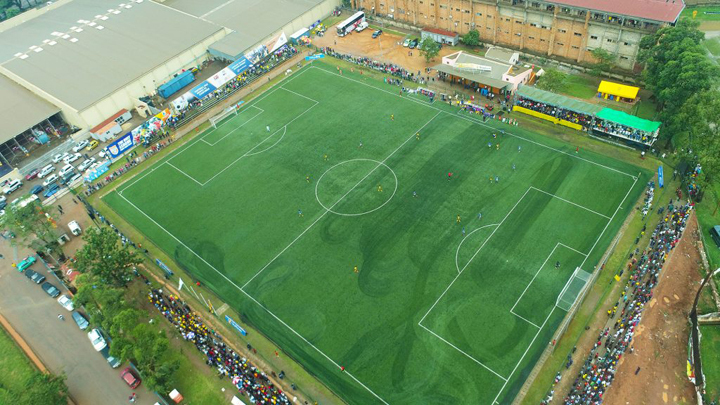 It is from here that KCCA became the first Ugandan club to qualify for the revised CAF Champions' League group stage. The home advantage has also been a key player in lifting KCCA to five of the last eight UPL titles.
St Mary's Stadium
Champions Vipers are soaring high largely because of their home advantage. Apart from SC Villa who have lately made it a habit of ambushing the Kitende side in its backyard, other teams are always fodder for the Vampires at what has been classified by African body CAF as Uganda's best stadium.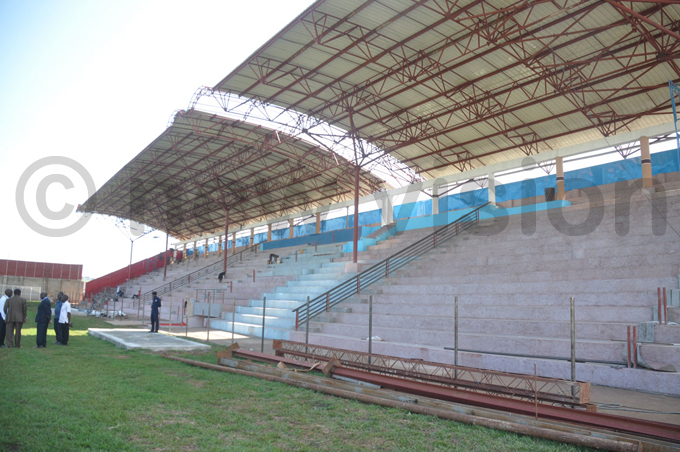 The stadium not only attracts a large Entebbe road Vipers' following, but also an assured big turn up from St Mary's Kitende SS, which also serves as the club's nursery.
Bugembe
One of Uganda's few upcountry stadia, the ground has had its share of shattered dreams for visiting sides. Right from the days Nile, Nytil and Tobacco to the days when BUL and Bidco had it as their home, the largely bare Bugembe ground always gave visitors goose pimples.
Greenlight Stadium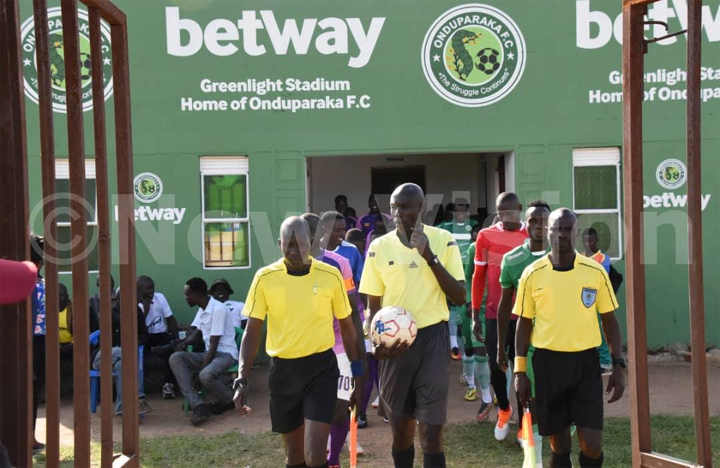 Arua side Onduparaka has since promotion into the top flight kept in the top 10 mainly because of their invincibility at home. They only lost their first home match two seasons ago after going unbeaten in Arua for almost two years. Their home games are packed with fans who cheer their side before, during and even after games.
Wankulukuku
This ground is best remembered as a fortress for Express from the mid-1990s to the early 2000s. The Red Eagles were indomitable at home in this period as they developed a culture of shooting down all that stood in their way.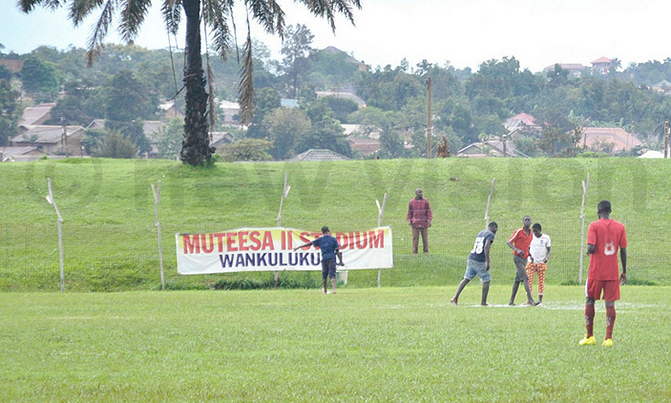 Backed by a fearsome Red Army that on many occasions even turned violent, Express games at home were in most cases foretold conclusions.
Kakyeka
Mbarara City has survived in the top flight because of their good home record. Even giants like Vipers and KCCA confess that the Mbarara trip is one of the most dreaded.
Mbale Municipal Stadium
Gangama FC in 1976 became the first upcountry side to win a major Ugandan trophy. Much as they beat Coffee in the final at Nakivubo, their rise largely had to do with their performance at home. Later on it was Mbale Heroes giving visitors a bloody nose. The most memorable of these was in 1999 when Heroes won the Uganda Cup.