Mike Nsubuga a resident of Katadde in Wakiso wants to start building a house on a 50x100ft plot of land which he bought in 2018. He asked our experts how far sh20m would take him to finish his two-bedroom house.
HOMES & CONSTRUCTION
For most employees residing in rental units, owning a home is one of, if not, the topmost priority. However, even with years of hard work, financial discipline and finesse, building a house is, often, a high mountain to climb.

Mike Nsubuga a resident of Katadde in Wakiso wants to start building a house on a 50x100ft plot of land which he bought in 2018. He asked our experts how far sh20m would take him to finish his two-bedroom house.

David Kireli a civil engineer says houses are built in different ways. There are tenement rooms, bungalows, villas and flats. Each of these requires different plot sizes. The tenement depends on the number of rooms to be built, and it remains the most flexible, compared to the flats that require large pieces of land.

Fred Lukoda a construction expert says it is possible for one to have a three-bedroom house with two bathrooms on a 50x100.

He says it's a good plot that would give enough space.

However, he reveals that sh20m is not enough to finish the shell and points out that the main factor he should consider is the selection of materials and choice of construction methods.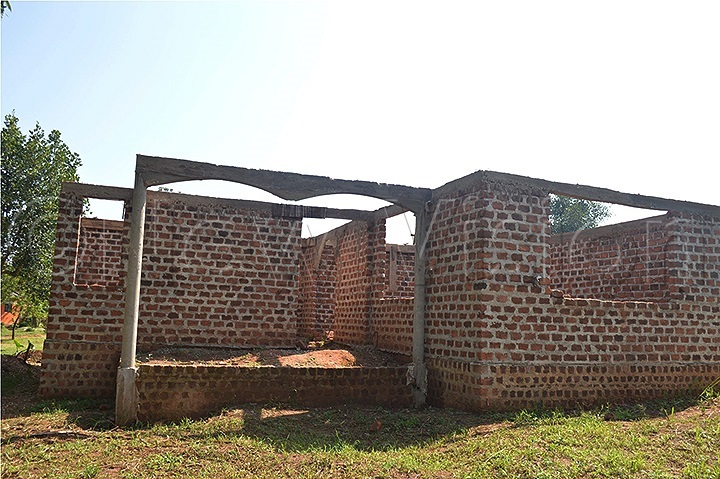 "With this kind of house, there are probably not many options for the method of building and the materials acceptable to this client might actually be limited."

According to Lukoda, there are materials that have to be on-site before construction can commence.

These include stones, bricks, cement, sand and gravel, which are important in the construction of the foundation. The workmanship at this point determines whether or not the house will be long-lasting.

Abdu Wahab Nyanzi an architect says with sh20m, he could go up to window level. This is on the assumption that the site is relatively flat and it will not require earth excavations and reinforced concrete works.

Nyanzi also talks of a system common in Europe of using recycled steel bars, burnt bricks and metal casements.

"On a daily basis, buildings are demolished and a lot of debris is disposed of. The client could start by looking around for such buildings to collect bricks or blocks, windows, roofing timber and doors.

"He could also use reinforcement steel bars from demolished sites for free because the person demolishing would have been saved the trouble of disposing them off."

He suggests using leftover sand from sites that are complete. Some people keep heaps of leftover sand in their compounds because they do not want to spend on carting it away.

With these salvaged materials and items he believes he could complete the house with the sh20m or a little more if he is disciplined.

He, however, believes this culture is yet to be adapted as people consider used materials beneath the class of homeowners. "To many, building a house is a status symbol and so they do not want to be seen involved in any activities that suggest otherwise.

Materials needed

Three trucks of hard-core stones each at sh300,000 (sh900,000)

He will have to pay for a trip of gravel stones at sh500,000

3 dump proof coarse rolls each at 60,000

2 rolls hoop iron at sh60,000 (sh120,000)

2 rolls of dump proof membrane each at sh70,000 (sh140,000)

2 trucks of fine sand each at sh500,000 (sh1m)

3 trucks of coarse sand each at sh500,000 (sh1.5m)

150 bags of cement each sh31,000 (sh4.65m)

12,000 bricks each at 150 (sh1.8m)

This makes a subtotal of sh10,670,000

But he will also have to buy:

2 hoes each at sh10,000

2 pick axes each at 10,000

A panga at sh10,000

2 spades each at sh10,000

10 mortal pans each sh6,000

2 wheelbarrows each at sh90,000

This makes a sub-total of sh220,000

During construction he will need:

4kgs of nails in 3,4,5 inches at sh5,000 each (sh60,000)

30 scaffolding poles each going for sh3,000 (sh90,000)

2 builder strings each at sh30,000

An anti-termite treatment at sh30,000.

Transport at sh150,000

Water sh150,000

Storage sh100,000

Professional fees including district plan approval (sh1.5m), labour at the site (sh3.5m) and miscellaneous (sh1m) bringing the sub-total to sh6.59. This exhausts the sh20m.