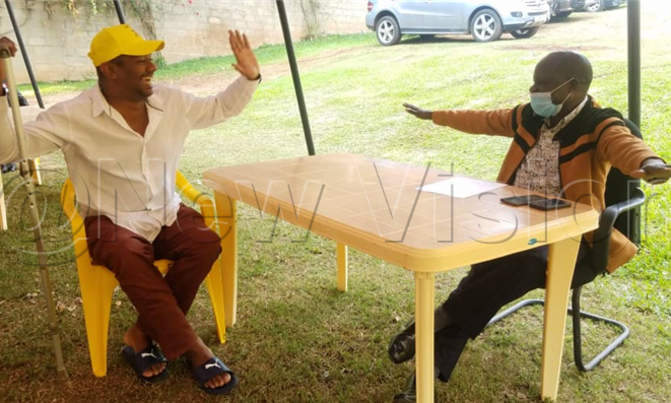 ELECTIONS | POLITICS | POLICE

Kampala - The National Resistance Movement (NRM), Chairman in Kampala Central, Salim Uhuru has asked the Police to restrain from using brutal means against the opposition meetings.

He made the remarks on Wednesday shortly after picking his nomination forms from the party headquarters were he had gone to pick his nomination forms the NRM vice chairperson seat in Kampala.

"The police should stop using brutal means to suppress opposition meetings especially during this election period because even most NRM members are freely meeting the electorate, and so should their counter parts," Uhuru said.

He added that opposition meetings that are under the COVID-19 guidelines should not be disrupted for they are lawful and the country under multiparty system.




.