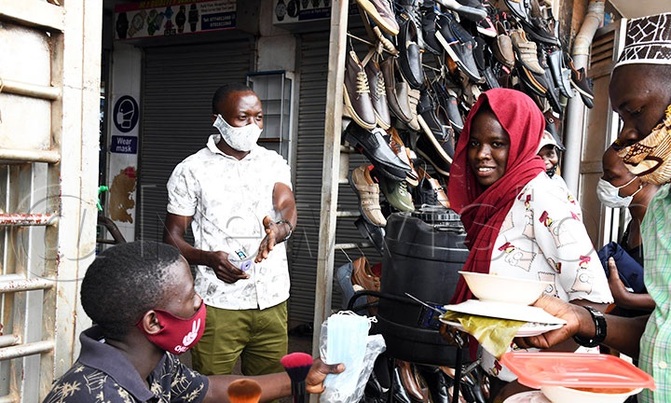 Majority of shoppers were entering without being checked or intercepted as the practice should be.
HEALTH | COVID-19
KAMPALA- Security personnel hired to man the entry and exit points of Kampala city arcades still found difficulty in enforcing the Standard Operating procedures (SOPs).

A tour around some of the arcades in downtown Kampala revealed a remarkably high increase in the number of street shoppers but majority, both in arcades and Kikuubo lane had disregarded the enforcement of healthy measures.

At Kikuubo Lane main entrance on Namirembe Road, Local Council volunteers who had been enforcing observance of the health procedures including checking for wearing masks and washing hands had given up.

Majority of shoppers were entering without being checked or intercepted as the practice should be.

The volunteers however complained that the government had neglected them and that they were not getting any support yet what they are doing was for the benefit of the entire country.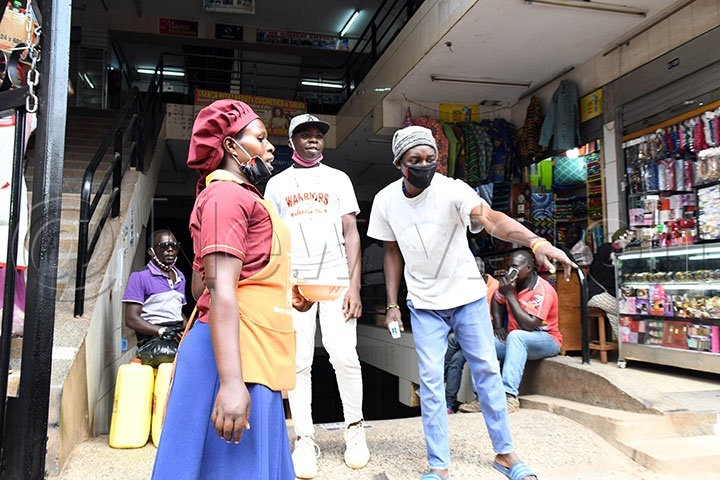 They needed soap, sanitizers and other items to enforce handwashing for people entering the busy business hubs.

They also complained that due to absence of strong enforcement measures, majority of people no longer want to wear masks or wash their hands and forcing them is becoming a problem.

It therefore remained up to individuals to do the needful.

Many entered freely and when some were asked why they were not wearing masks, they simply alleged that the coronavirus was no longer a threat in Uganda.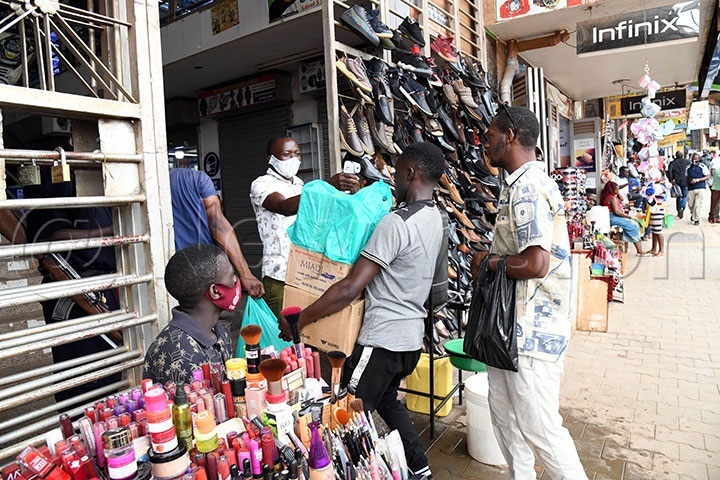 Ken Lukyamuzi, the vice chairman of Shauriyako Village however said enforcing healthy measures and manning the exit and entry points of Kikuubo Lane was a voluntary initiative.

He appealed to the government to support them if they were serious on enforcing the SOPs.

Elsewhere on the streets, people moving and those shopping were not wearing masks. Some were seen interacting in groups ignoring the social distancing measure.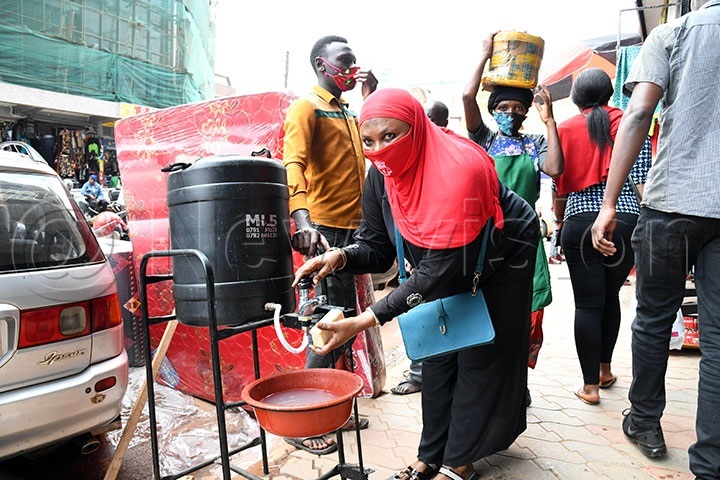 Alfa Mbusa, a security guard at Annet Arcade along Ben Kiwanuka street who was manning the entry point said since they opened up for business on Tuesday, he had been trying to enforce healthy measures but their customers were hard to abide by the directives.

He said a team of three men at the entry were pushing back people without masks and they seemed surprised to be reminded to put them on.

He said some of them chose to walk away, which implied that they either did not have the masks or never wanted to wear them.

He added that although they had installed water washing points at the entrance to the arcade, many refused to wash their hands.

"We are always pushing back people without masks and those who refuse to wash their hands, some want to force themselves inside," he said.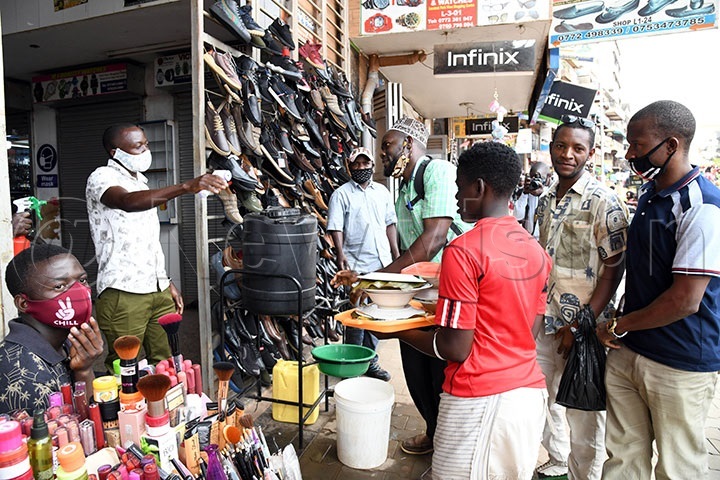 He was seen pointing the temperature gun towards people entering the arcade but many could not wait for their results, indicating that they did not have interest.

At Park Enkadde Arcade, a security guard, Ronald Orike however said he too faced the same problem, always insisting that whoever enters the arcade must wear a mask.

"Wearing masks is like optional to many people. They come here and you have to remind them to put them on," he said.

At Park View Arcade, two security men kept busy throughout, blocking people from using the exit point as the entrance and at the same time enforcing wearing of masks, washing hands and measuring body temperature.