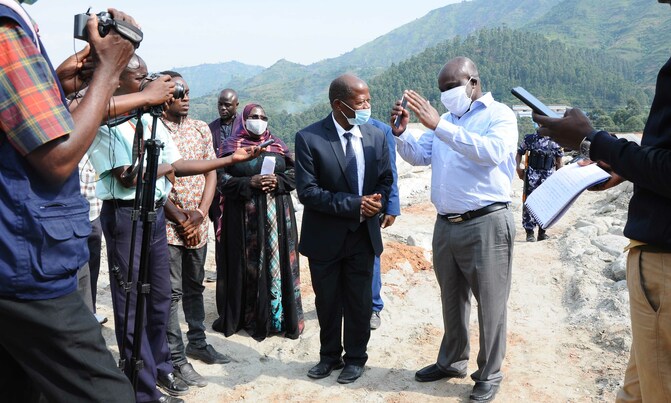 FLOODS | KASESE | SCHOOLS
It all started with thunder. Loud and heavy sounds started emanating from the far end of mountain ranges, and the people in Kilembe villages knew the rivers' floods were about to sweep their homesteads away.
A number of them scampered to the upper parts of the hills, with others steering clear of the river banks. They had been the same case in 2011, 2012 and 2013; with rivers leaving the communities on the Rwenzori mountain ranges always devastated, in Kasese; a town north of Lake George in the Western Region of Uganda.
But this time around, it was not only R. Nyamwamba at it. There were three other rivers; Mubuku, Nyamughasana and Lhubiriha, which on Thursday, May 10, this year; tore burst their banks and the gushing water swept through villages, putting lives of hundreds of people in Kilembe and the neighbouring villages at risk.
As the floods wreaked villages, they swept off eucalyptus forests, homesteads, schools, and gardens. Rubbles as big as the size of small cars were moved down the stream, leaving a trail of destruction. A total of 11 schools were affected, based on the local government and the survey by New Vision's team which visited the mountain ranges.
It is estimated by the district that over 5,000 primary and secondary learners about 110 teachers in these public schools will have nowhere to go, should schools resume before the construction of the affected schools is done.