URBAN FARMING | LOCKDOWN
Many are decrying the lockdown, but it has been a blessing in disguise to some people such as Maria Nakanwangi an administrator at Uganda Bureau of Statistics. The mother of five children is yielding fruit from her backyard garden she started since the lockdown was imposed.
Nakanwagi plants rosemary, grapes, Matooke, beans and tomatoes in the small piece behind her house.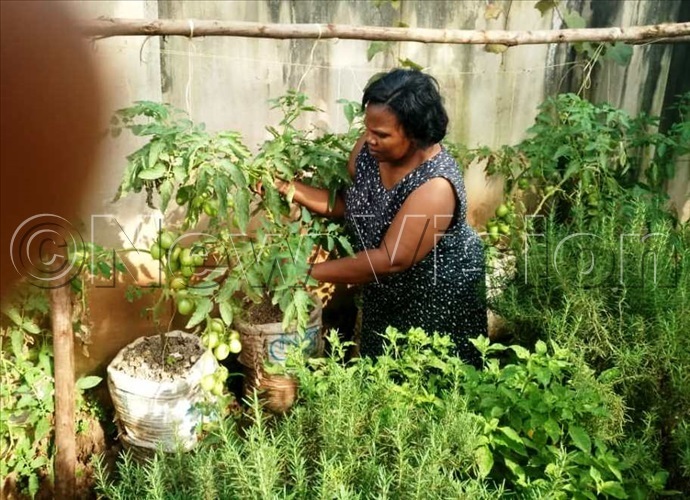 How she does it
Nakanwagi gathered logs from the neighbourhood to make sizable gardens out of them. In here, she plants strawberry seed and beans. In the old sacks, she grows in tomatoes.
"I mixed soil with manure and allowed it to rest for a week before putting it in the different gardens," says Nakanwagi.
She says, doing this kind of work while in the lockdown has kept her busy and today. Nakanwagi believes her food basket will never be empty, even after the lockdown is lifted.
"I will always create time for backyard gardening, so that I don't have to spend much money buying food from the market,"says Nakanwagi.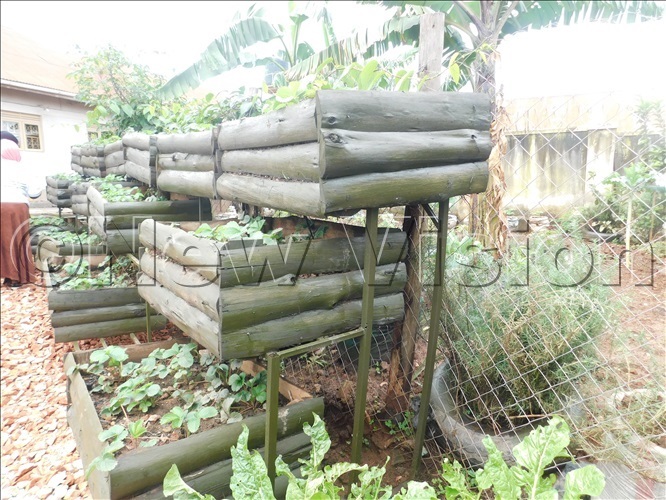 Getting skills
She attributes her eduring efforts to her parents. While growing up, she helped her parents in the garden. These included digging, weeding, planting and even help out during harvesting.
This gave her the skills she is applying in her backyard garden today.
She adds that another aspect that shouldn't be forgottenis watering the crops. She does this with her children.
Nakanwagi notes that with backyard farming, she has been able to save money she would have used to buy food from the market.
She implores the public try backyard farming so as to save a penny.