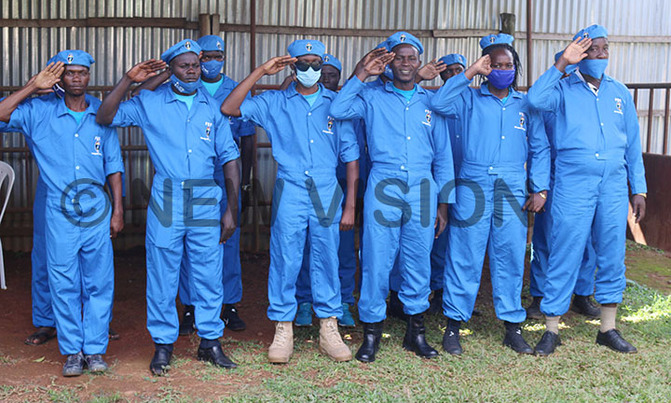 POLITICS
Police have warned the Forum for Democratic Change (FDC) to desist from recruiting youth groups in the guise of safeguarding votes in 2021, general elections.

The Kampala Metropolitan Police Commander, Patrick Onyango, says, the work of keeping law and order in the country is only a responsibility of the Police not for any political party.

"We call upon FDC to disband any youth group that has been put in place to safeguard votes in Kampala," said Onyango.

He added that FDC need to disband all its groups that have been put in place including Lubaga United Youth Brigade.

On Saturday, FDC's Dr. Stella Nyanzi launched a group that comprises of male and female youths, claiming they are going to use them in combing for support and safeguarding their votes.
The Group leader, Habib Buwembo, said they have started with Rubaga division, but the recruitment is going to be extended to the remaining divisions, that forms up Kampala city.
"Plans are in high gear to recruit more, even groups in Kawempe, Makindye, Kampala Central, and Nakawa, and in each division, we need over 2000 youths," said Buwembo.
He added that, after Kampala, they intend to recruit in other districts including; Wakiso, Mukono, Jinja, Mbale, and others.
The first youth group was launched in Mutundwe, a Kampala city suburb, on Saturday, in Rubaga division, by the renowned activist Stella Nyanzi.
Nyanzi promised to render support to the groups, which she said, will play a vital role in providing security to the party activities.
With the existence of the United Forces Brigade, Nyanzi, said, they will not give anybody a chance to block their activities or rig their votes during the elections.
"The good thing is we do not have guns. Our fight will be verbal, this has given me more momentum to push on with my political career," she said.