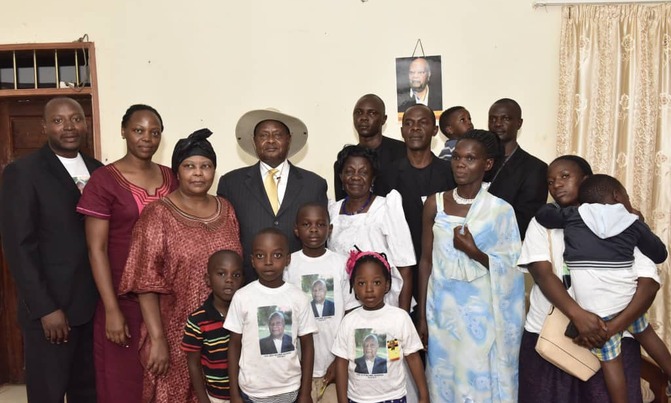 The events at House 49 are put in better perspective by Beth Maumbe, then a primary school teacher, wife and mother who was forced to become a fugitive, abandoning her home and young children.
FLASHBACK JACKMAUMBE HOUSE49
In the 1970s, a group of students, organised into study groups by Dani Wadada Nabudere, later formed a rebel movement against the Idi Amin dictatorship.

One of the students Chepkongin Ndiwa Chemaswet, later a FRONASA veteran authored a document before he died in which recounts events of how the group met Yoweri Museveni while regrouping in Mbale and how the now President of Uganda narrowly survived a shoot-out with government soldiers at the Maumbe residence in Mbale.
We bring you his narrative corroborated in an interview our writer had with Beth Maumbe, wife to deceased veteran fighter Jack Maumbe Mukhwana.

In 1966, under the leadership of Bartek Sam Sakajja (RIP), former students of Kabwangasi and Nyondo Teachers College formed study groups, and working with Dani Nabudere, Chango Macho, Magode Ikuya and Natolo Masaba, they distributed revolutionary reading material to institutions of learning.
Following the overthrow of Apollo Milton Obote by Idi Amin in 1971, Chemaswet together with Maumbe Mukwana and other members of the formed groups from Elgon and Bukedi regions moved to Nachingewya Gorilla Training Camp in Tanzania under FRELIMO command.
They later moved to Northern Mozambique before returning to Dar-es-Salaam. They then joined the FRONASA struggle in Bukoba, Tanzania.
It was while at Bukoba that they met combatants of Kikosi Malum commanded by Museveni and others. However, security forces in Tanzania rounded them up and moved them to Tabora to be registered as refugees.
"While at Tabora Police Station, led by Museveni, we refused the idea of becoming refugees while Kikosi Malum accepted to be registered as refugees. We decided that Museveni sneaks out of the police station to communicate with the prime minister.
Museveni stepped on my shoulder and jumped over the wall," Chemaswet narrates.
Museveni later returned and negotiated their release. "We were allowed to move to Dar-es-Salaam and booked in different hotels with instructions from the Tanzanian government to leave the country in two weeks," he adds.
When they returned to Uganda, a meeting at the residence of Zubairi Bakari resolved that the fighters return to their regions to recruit more fighters.
"The recruitment in Sebei was easy because of the existing study groups we had established. I went with Comrade Rwaheru up to Kaptum where we recruited three comrades Henry Musobo, William Kaphakan Bukose Ngeywo (RIP) and William Twoyem Namakasa (RIP), who joined Bunya Forest Training Camp in Mayuge," Chemaswet says.
It was not long before information about the training camp at Bunya leaked to Idi Amin's forces and the camp was attacked. Assisted by Maumbe Mukwana, the trainees escaped to Busiu in Mbale. It was while at Busiu that they heard about the attack on their commander Museveni and others at House 49 in Maluku Estates, Maumbe's home.
On the day of the attack at House 49, Maumbe with William Bukose Kapnakan (RIP) were in Bunginyanya on their way to Maluku when they received news that Maumbe's house was under attack. Maumbe was driving a lorry belonging to Masaba which they abandoned at Nkoma, following an exchange of bullets with soldiers that had mounted a road block.
Two soldiers were killed in the exchange. Later, Masaba was arrested and taken to Makindye where he was killed.
Maumbe escaped through Mt Elgon to Kenya while Bukose hid at his father's home at Namusi.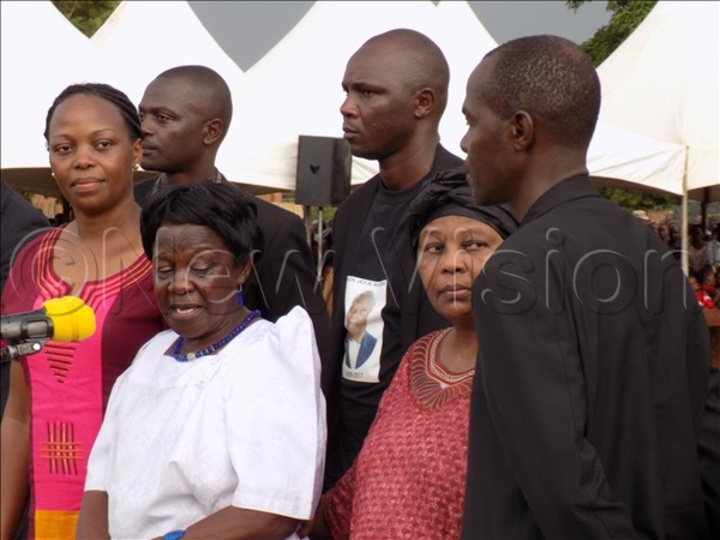 The accidental revolutionary
The events at House 49 are put in better perspective by Beth Maumbe, then a primary school teacher, wife and mother who was forced to become a fugitive, abandoning her home and young children.
Ms Maumbe narrates that on Monday, January 22, 1973, she welcomed a group of students to their home, House 49 in Maluku Estates in Mbale town where she lived with her husband, an ideology teacher and a businessman.
This was another one of many meetings that the students had held as part of a group undergoing ideological classes under the instruction of Nabudere. She recounts it being a Monday evening because she had just returned from school.
"Back then we left work by 4pm so I got home around 5pm since it took me between 30 minutes to an hour to reach my place. As I was settling in, I heard a car park outside and three young men, who had become regular visitors alighted.
"As I welcomed them, one of them, who was fond of me confided to me that they were very hungry and asked me to prepare them tea. This was one of the regulars, Yoweri Museveni. The other two were Martin Mwesiga and Wuku Kazimoto," she says.

"My husband was not yet home, so I told the young Museveni that I had no charcoal with which to boil water for tea. He gave me sh20 and asked me to buy charcoal as well as snacks. Sh20 was a lot of money then."
Ms Maumbe recalls seeing soldiers speaking to her husband's brother who lived in a house nearby. Out of concern she decided to alert her guests about the soldiers in the estate asking questions.
"We, however, did not take it seriously, thinking it was a routine operation. As I stepped out of the house again, I noticed that the soldiers were walking towards our house and I went back inside. Their leader whom I could tell was a sergeant because of the red ceremonial belt he wore across his chest, knocked," Ms Maumbe says.
The soldier asked about the driver of the Volkswagen that was parked outside her house.
"I told him we had some visitors who had come to see my husband."

He asked that the visitors come out of the house and identify themselves. When they told him they were students, he asked who owned the car they were driving. At which point he ordered them to kneel down in Swahili.
Ms Maumbe recalls that two of them knelt except Museveni who ran away, prompting the sergeant to order one of his soldiers to chase him. Gunshots were heard in the direction where Museveni had run and shortly after, the solider who had gone in pursuit came back holding his bleeding arm and told the commander that the other person who had taken off was an enemy and had a gun.
The sergeant then ordered for the immediate execution of the two who were kneeling down.
"As they were being shot, the realization that my life was in danger hit me. All this while, I was standing in the doorway holding the Sh20 meant to buy charcoal. I immediately took to my heels, running as fast as my feet could carry me towards Maluku Primary School," Ms Maumbe recalls.
"As I looked for where to hide, I remembered that I had left my babies at home. Also in the house was a relative, Patrick Namatiti Bukeni, who had come to Mbale town to wait for a bus to Kampala where he was meant to connect to Kako Secondary School in Masaka to begin his Senior One."
In an interview with a local newspaper after the burial of Jack Maumbe, Bukeni, now a retired civil servant, says he escaped through the back door at the time the scuffle ensued between the three visitors and the soldiers. He recounts that he escaped into the crowd and later took a bus out of Mbale.
Several narratives have it that Museveni escaped on foot through Bugema, and managed to cross into Kenya.
Ms Maumbe says chaos ensued in Mbale, with lots of shooting and several people were arrested while others were killed.
"I later went to Busamaga where my sister, who is now deceased, lived and she hid me in a cave in Budwale. There was a notice out for my arrest and a ransom over my head. President Amin had ordered for the arrest and immediate execution of the occupants of House 49, who he had branded as rebels," Maumbe says.

"At that time, there was a lot of chaos in Mbale as soldiers mounted road blocks, beat up people and randomly executed others. After about a week in the cave in Budwale, my father sent a group of youth who escorted me towards the Kenyan border. We then got to Namutembi in Bubulo, I assured my escorts that I was safe since I had grown up and studied in the area," she narrates.
"In Namutembi I went to hide at my paternal aunt's house for several days, not even her husband knew I was there. Her name was Juliana Mandu."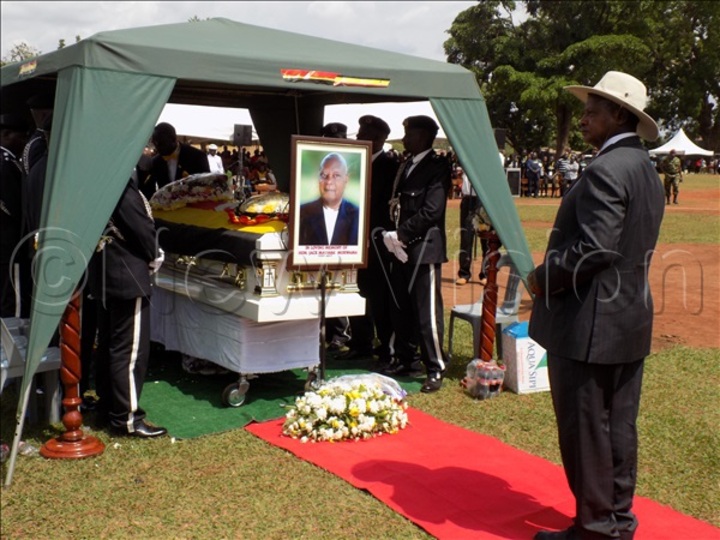 She was later smuggled out by her brother who worked a night shift at Tororo Cement to Kitare in Kenya where her grandfather lived.
She later travelled back to Uganda and on advice from her cousin, a soldier, she surrendered herself to Ugandan authorities. It was reported that guns had been found in the vehicle that Museveni and his colleagues had abandoned at the Maumbe residence.

"I mastered the courage and walked to Mbale Central Police Station where I told the policemen who I was and that the whole time since the fateful day I had been at Uhuru Park looking for my children. I told them that I had no idea where my husband was. I was interrogated about the visitors who had been at House 49."
"The Police officers, sympathetic as they were about my plight, contacted the army at Bugema barracks in Mbale, near Maluku who immediately sent soldiers to pick me up," the revolutionary who later served as Resident District Commissioner until 2018, narrates.

She recounts that from Bugema she was taken to Makindye and held with other prisoners for weeks. She was later joined by her father and an uncle, but upon establishing that her father was not involved, he was released.
After weeks of inhuman treatment that involved cleaning up holding cells after prisoners were killed, Maumbe managed to secure lenience from the soldiers who allowed her cousin, a government employee, to vouch for her release.
She reconciled with her family, while her husband continued with the revolution alongside Museveni until the government was over thrown by the NRA in 1986.