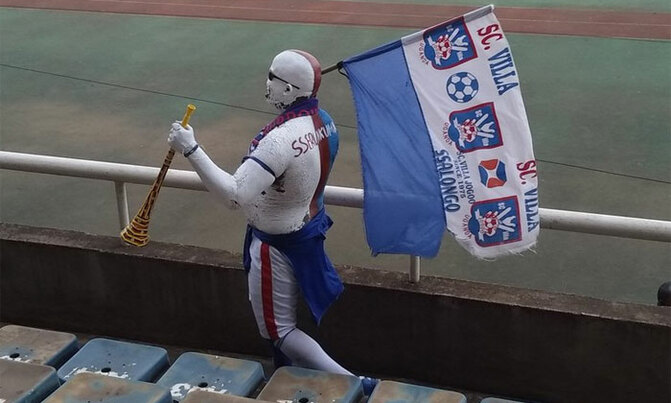 The story of their formation is a strange and interesting one
SC Villa is Uganda's most successful club, having won more laurels than any of the other Ugandan football clubs. They have won 16 league titles and nine Ugandan Cup titles.

The story of their formation is a strange and interesting one and is full of exciting and agonising memories but above all, it is generally a story of success.

The real origin of SC Villa alias Nakivubo boys was not formal. It happened that the department of Community Development established a social center ant Nakivubo for the benefit of World War 11 veterans. The center established in the early '50s was called Muzzanganda which could mean 'bringing relatives together,"

It was at this center that several sports such as football, boxing, athletics, drama were introduced. Children of surrounding areas could gang together every evening to play football.

For many years Nakivubo Boys Club remained a nursery where young talents started their career and upon maturing, they could move to well-organized teams like Bitumastic, Coffee, Police, Army.

But Express FC godfather the late Jolly Joe Kiwanuka paid more keen interest and transformed the team into Express' second team.

Some of the starts then that went through the side included Joseph Kabundi, Ali Ssetuba, George Mukasa, Fred Ssekasi, Moses Matovu (of the Afrigo Band), Ashe Mukasa, Sam Tamale Kapeera, Shaban Mwinda, Joseph Kabundi, and Stephen Wasajja; many of them now deceased went to become club officials and or coaches.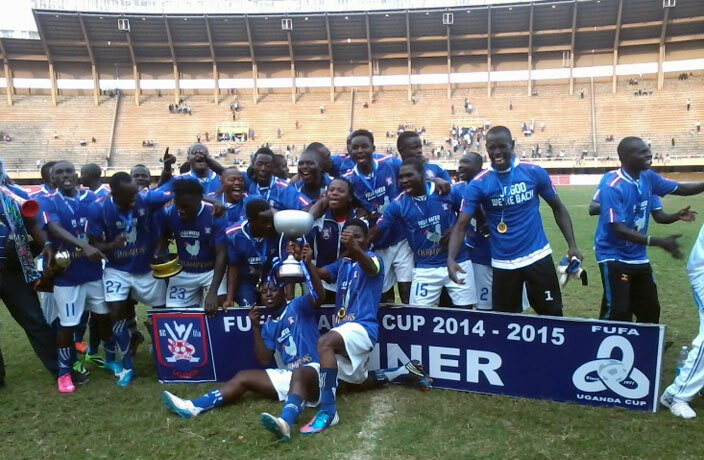 In 1967, when the idea of introducing a national league came up, Nakivubo Boys tried their luck, joining the Mini League from which First Division teams in Kampala would be selected. The Nakivubo Boys most of whom were below age lost all matches including a 9-1 defeat to Express.

Express's side at the time included big names like Joseph Masajjage, Lukwago Snr, Frank Mwone, Ibrahim Dafala, Alex Oundo, Ali Kitonsa among others.

But Jolly Joe wooed 8 players to Express, with the rest of the exodus moving to newly formed Bata FC in 1969. The exodus was led by former SC Villa secretary (the late Edward Luiymbazi Mugalu).

From 1969-1975, Nakivubo Boys only existed in name. It was not until 1976 that an impromptu meeting at Wembley decided to reactivate the club. Several young boys from Chicago FC were mobilized to join the veterans that were also joined by several unlicensed Express FC reserves.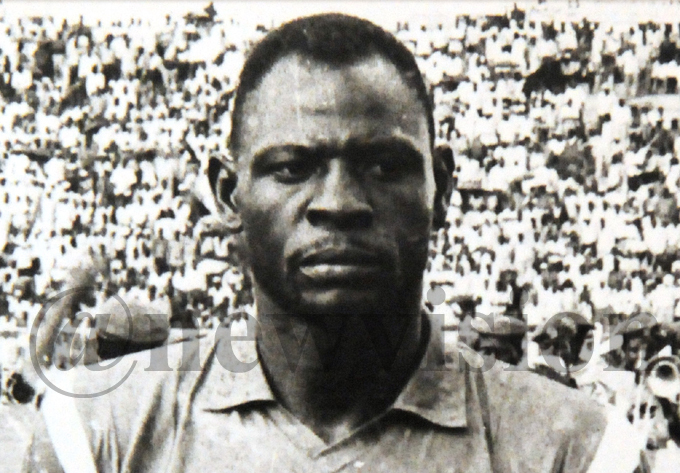 When self-styled disciplinary army officer Abdul Nasur who was National Council of Sports (NCS) chairman banned Express in 1976, players such as goalkeeper Fredrick Lukwago, Fred Ssekasi, Sam Tamale decided to return to Nakivubo Boys. Not more than five former Express players were allowed to join the same club.

Another group of Express players joined Volcano FC, so fans were split into two groups; others boycotted football. After recruiting more players in 1978 such as Kennedy Mutanda, Ismail Kirungi, and Edward Ssekisaka, Nakivubo Boys achieved promotion to the Super Division.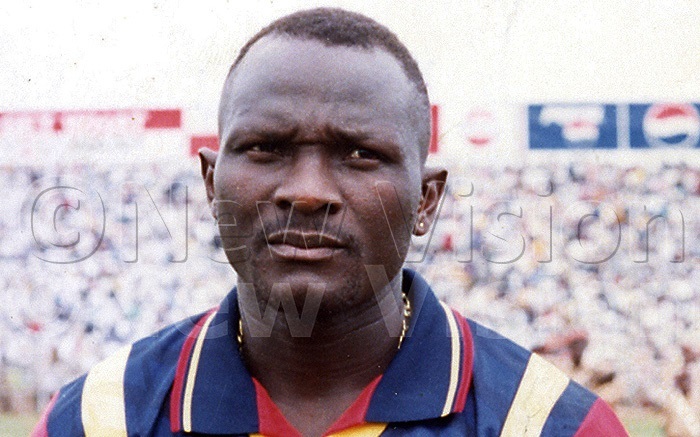 During their maiden season in the top ranks in 1979, Amin's government fell and Express resurrected. However, officials could not agree on a merger because Nakivubo too had become of age.

Officials such as Faisal Ddamulira, Fred Ssebatta (Patrick Kawooya's young brother), Fred 'Guy' Kawuma, Mugalu Luyimbazi, and Eriab Kamya among others had worked tirelessly to keep Nakivubo Boys afloat.

In 1978, former Express treasurer Patrick Kawooya decided to join the Nakivubo Boys and was instantly elected chairman. Since his election, he was the driving force behind the Nakivubo Boys, who went on to become Nakivubo Villa in 1980 before turning to SC Villa in 1981.

By 1982, Kawooya had recruited both experienced and young upcoming players like Sunday Mokiri, Jamil Kasirye, Jimmy Kirunda, Paul Hasule, Godfrey Kisitu, Rogers Nsubuga, Shaban Mwinda, Ronnie Vvubya, Sam Mubiru among others.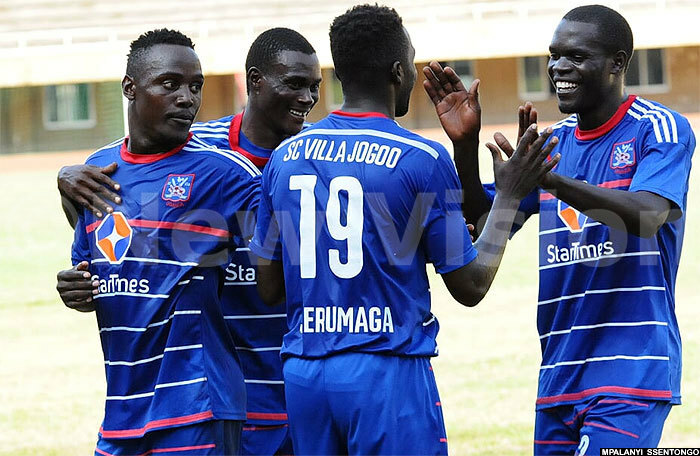 In the first thirteen years of premier division football, Villa had won the league seven times and the Uganda Cup four times. They became the first team to win the league unbeaten in 1982. They were also the first Ugandan club to clinch a local double, in 1986. That record was extended to six 'doubles' in 2002. From 1998 through 2004, they won seven consecutive championship titles.

In 1991, Villa reached the finals of the Sekou Toure Cup (Africa Club Championship) and lost to Club Africain of Tunisia, thus becoming the second Uganda club to achieve the feat after Simba who reached the finals in 1972.

Villa was also the champions of the East and Central Africa Club Champions in 1987 and runners up in 1991. They also reached the quarter-finals of the CAF competitions three times, semi-finalists once and finals once in the '80s and early '90s.