Fishermen decry scarcity of boat-building timber
Men repairing a boat at Masase landing site in Jinja city.
FISHING | BOATS | LOCKDOWN
Fishermen at Masese landing site in Jinja district have decried the scarcity of timber used for building and repairing boats.
The timber is imported from the Democratic Republic of Congo (DRC) .
Azedi Bakaki, who builds boats, said the scarcity has affected the fishing industry.
He said many boats that have been grounded since the lockdown started, have started rotting, thus the need for repair.
"When boats are grounded for long, the wood rots, which affects their lake-worthiness," he said.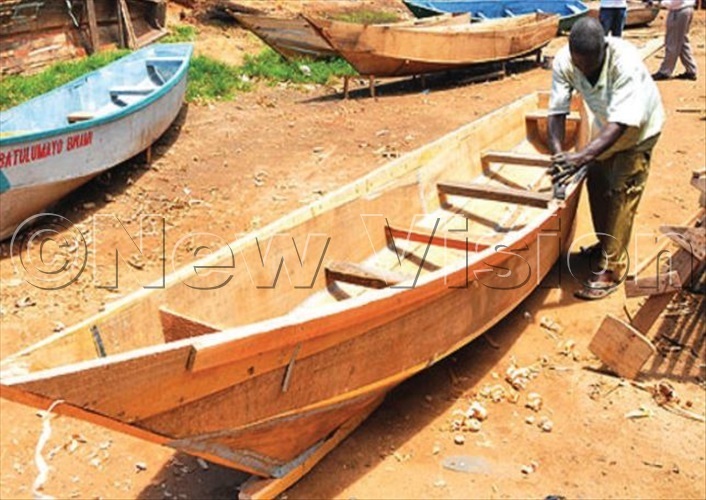 Bakaki said boat building and repair needs special timber, but they cannot get it because the border is closed.
He said many fishermen, who have been out of the lake for four months, cannot afford new boats. New boats are said to cost about sh35m, while their repair goes for sh9m.
Bakaki said due to the scarcity of raw materials the repairs, which were supposed to last two days, will last a week.
"We need the Government to open the border because once the timber is imported, we can buy it from Kampala," Stephen Mengo, who owns three boats added.