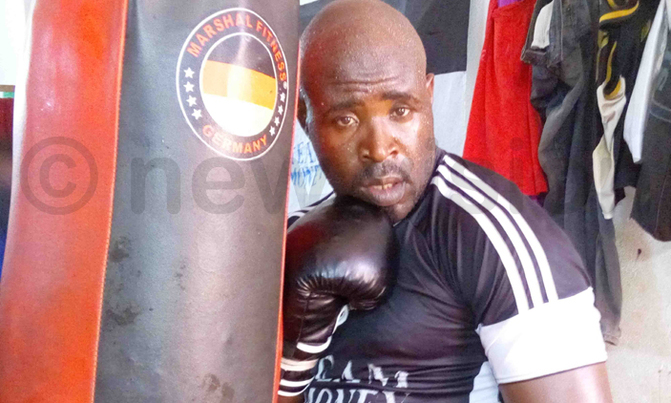 After a successful 15-year career, he is set to retire with the Africa Light Heavyweight title
Very few boxers end their careers at peace despite a glittering career.
Since returning from the 2002 Commonwealth games in Manchester Joseph 'Joey Vegas' Lubega still remembers President Yoweri Kaguta Museveni's pledge to build him a house.
The Manchester games Lubega to prominence after only him and Mohammad Kayongo returned home with medals — two silvers — from a team of 20 athletes.
"I am hurt to hang my gloves with a concealed house promise. I tried so hard from the days of then former state sports minister Henry Okello Oryem but all was in vain," Lubega notes.
Lubega moved on to professional boxing after the 2004 Olympic Games in Athens.
"I failed to get a medal in Athens, but I got contacts to join professional boxing in United Kingdom" Lubega notes.
After a successful 15-year career, Lubega is set to retire with the Africa Light Heavyweight title, a crown he has defended since 2012.
But his career crowning moment came in September 2012 when he lifted the vacant WBC International Light Heavyweight title.
"I was lucky with the magic 4th round KO. Away from home, the crowd was against me but I had belief," Lubega recalls with a smile.
He however lost his crown to Ryno Liebenberg in March 2014 in South Africa.
"This was supposed to be a life-changing fight for me. If I had won this fight I, was heading to USA for a mega $3million contract, perhaps I would be a far well-off former WBC champion," he adds.
At the age of 38 he would have loved to throw in one more professional bout but with the current COVID-19 pandemic, he looks forward to helping youngsters in boxing.
"Upcoming stars should stay disciplined and focused. If all goes well, I will start a gym and help out the rising professional boxers to gain meaningful professional fights abroad," he says.
Lubega is a father who resides in Kabaganda village, Kiteezi sub-county in Wakiso district where he practices piggery. He also deals in auto spare parts in Kampala.