"My landlord chased me out of the house and confiscated all my household goods"
The famous Kampala gym franchise, University Of Pain on Monday delivered financial aid to evicted bodybuilder, Geoffrey Lubega.
Lubega who is the reigning Mr Kampala bodybuilding champion was days back seeking financial support after he was evicted by his landlord for failure to clear his rent arrears that accumulated during the lockdown totaling to sh750,000.
On behalf of the proprietor Reuben Roberts, one of the coaches at the gym only identified as Milton handed Lubega basic needs worth sh500,000 and sh1m in cash to cater for his rent.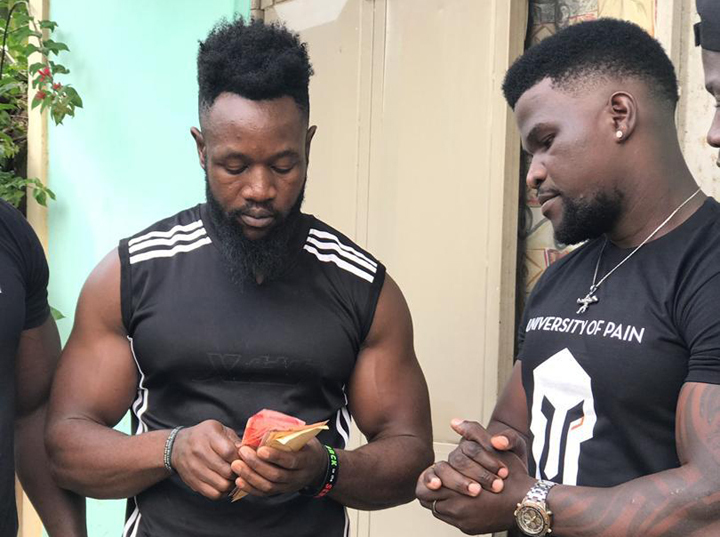 The basic needs included soap, cooking oil, rice, maize flour, sugar, salt, milk, and eggs.
"My landlord chased me out of the house and confiscated all my household goods. I had no option but to transport my lovely woman and our two kids to my grandmother's place in the village.
I was also forced to seek shelter at my friend's rented house in Busega as I plan for the next move," said Lubega who was all smiles.
"I'm also thankful to the management of Vision Group that they were the first to let the world know about my troubles," he added.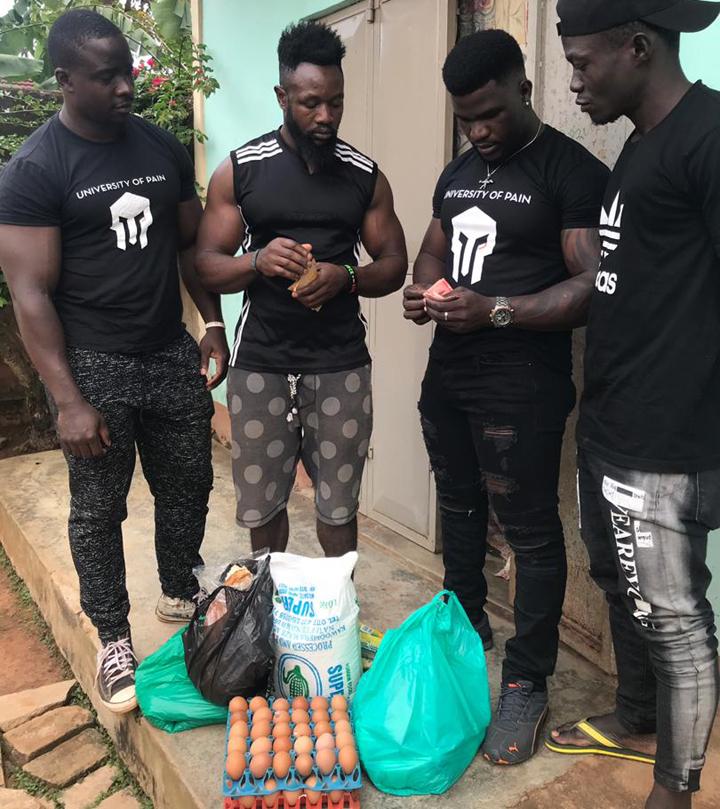 Before the lockdown, Lubega used to run a shoe vending business in St Balikuddembe Market commonly known as Owino, but since then, he has been at home following lockdown that was put in place to help curb the spread of the coronavirus.
"Let me use this opportunity to ask the government and the President to consider our pain. Gyms, nightclubs, and bars need to be open otherwise there are many bodybuilders and bouncers out their suffering for lack of what to eat since their workplaces were closed in March" said Milton.
He added that the University of Pain franchise has for the past months supported close to one hundred bodybuilders with cash and basic needs but they need more support from The Uganda Bodybuilding and Fitness Association, Salim Saleh, Maj. Gen. Elly Kayanja and other well-wishers.