"If you notice a change in oil and fuel consumption of your car engine then just organize with your mechanic to check your engine and if possible have an engine overhaul done for a good fuel and oil consumption."
There is an unwritten rule about cars - when in doubt always ask. Richard Musoke, who drives a Toyota Harrier, which he bought from a friend last year, learned that rule the hard way recently.
Musoke says before he bought the car, he was desperate to own one. When he heard that his friend was selling the Toyota Harrier, all he did was ask how much.
When he got to know the price, he simply emptied his savings account and bought the car. Little did he know that the car had got an engine knock.
When he started driving the car, he noticed that certain things were not working well. He felt that the car had low pulling power and noticed that it emitted abnormal dark-colored smoke from the exhaust.
When he took his car to the mechanics, he was told that his engine had issues and he was asked to have an engine overhaul service done to his engine, something he didn't have knowledge about.
Since he had no idea, he decided to take his car to other mechanics who told him the same thing. At this point, he had to come to terms with what the mechanics had told him. To salvage the car, he needed to do an engine overhaul.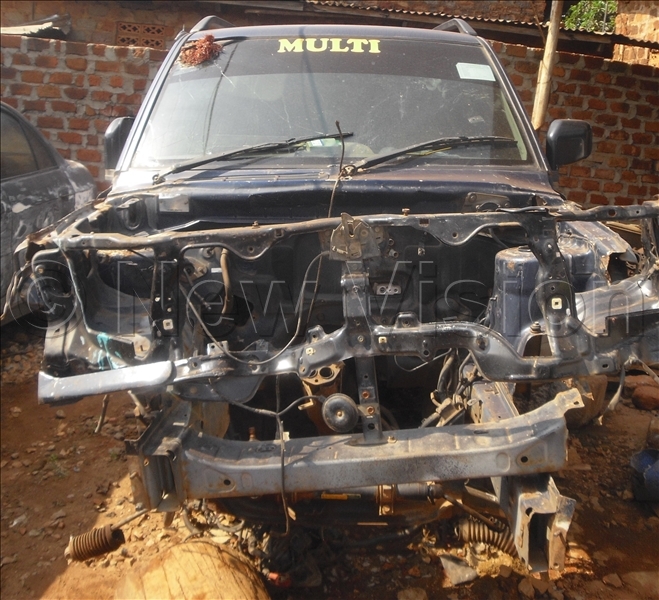 "This cost me a lot of money, but at least it saved me the trouble of having a bad driving experience on the road. I regretted not checking on the car engine functionality before buying the car, but like any other person, when you get excited, you ignore paying attention to necessary thing and you instead focus on the minor ones," Musoke says.
What is an engine overhaul?
Umar Kasujja, a mechanic at Oxford Auto Centre describes an engine overhaul as giving your engine new life.
He says this involves sleeving the engine block, replacement of piston rings, replacement of pistons depending on their condition, replacement of piece bearings, main bearings, decarbonizing cylinder head, and replacing the engine gasket among other things.
How do you know that your engine needs an overhaul?
When the air cleaner needs cleaning/replacement.
Kasujja notes that an air cleaner is the engine's defense as it stops dirt and dust from entering the engine because these could damage it.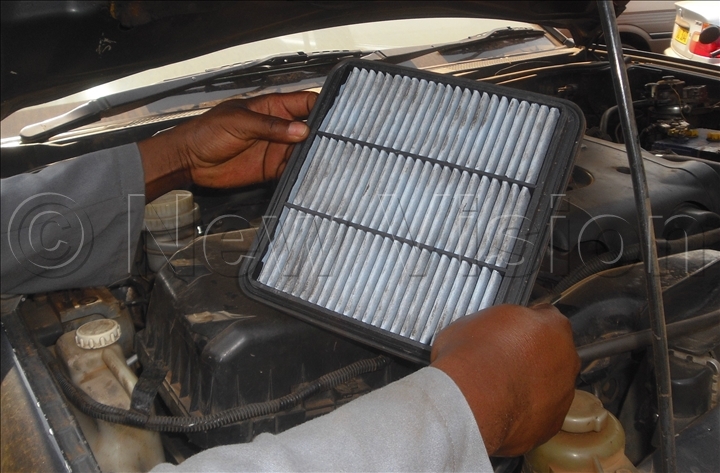 Kasujja says that incase an air cleaner gets too dirty to carry out its obligations, it should be cleaned to save the damage it could cause the engine.
He notes that cleaning the air cleaner should be done after every 3000km and this is done when a motorist takes his car for service.
"Car manufacturer state that air cleaners should be replaced after every 40,000km but the fact that Uganda has poor road and the weather conditions are also not friendly, coupled with bad roads and dust that keeps increasing all the time, air cleaners should be changed before they get damaged completely, "he says.
"Failure to blow your air cleaner, or have it changed when it cannot perform its work, puts the engine at risk of getting damaged. When this happens, a motorist will definitely have to consider doing an engine overhaul," explains Kasujja.
Low pulling power
Kasujja notes that many times when motorists are driving and notice low pulling power, many rush to think that they don't have enough fuel. On further investigations, they realize that their cars have issues with the engine. "This means that a motorist is experiencing compression loss and this can be fixed best by having an engine overhaul, "he says.
Fast engine consumption of oil and fuel
Kasujja notes that investing in car fuel and oil doesn't come cheaply. However, if you notice a change in oil and fuel consumption of your car engine then just organize with your mechanic to check your engine and if possible have an engine overhaul done for a good fuel and oil consumption.
Abnormal smoke
Moses Kayiira a mechanic at Bakayiira diesel garage notes that many times when an engine needs to be revamped, it produces different kinds of smoke like the blue smoke which signifies oil consumption taking place in the engine. At this point consider having an engine overhaul done to your car.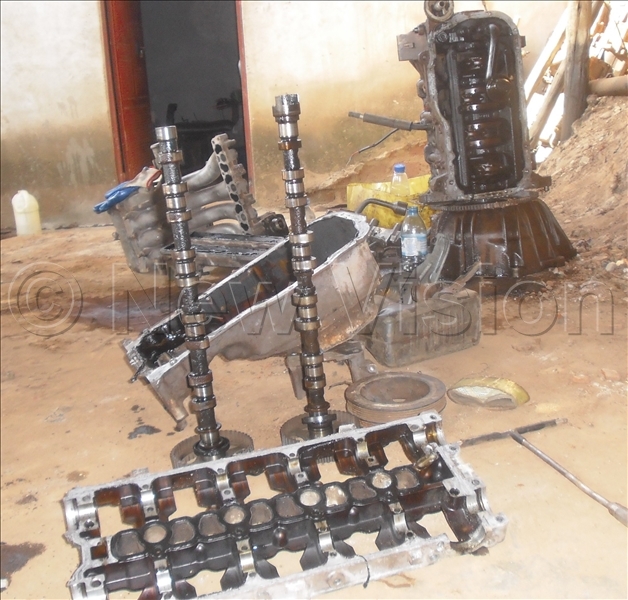 Black wetsuit in the exhaust pipe
Kayiira notes that while driving many motorists see black, grey smoke coming from their car exhaust system. This is not normal and it's a sign that oil is burning in the engine. This reduces the effectiveness of the engine. To stop this from happening check on your engine value seal and piston cylinders but if possible have an engine overhaul for the best driving experience.
Noise coming from the engine
Kasujja notes many times motorists notice noise coming from their car engines but very few pay attention to the noise and this damages the car engine more.
"However, if you notice that your car engine produces some noise, consider having it checked and if the noise persists, have an engine overhaul to give your car engine more life, "he says.
Cars that have engine overhaul done on them
Kasujja notes that usually when a car gets an accident, the owner considers having an engine overhaul so that he can have the car functioning well on the road.
He adds that even people who have driven their cars for over 10-15 years usually have their engines overhauled.
Kayiira notes that with an engine overhaul, a motorist is guaranteed more than 5-10 years of good driving experience.