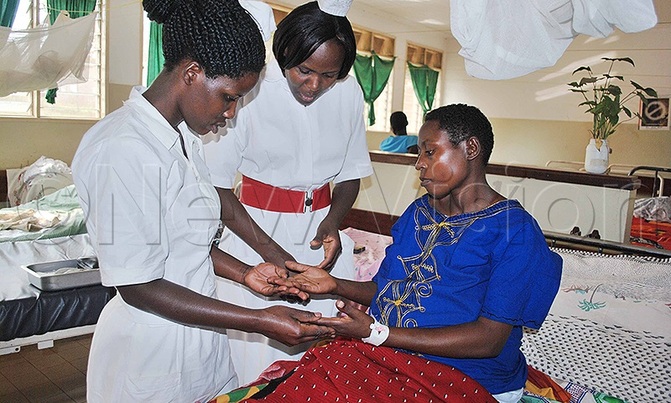 Monthly reports reveal that 92 pregnant women died in January and February. However, in the month of March, the numbers increased to 115.
HEALTH MATERNAL DEATHS
Hospitals registered an increase in the number of mothers dying during childbirth at the beginning of the lockdown. Monthly reports from health information division at the health ministry reveal an upsurge in the number of women who died during and after delivery. According to the records, March registered higher numbers compared to February and April.

The report revealed that 92 pregnant women died in January and February. However, in the month of March, the numbers increased to 115.

In April 2020, the number of deaths dropped to 96 with Kampala district leading with 18, followed by Kyankwanzi district recording nine cases, Arua and Mbale districts registered five maternal deaths each while Hoima and Masaka districts recorded four.

Districts of Gulu, Kabale and Mubende registered three maternal deaths each while Kasese, Luwero, Mayuge, Mityana and Nebbi lost two mothers each.

Dr Joyce Moriku Kaducu who is the minister of state for primary health care attributes the spike in maternal death to stringent COVID-19 guidelines.

"Preventive measures that were meant to contain the spread of the deadly coronavirus, such as curfew coupled with total lockdown which resulted into limited access to health facilities caused a lot of fear and uncertainty," Dr Moriku notes.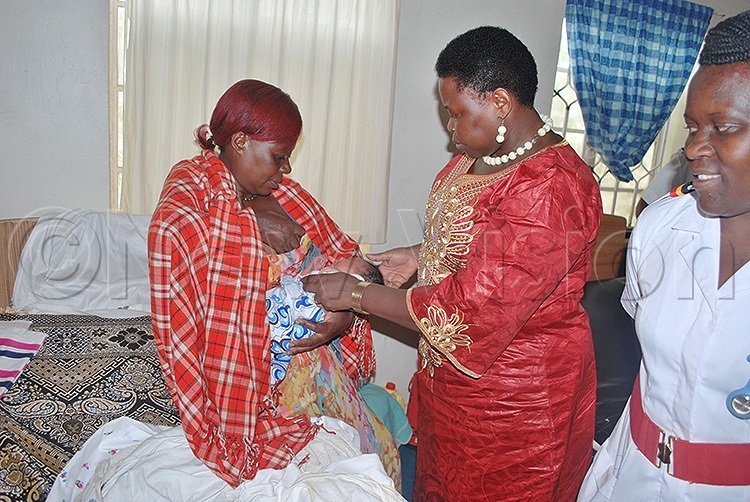 Dr Jessica Nsungwa Sabiiti who is the commissioner in-charge of Maternal and Child Health at the health ministry agrees with Kaducu.

She attributes the increase in the number of deaths to emergencies related to COVID-19 lockdown. For instance, some mothers would decline to go to health facilities for fear that health workers could infect them with COVID 19. Those with underlying comorbidities feared to go to the hospital because they were at high risk of infection, Dr Nsungwa said.

She further explained that Kawempe hospital recorded an upsurge of maternal deaths during March. Additionally, West Nile in the districts of Arua, Zombo, Maracha, Nebbi and also experienced a rise in the number of mothers dying. The other biggest numbers were coming from Hoima and Mbale districts.

Similarly, Dr Lawrence Kazibwe who is the deputy director Kawempe hospital said in the first ten days of the lockdown, the facility lost four due to transport limitations.

"The mothers had challenges getting to hospital and others would come in severe complications," notes Dr Kazibwe. In addition, the maternity wing at the hospital started conducting between 35 to 40 C-section deliveries in a single day up from 25 C-section deliveries.

To address the issues, the hospital resorted to picking mothers with ambulances but of course with poor outcome because they delayed reaching the hospital, he notes.

Comparing the number of maternal deaths to those of last year, Dr Nsungwa said there is no drastic increase. Even if there no significant increase in the number of mothers who died, every woman deserves safe delivery.

The 2016 Uganda Demographic Health Survey report puts maternal mortality at 336 deaths per 100,000 live births. This translates to about 6, 000 mothers dying every year. An equivalent of 16 deaths on a daily basis.

Most maternal deaths are due to causes directly related to pregnancy, and childbirth, unsafe abortions and complications such as severe bleeding, infection, hypertensive disorders and obstructed labour.

Hospital officials speak out

Although New Vision could not access data of maternal deaths in May and June, health facilities continued to record cases of maternal deaths. The situation could be worse but because some women died while delivering in the hands of traditional birth attendants or on their way to the health facilities, they were never captured in hospital records.

The hospital director Masaka Regional Referral, Dr Nathan Onyachi says the facility lost five mothers in the month of May.

Dr Okwairwoth Justine who is the Nebbi District Health officer says at the beginning of July, Nebbi regional hospital recorded one maternal death. A mother was transfused about four times but died after four days of admission.

Sources from Hoima regional referral hospital reveal that in the months of May, June and July the hospital registered five maternal deaths resulting from lack of blood. They expect the number of pregnant women dying to worsen.