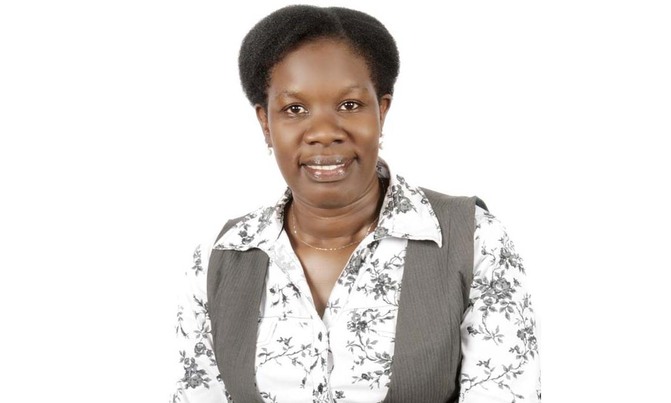 As COVID-19 effects a shift in the traditional way of campaigning, some people have exploited it to misinform people, create fear, and subvert democracy.
By Dr Patricia Achan Okiria
With the increase in the cases of COVID-19 infections in the country, political campaigns cannot, therefore, be done using the usual conventional approach.
Instead, politicians have to adjust to the "new normal" by using alternative approaches to campaigning while building on the existing methods. It is important to note that Communications stands out as a very vital aspect in elections.
Since the outbreak of COVID-19, several countries have been grappling with the decision of whether to organize elections or not as having elections during the pandemic may expose voters, observers, and poll workers to the virus and result in health concerns. Some policy responses to the pandemic which include restrictions in movement may also affect the elections and raise questions relating to the legal rights of citizens to choose their leaders within the constitutionally provided time frame.
The Electoral Commission has released guidelines and regulations for the activities of political parties, elections observation, and deployment of technology during the elections. The guidelines address health concerns during elections, elections planning, operations, and post elections activities which demonstrates the readiness of the Commission to conduct elections.
Similarly, the political parties do have the responsibility to fulfill their duties of organizing primary elections and engaging in political campaigns.
This article provides some reflections on the strategic direction for the elections during the pandemic using the "new normal" approach.
Political campaigns
The political parties play a vital role in contesting for political power and voter mobilization through their education activities.
They also try to shape the thoughts of the electorates about the party flag bearers during the political campaigns.
The COVID-19 pandemic has resulted in deeper reflections on the use of social media platforms as political communication tools by the politicians and their supporters during the elections. Social media has therefore given rise to a flexible and effective means of political communication.
The political parties should, therefore, harness social media properly and differently, and adopt other practical strategies to reach their supporters.
I hereby propose that the following may be done differently using the 'new normal' approach:
Using the Strength of Social Media
Lately, Social media and politics have become inseparable. Since the outbreak of COVID-19 voters outreach campaigns can be conducted through the use of social media like zoom, WhatsApp, and webinar to interact with and engage in public discourse. Today, most politicians in Uganda have a social media presence.
With the emergence of the pandemic, politicians, candidates, and their supporters should be able to deploy the political communication tool to project their ideas and have regular interaction with their different constituencies.
Here are some best practices that may be considered for the use of social media during campaigns:
a. The consciousness of demographics in Social Media: It is important for a politician to know the media platform with different age groups that traditionally vote in areas that are accessible.
This implies that there is a need for analysis of social media platforms and their uses in different areas where elections will be conducted.
This will enable political parties to know the preferred platform amongst people of voting age and to push campaign messages through the right platform and target the right audience.
b. Building strong support social media: Politicians should establish their bases on social media by creating strong support groups.
This helps to keep them in touch with the supporters and touch base on issues of interest. Through these groups, politicians can get to share videos and audio messages.
c.Continuous engagement with electorates: These engagements can enable the politicians to break their own news and engage with their voters through a live conversation about their manifestos.
This is an avenue that will encourage the traditional newscast to ensure that the political parties and their candidates can have regular interactions with voters and non-voters alike by live streaming on Facebook and Instagram.
d. Deal with harassment professionally: Harassment is often associated with the use of social media, especially when it comes to expressing your biases on issues of national importance.
During elections, this should be expected. While harassment is being ignored, parties and their candidates should be consistent in the campaign messages that reflect societal needs and always emphasize the commitment to deliver on them.
e. Know people's biases and manage differences: Not every issue of priority to parties and their candidate would appeal to all electorates. Diversity should be creatively and efficiently managed. This is especially important for the social media campaign.
f. Embrace a language accommodation strategy: With respect to diversity, politicians should be able to embrace the different communicative behaviors of people to reduce social differences that may work against the goal of the campaigns during elections.
g. Encourage open discussions: Politicians should not make social media engagements very interactive by allowing the audience to ask questions and seek clarifications on grey issues. They should consistently respond to issues. This will also allow parties and their candidates to better understand the most pertinent issues to the electorate during the elections.
h. Do not be biased: Parties and their candidates should consider developing social media content for people regardless of political affiliation or biases, including pushing stories that bind people together and generating conversation around these.
Social media should not be used as a platform for spreading disinformation to incite hate and violence as this would affect the outcome of the process.
As COVID-19 effects a shift in the traditional way of campaigning, some people have exploited it to misinform people, create fear, and subvert democracy.
Appearance on Radio and Television
Politicians and their parties need to communicate their manifestos and solicit for support through the live programmes on radio and television.
There is a need for a team responsible for coordination with special expertise in political communication and strategy. This team if properly constituted would effectively manage and plan for all television and radio appearances with low budgets.
Messages on these platforms would then be made to connect with electorates even beyond the reach of social media. If these best practices illustrated above with the use of social media are consciously applied then the "new normal" in elections would yield positive results especially during the campaigns.
Phone Calls, Emails, and Text Messages
Another means through which campaign messages can be communicated to voters during the pandemic is through text messaging and phone calls. Since it is often challenging to the access phone numbers of potential voters, politicians can adopt the strategy of peer-to-peer text messaging.
This would start with creating a database of contacts of voters (those whose contacts are accessible), volunteers, supporters, and party stalwarts in political wards.
Decentralising the campaign process
The scientific/digital campaign has its challenges because several eligible voters, especially those residing in remote areas/communities of the country may not be reachable digitally because of the problems of affordability and accessibility.
The general level of illiteracy is also a critical problem that may limit the option of a digital campaign. Therefore, it is important for politicians that while the digital channels can be resourceful, decentralising the process of the campaign is fundamental.
Politicians or candidates can organise a regular in-person virtual meeting with the leadership of the ward structure to discuss strategies of mobilizing voters. They may use campaign management apps to digitally manage their campaign teams.
The establishment of small cell groups may be encouraged at community level engagement with strict compliance to COVID-19 precautionary measures. An example of a strategy that would minimise physical contact is blended canvassing. This involves a round of going for door to door canvassing in an area and collecting contact details, then following up with those people frequently by phone or SMS.
In conclusion, in order for elections to be successful with the 'new normal' approach, it is important for the political parties to organise primaries and campaigns. It is the prayer for all Ugandan's that the process may be well managed to ensure fairness and equal opportunities for all political actors during this period.
The Nation is hopeful that the electoral process with the 'new normal' approach will be creating equal opportunity for politicians, irrespective of their affiliation and political ideology which is one of the core elements of electoral integrity.